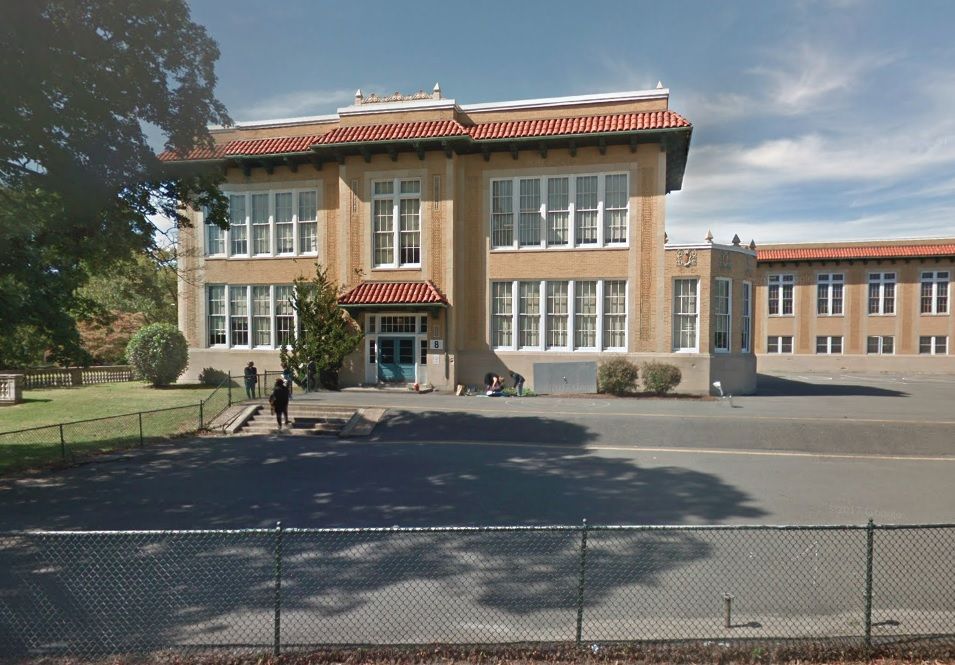 Police in Virginia have launched an investigation after a video emerged appearing to show a white officer telling black students "wait until your asses turn 18, then you're mine."
In the video shot on March 28, students stand outside Albert Hill Middle School when a Richmond Police Department car drives past and an officer shouts at the group.
Tenesha Calloway, the mother of one of the students addressed by the police officer, shared the video on Facebook. Calloway said the group was waiting outside the institution to attend an after-school program, when the officer made a U-turn and shouted: "What did you say?". When one of the children replied nothing but stated they have the right to speak, he replied: "Wait until your asses turn 18, then you're mine."
The mother said she was "disgusted and disappointed" by the officer's actions.
"My child and her friends have to walk to their after-school program and knowing that the police are making idle threats to them is unsettling," she wrote. "I want to know who this officer is and I demand an apology and some form of reprimand to this officer."
Cameron Hillard, an eighth-grade student at Albert Hill Middle, filmed the footage. In a YouTube video, the 13-year-old said she heard someone outside of her group say "f**k the police."
Her mother Keisha Curry told NBC she hopes the incident will prompt a conversation between law enforcement, the state and parents.
Curry said she didn't want the officer to be fired, but suggested he was not fit to patrol the streets.
Calloway told CB17.com: "These are children, these are not adults, they weren't doing anything."
Levar Stoney, the mayor of Richmond, said in a statement: "This type of behavior will not be tolerated by any employee of the City of Richmond. I trust that the Richmond Police Department will conduct a quick and thorough investigation and respond accordingly.
"This behavior is unacceptable. It reinforces stereotypes of our communities that are hurtful and damages the relationship between our police department and the citizens they are charged to serve."
A representative of Richmond Police Department told Newsweek it is aware of the video.
"We take these concerns very seriously. The officer in the video is currently being investigated by our Internal Affairs Division. There are no further details at this time," the representative said.
A spokesperson for Richmond Police Department confirmed to NBC News the police officer is white.
The Richmond arm of the NAACP told CB17 it was investigating the incident.
This article has been updated with comment from Richmond Police Department.