Video: Watch 19th-Century Benedict Cumberbatch in New 'Sherlock' Trailer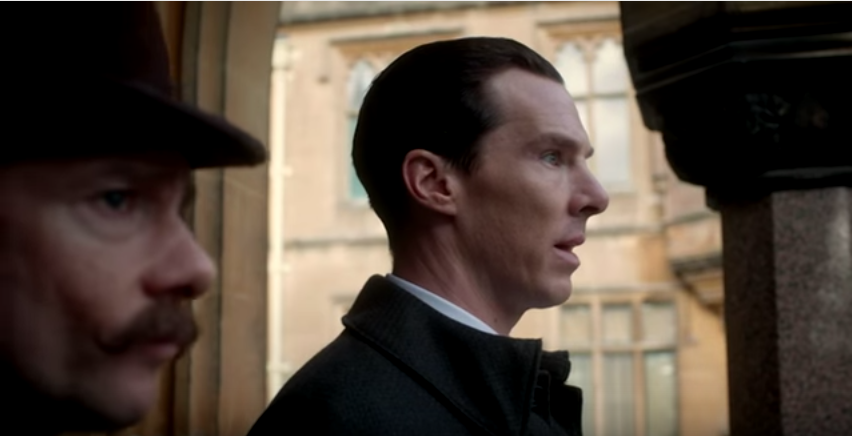 Sherlock won't be back for its fourth season until at least 2016, but an upcoming Christmas special should tide fans over in the meantime. When exactly that Christmas special will air, though, is still unclear. The new trailer released by the BBC and posted on YouTube Wednesday only declares that it is "coming soon."
"Conan Doyle's stories were never about frock coats and gas light," co-creator Steven Moffat is quoted as saying on the Sherlock website. "They're about brilliant detection, dreadful villains and blood-curdling crimes—and frankly, to hell with the crinoline. Other detectives have cases, Sherlock Holmes has adventures, and that's what matters."
But in the special, Benedict Cumberbatch as Sherlock Holmes and Martin Freeman as Doctor John Watson swap cell phones for pipes and mustaches, taxis for a horse and carriage and contemporary times for the 19th century. So while the characters remain the same, as well as the iconic 221B Baker Street address, the trappings of the adventures appear to have changed.
In the new trailer, fans can get a glimpse of what the previously-announced century swap will look like. As of Thursday, the video had garnered more than 300,000 views.
Get your unlimited Newsweek trial >
BBC One hinted at the upcoming 19th century setting as early as November 2014, when the channel's Twitter account sent out this photo and accompanying hashtags:
Moffat revealed more information about the special at San Diego Comic-Con in July, including the fact that it would play in theaters, though the details around that have yet to be announced.
Get your unlimited Newsweek trial >
"We discovered there was some precedent for doing Sherlock in the Victorian era," Moffat said at the time. "When we first did Sherlock, press asked, 'How can Sherlock possibly survive in a world with an iPhone?' and when doing the Victorian, the press came in and said, 'How can he do this without his iPhone?'"
"It's very much the show you know," Moffat added. "It's the Sherlock as you know it, but in the correct era. It's one of the best ones we've made. I think it's really terrific."
Masterpiece PBS posted the "first look" revealed to Comic-Con attendees in July on YouTube:
Video: Watch 19th-Century Benedict Cumberbatch in New 'Sherlock' Trailer | Culture