Video: Watch Israel's Iron Dome Intercept 15 Rockets at Once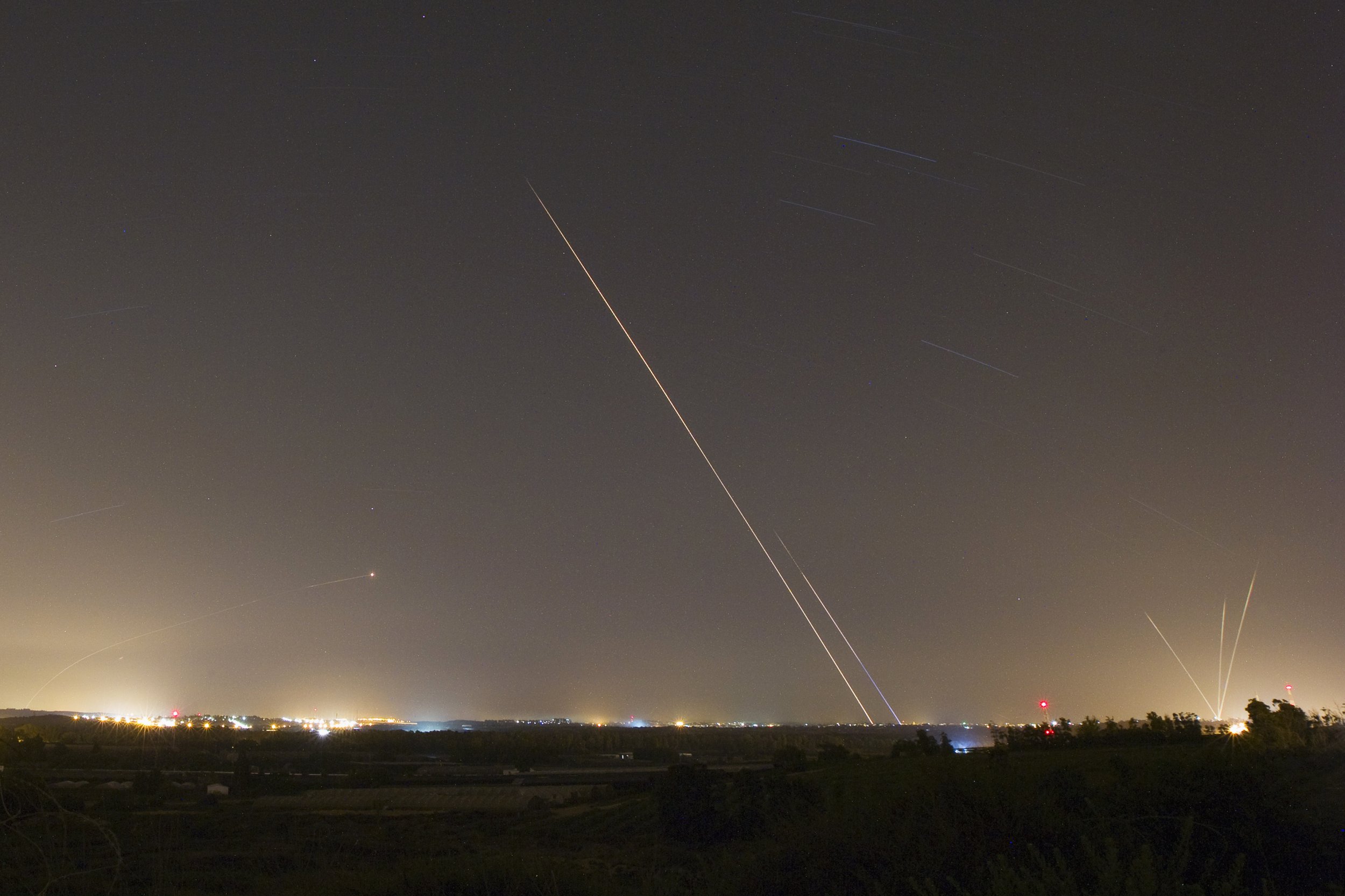 A new video posted today on a pro-Israel, anti-Hamas YouTube channel called 'Sin' purports to show the Iron Dome, Israel's short-range missile defense system, simultaneously intercepting 15 separate Qassam rockets.
The video depicts men and women entering bomb shelters in an unidentified Israeli city. Some run, while other take a leisurely pace. One woman stands outside the entrance to a shelter texting on her phone. Another man smiles and peers around the shelter door to get a glimpse of the system in action. All the while, sirens blare.