Video: Wayne Rooney Sets up Dramatic Winner after Making Goal-saving Tackle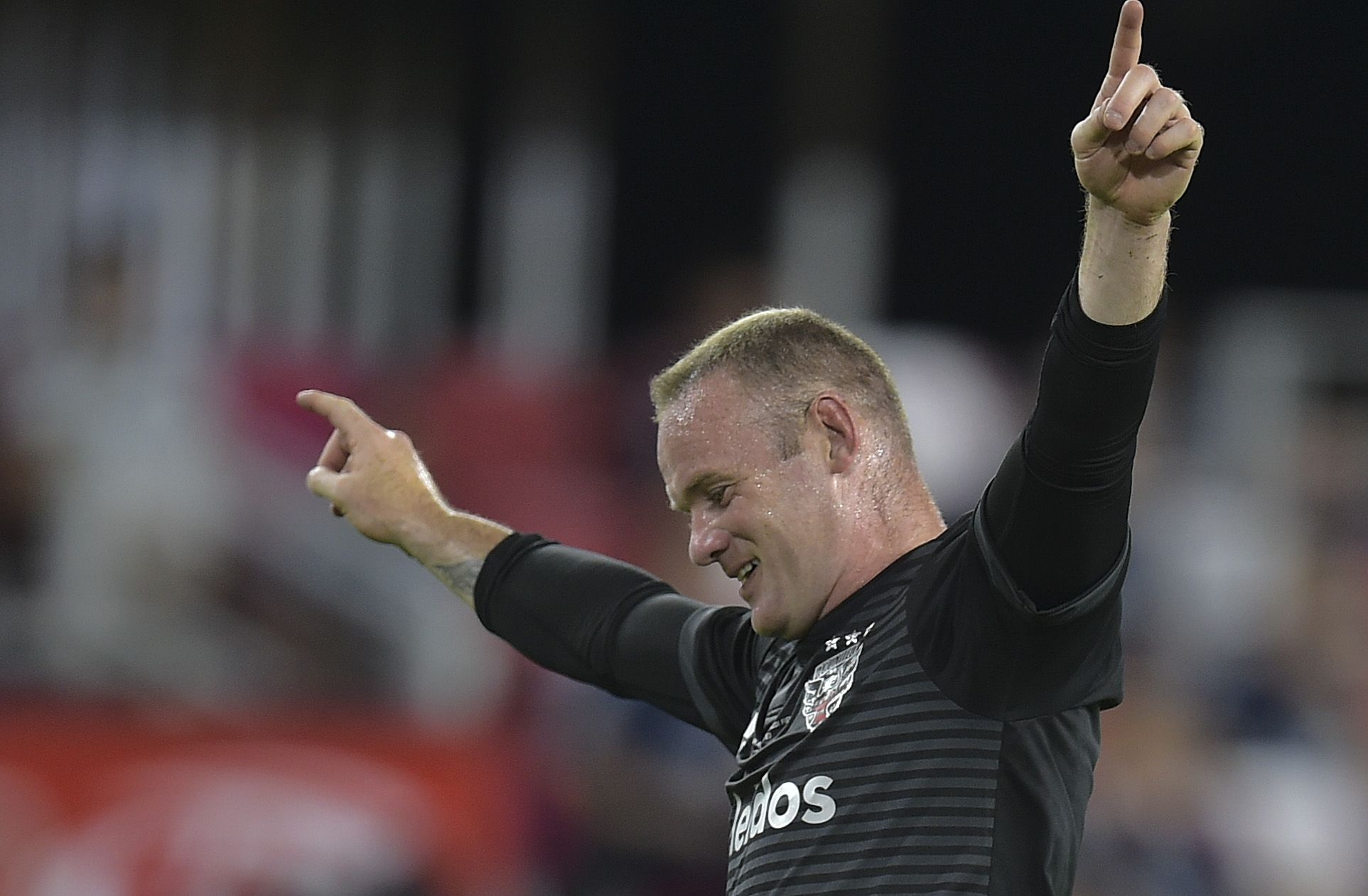 Wayne Rooney endeared himself even further to D.C. United fans thanks to an astonishing passage of play on Sunday.
With the score tied at 2-2 against Orlando City and the clock ticking towards the last of six minutes of added time, Rooney ran half the length of the pitch before lunging in a last-gasp tackle to prevent an almost certain goal.
David Ousted, D.C. United's goalkeeper, had rushed into Orlando City's box as the hosts looked for a late winner, but it was the visitors who looked nailed on to score as Will Johnson broke away on the left wing with an empty net beckoning.
Rooney's superbly timed tackle stopped the move in its tracks, before the former Manchester United forward delivered a perfect cross-field pass to the far post, which was nodded in by Luciano Acosta.
The Audi Field erupted as the Argentinian completed his hat trick and leapt into the stands to celebrate with the fans.
"To be honest, I saw it happen before we took the corner," Rooney was quoted as saying by the BBC.
"I normally go in the box for corners, that's why I stayed out because I tried to anticipate something like that happening.
"I've seen it before in football. You just rust run as quick as you can trying to get back. I was hoping he [Johnson] would take a touch and he did."
Rooney had also provided the assist for Acosta's first goal, which had put D.C. ahead in the first half, before Orlando drew level as Ousted deflected the ball into his own net.
Acosta scored again in the second half, but Orlando, who had been reduced to 10 men shortly after the restart after Cristian Higuita was sent off, equalized through Dom Dwyer with 20 minutes to go.
It was then left to Rooney, who last month opened his account for the club, to set up the grandstand finale.
"It was strange, we went from losing to winning in five seconds," said Rooney. "They're the best games of football to win. Of course, we should've done better against 10 men so it's something we can look to improve."
Despite the win, D.C. United remain bottom of the MLS Eastern Conference and their win on Sunday was only their fifth in 20 attempts.
There is room for optimism, however, as they are only two points adrift of Orlando who are three places ahead.