Astros Fan With Mood Disorder Gets Player Support After Viral Scolding Video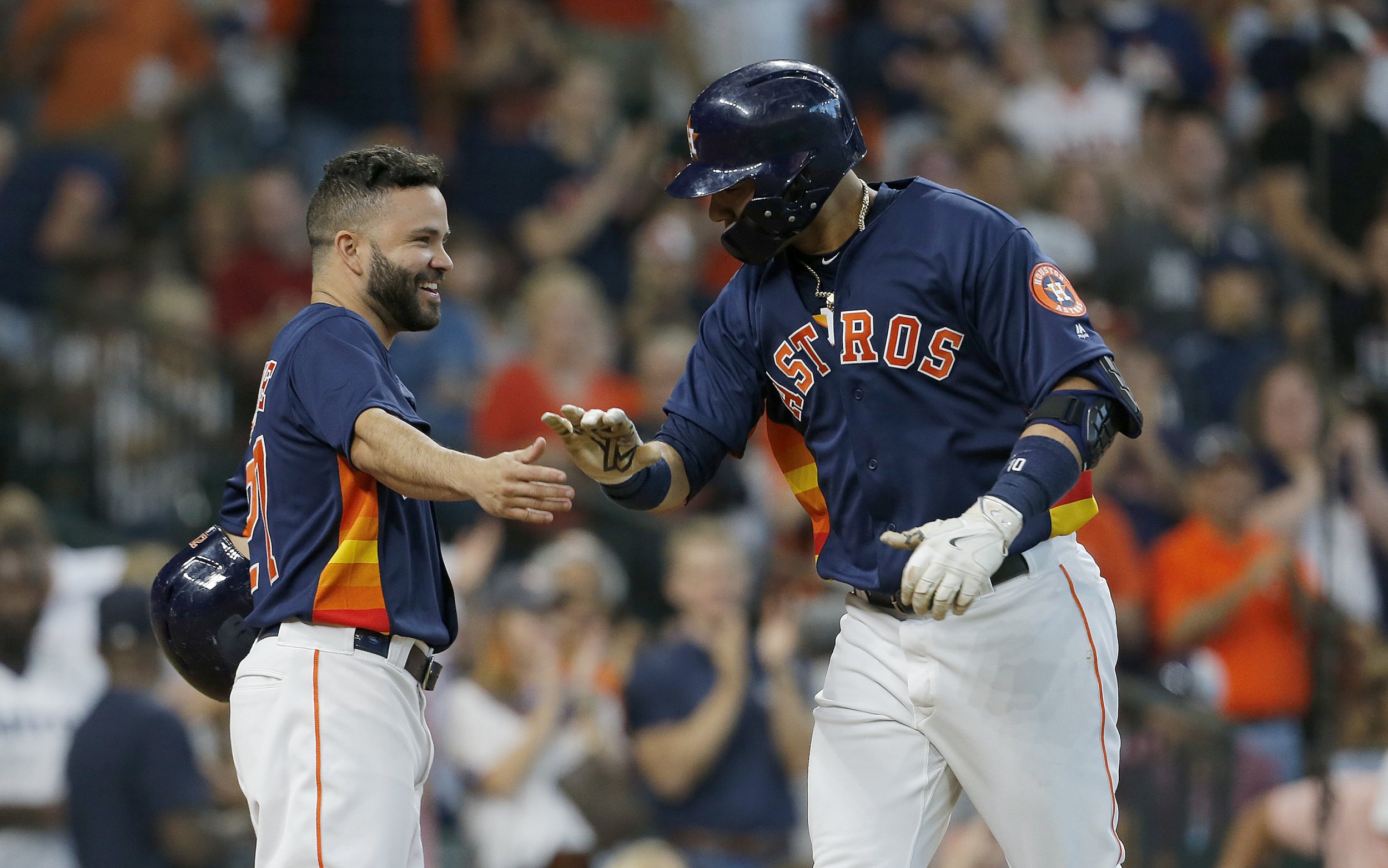 A video featuring a young girl with special needs being scolded at a baseball game has gone viral after being posted on Facebook.
Chloe Beaver, an eight-year-old who suffers from disruptive mood dysregulation disorder (DMDD), was attending one of the Houston Astros home games in their double header against the Los Angeles Angels on Sunday when she was rebuked for cheering too loudly.
The video, which was filmed by Chloe's mother Monica, shows the woman in front of Chloe turning around and shouting "That's enough," as the girl cheers the Astros on. Almost immediately, Chloe's expression changes and she becomes totally subdued.
Upon sharing the video on Facebook, Beaver explained that because of the disorder her daughter can't always normally express emotions and the game was meant to help her.
"This poor baby shut down," she wrote. "Completely defeated and refused to cheer the remainder of the game [5 innings] in fear she would get in trouble by this lady again!"
According to the National Institute of Mental Health, DMDD is common among children who visit or have visited pediatric mental health clinics, but not much is known about it.
"DMDD can impair a child's quality of life and school performance and disrupt relationships with his or her family and peers," the website states.
"Children with DMDD may find it hard to participate in activities or make friends. Having DMDD also increases the risk of developing depression or anxiety disorders in adulthood."
Beaver did not initially realize she had captured the incident on video and only noticed after the game.
Once the video went viral, Astros players got involved with a brilliant show of support for Chloe.
"Chloe, please cheer at the games as loud as you can," first baseman Tyler White wrote on Twitter.
"And if anyone tells you to stop, cheer louder."
Lance McCullers Jr., the Astros pitcher, even went as far as offering Chloe a free ticket to the team's American League Division Series playoff opener.
"Chloe, don't you EVER stop cheering! I would love for you to cheer us on, as LOUD as you can, during ALDS game 1 in MMP! I would be honored to leave you a ticket! " he tweeted.
Astros outfielder Josh Reddick added: "Don't let anybody tell you to stop cheering! If they don't like it then they can go home."
Brandon Bailey echoed his teammates' words and wheeled out one of the most famous lines about baseball.
"'Baseball was made for kids. Grown ups only screw it up.'—Bob Lemon," he wrote.
"Your passion & dedication for your favorite team does not go unnoticed Chloe!"