Video: Zion Williamson Shows Off Ridiculous Arm Strength, Throws Football the Length of the Field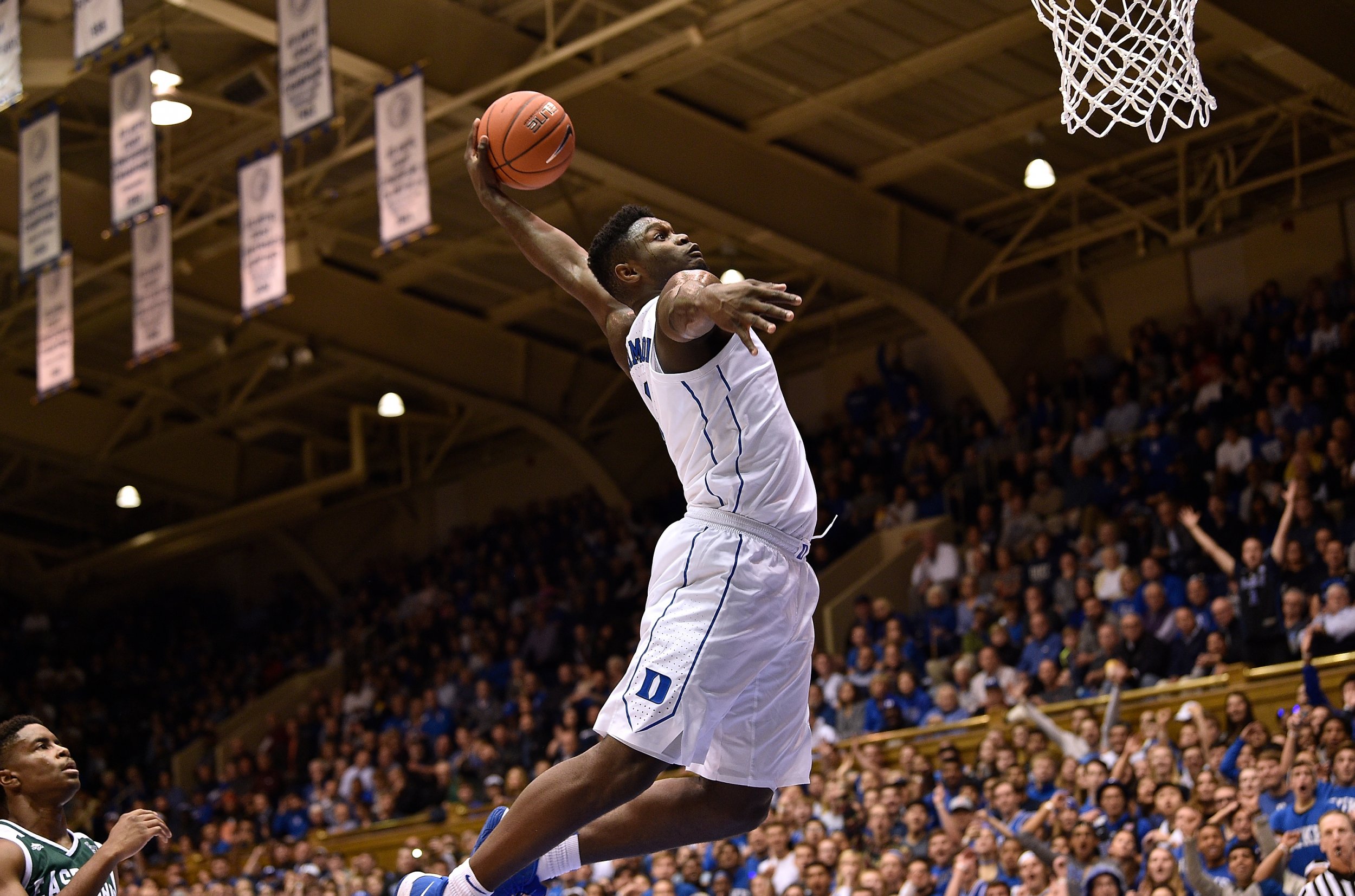 One has to wonder if there is anything that Zion Williamson can't do. The Duke freshman has taken college basketball by storm this season, delivering more highlight reel material in the first three games of the season than some of his counterparts will do in their whole college career.
And it now appears Williamson could carve himself a spot on the football field, if he was inclined to do so.
A video has emerged showing the 18-year-old throwing the football the length of the field with a nonchalance that would make some NFL quarterbacks envy.
Williamson is obviously an outrageously gifted athlete, and at 6ft 7' and 280 pounds he would be one of the biggest signal-callers in the NFL.
In fact, his measurements would see him tower over Cam Newton, who is widely considered as one of the biggest and most athletic quarterbacks to ever play professional football.
The video of Williamson's arm prowess comes just a day after it was revealed that a former Louisiana State University coach had offered him a football scholarship.
Former LSU tight ends coach Eric Mateos was so impressed by footage of Williamson dunking at will on high school opponents than he thought he could convert him into becoming one of the best tight ends in the game.
"I thought, hell, why not, he's probably the best damn tight end to ever live," he was quoted as saying by ESPN earlier this week.
"Honestly, I just thought it would be really fun and would be good exposure for LSU if we offered him for football. Unfortunately, he didn't seem to be too [interested].
"Coach [Ed Orgeron] said go recruit the best athletes in the country, and that's what I tried to do."
Williamson was a high-school sensation at Spartanburg Day School in South Carolina and was ranked as the third-best prospect in the class of 2018. He received offers from at least a dozen schools, including Clemson, Kentucky and South Carolina, but eventually committed to Duke, where he joined R.J. Barrett and Cameron Reddish.
The pair were the only two players ranked higher than Williamson, which made Duke the first college team to sign the top three recruits in a class since modern recruiting rankings were first introduced.
The Blue Devils began the season as the fourth-ranked team by The Associated Press but are now the top-ranked team in the NCAA after steamrolling opponents in their first three games.
Williamson is currently averaging 25.3 points on a scarcely believable 82.1 percent from the field and 10.7 rebounds in 25.3 minutes on the court.