Videos and Pictures of Las Vegas Shooting, Deadliest in U.S. History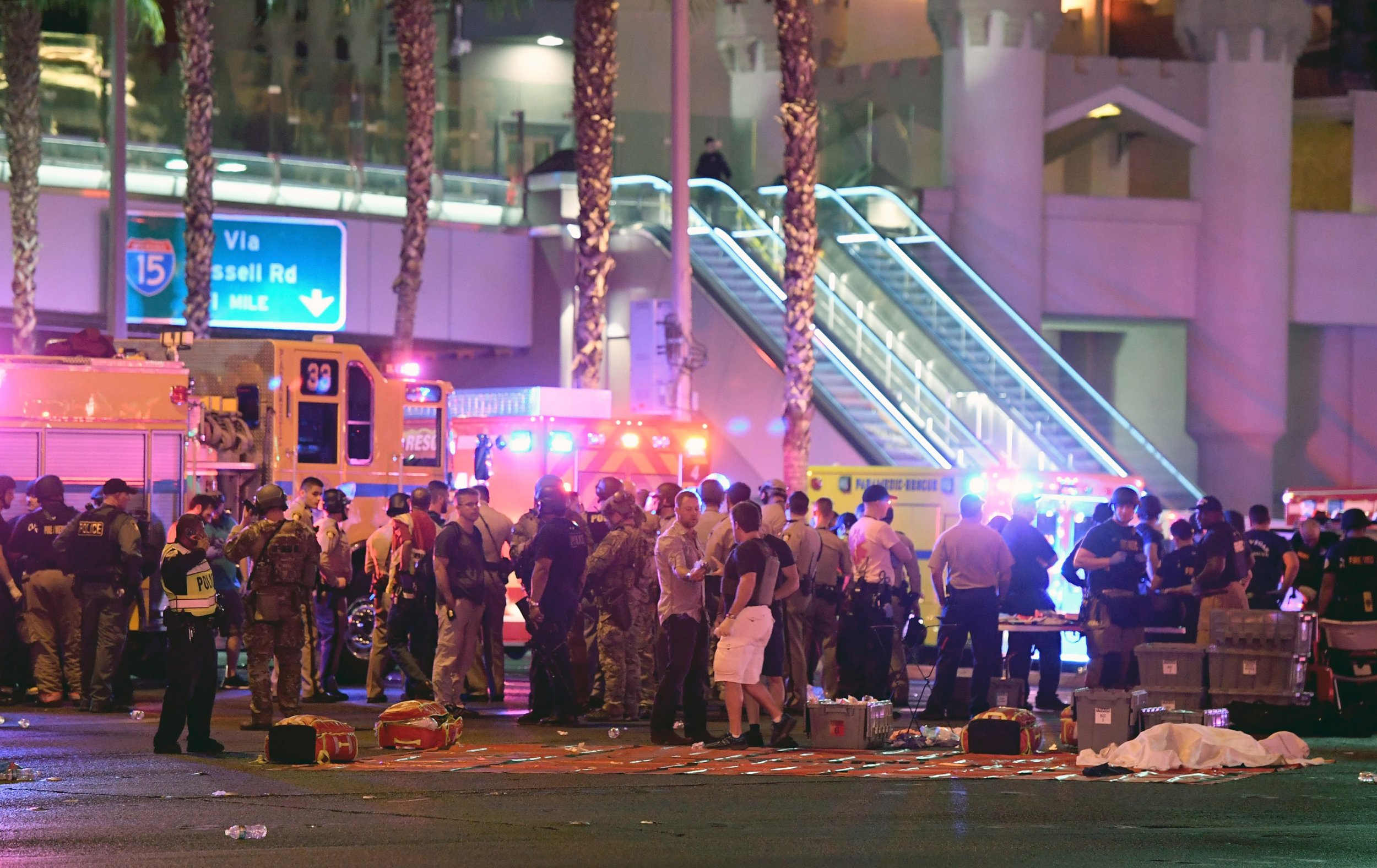 "Scariest moment of my life," one man wrote on Instagram in the aftermath of the worst mass shooting in American history. "They just kept firing and firing."
The writer was one of the lucky ones, able to flee a scene of carnage, where at least 50 were dead and 200 injured on Sunday night in a concert field on Las Vegas's famed Strip.
Other witnesses described "nonstop gunfire" from a balcony near the top of the Mandalay Bay Resort, ABC reported.
Another witness, Dan Bilzerian, filmed himself on Twitter as he fled the scene. "This girl just got shot in the fucking head," he says in the video. "This is so fucking crazy."
Blood was everywhere, witnesses said.
"I first thought it was fireworks till I saw someone run by me in blood," another Instagram user wrote, posting a video from the standing area of the audience, where people were ducking for cover and fleeing away from the stage.
One video posted online, but since removed, showed that the gunfire came in three distinct blasts. Chaos ensued at the start of the second fusillade.
In the aftermath of the shooting, social media users chose to express their grief for the victims with the #PrayForVegas hashtag, which has already become a top trend in the U.S. and abroad. U.S. President Donald Trump also joined the tributes on Twitter, sending his "warmest condolences and sympathies" to those affected, concluding with "God bless you."
Police say they killed the suspect, identified as Nevada resident, 64-year-old Stephen Paddock. Police were still searching for a possible accomplice.