Videos from Hong Kong Show Magnitude, Spirit of Pro-Democracy Protests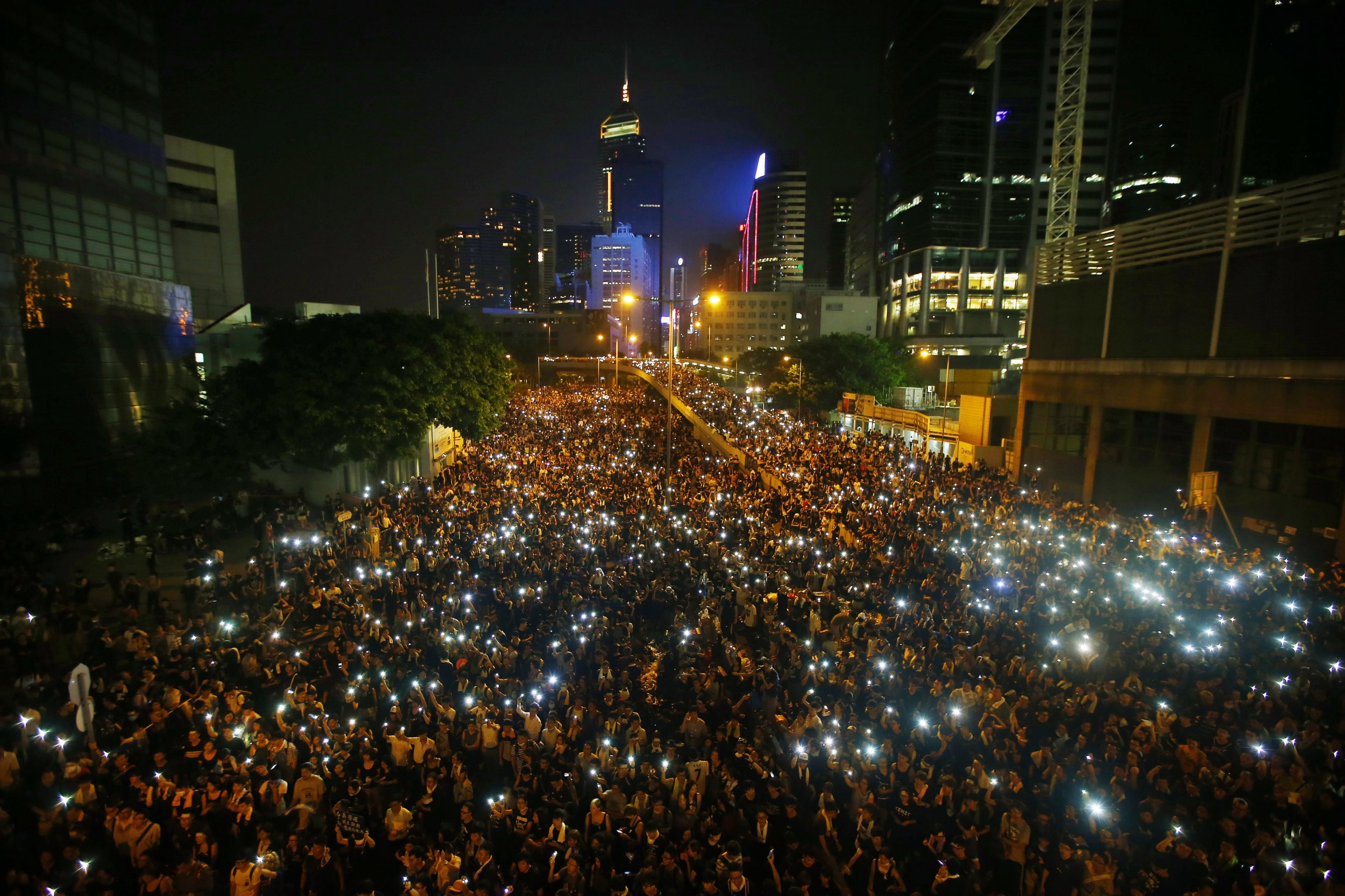 Photos and videos documenting Hong Kong's pro-democracy protests have been continuously broadcast from the city since protestors began gathering en masse several days ago.
The videos illustrate the magnitude of the protests, with drone cameras capturing footage of tens of thousands of protesters lining the streets. Protestors have endeavored to be nonviolent according to one group, participating in mass singalongs. A group of musicians was recorded performing a rendition of "Do You Hear the People Sing?" from the musical Les Miserables, which has become the de facto anthem for the protests, The Telegraph reports.
Protesters defy police
Drone footage of crowds
Protesters sing
See photos from the protests: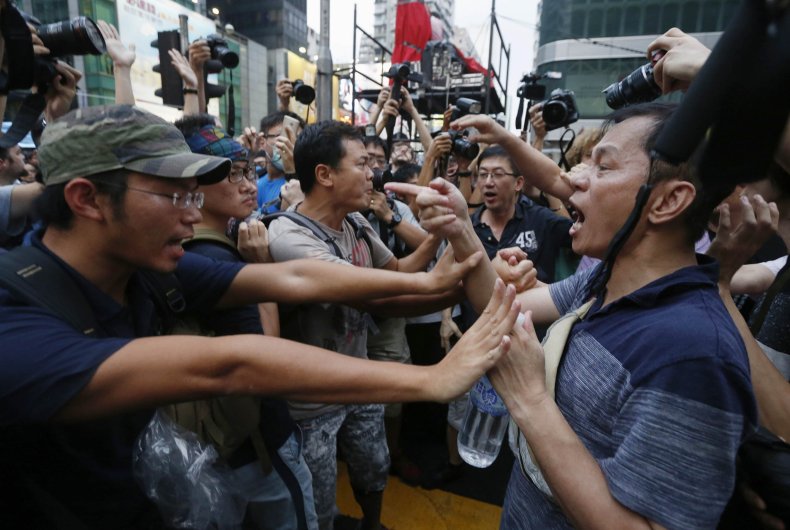 In Focus
Pro-democracy protesters in Hong Kong, many of them students, faced tear gas and arrests as they took to the streets in massive numbers to call on China to allow free elections for territory's next leader
Launch Slideshow

27 PHOTOS