Videos of Man Kicking Two Women in Head Sparks Seattle Police Hunt
A man caught on video kicking two women in the head in random and unprovoked attacks that left both women with serious injuries, is wanted by police.
In one attack, the man is seen approaching a 56-year-old woman from behind as she plants flowers on a Seattle sidewalk, kicking her in the side of her head and walking off.
In another, the same man kicks a woman seated on a bus in the head, as she talks on the phone.
Police are appealing for help to identify the suspect in each attack.
Sidewalk attack
Footage of the sidewalk attack, which occurred around 5 p.m. on January 7 in the Belltown neighborhood, has been shared by the Seattle Police Department in a bid to find the attacker.
The woman can be seen planting flowers at the base of a tree on the sidewalk at 4th and Blanchard Street when she is brutally kicked in the head. The man then continues walking southbound along 4th Avenue.
The attack left the local community volunteer with serious injuries requiring hospital admission, including approximately ten fractures to her cheekbone, nose, sinuses, and eye socket, police said.
Footage shows the man wearing a grey hooded jacket, jeans and distinctive running shoes.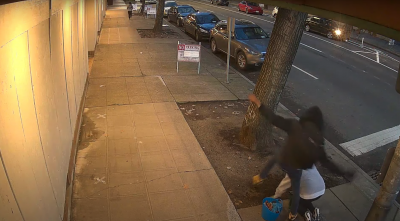 Andrea Suarez volunteers with the woman around the community and described the "random act of violence" as "unimaginable".
"Down on her hands and knees planting tulips in January and [she] has this random act of violence, is just unimaginable," Suarez told KOMO. "She's relentlessly kind to anybody. She's probably more worried about the man that got away than herself."
Bus attack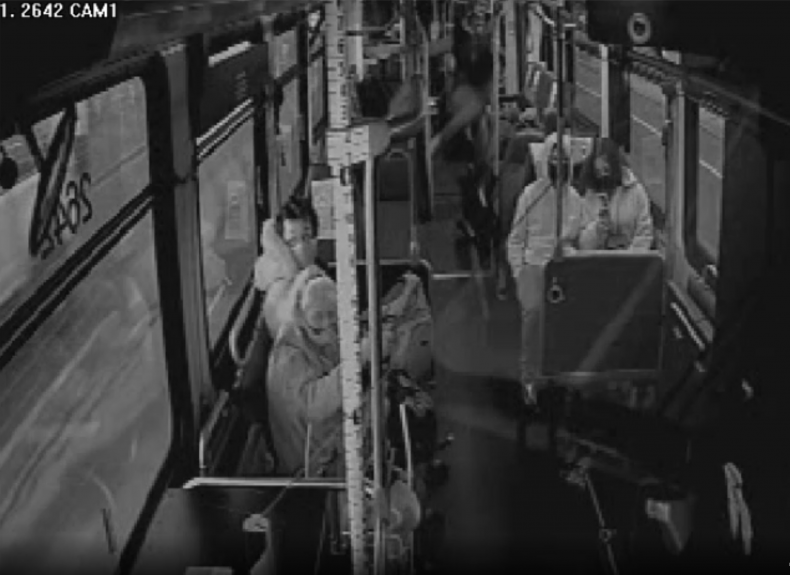 In a similar incident which occurred on Wednesday, January 6, a man of the same description boarded a Metro coach bus around Northeast 43rd and University in the University District.
King County deputies believe the man became upset with the woman who was talking on the phone and then kicked her in the head.
In another clip shared by police, he is seen seated behind the woman on the opposite side of the bus before he jumps up from his seat and roundhouse kicks the woman in the side of the head.
The victim sustained a concussion in the assault.
"It's really hard to see this kind of violence happening on the streets," Officer Valerie Carson with the Seattle Police Department said. "It's shocking I think for all of us to think that there might be someone out there who could do something so violent with no remorse. I hope someone in the public is able to identify him."
"Enough is enough," community volunteer Suarez said. "What do we have to do as a society to get security in this city?"