Videos of 'Putin's Favorite Singer' Attending the Grammys Raise Questions
Questions are being asked about how a Russian musician who has voiced support for Vladimir Putin's invasion of Ukraine managed to attended the 65th Grammy Awards on Sunday night.
Russian pop star Philipp Kirkorov, described as "Putin's favorite singer," posted videos of himself attending the Grammys in Los Angeles. The Bulgarian-born entertainer has had sanctions imposed on him by Ukraine after he voiced his support for Russian war efforts.
After Kirkorov shared videos of himself inside the event at the Crypto.com Arena, some on social media were left questioning how a friend of Putin's had managed to attend the awards ceremony.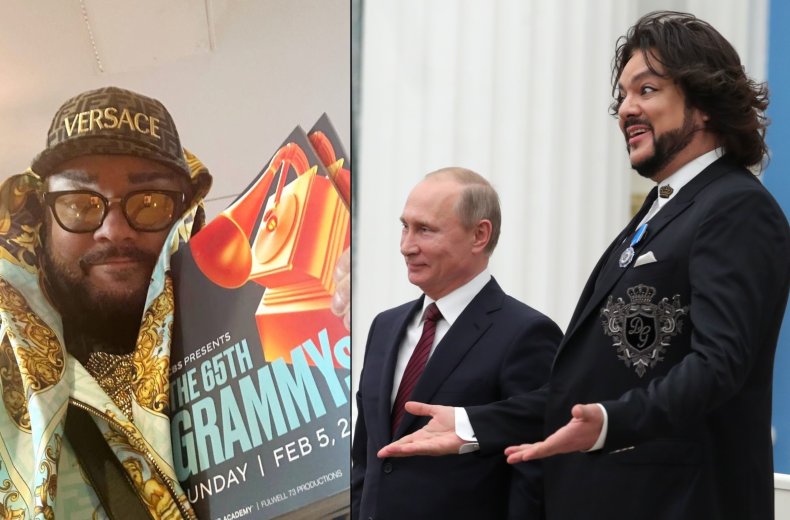 On Sunday, Kirkorov posted a picture of himself on Instagram holding some booklets from the 65th Grammys, announcing his attendance. He instructed his followers to follow his Instagram stories to see highlights of his evening.
Kirkorov has saved the stories into a Highlights on Instagram, which details how his night went. Kirkorov wasn't on the floor of the arena with the nominated stars, but had a seat among the crowd and shared footage of Beyonce, Adele and Sam Smith on the stage.
"How is Kirkorov able to get into the United States?" asked reporter Matthew Kupfer on Twitter. "Didn't the US deny visas to Russians who visited Crimea long before 2022? This is embarrassing."
"This criminal supports the war against Ukraine and then goes to the Grammy Awards," Ukrainian politician Oleksiy Goncharenko wrote. He informed his followers that the EU-US Sanction Coalition has already asked the Secretary of State Antony Blinken to impose sanctions on Kirkorov.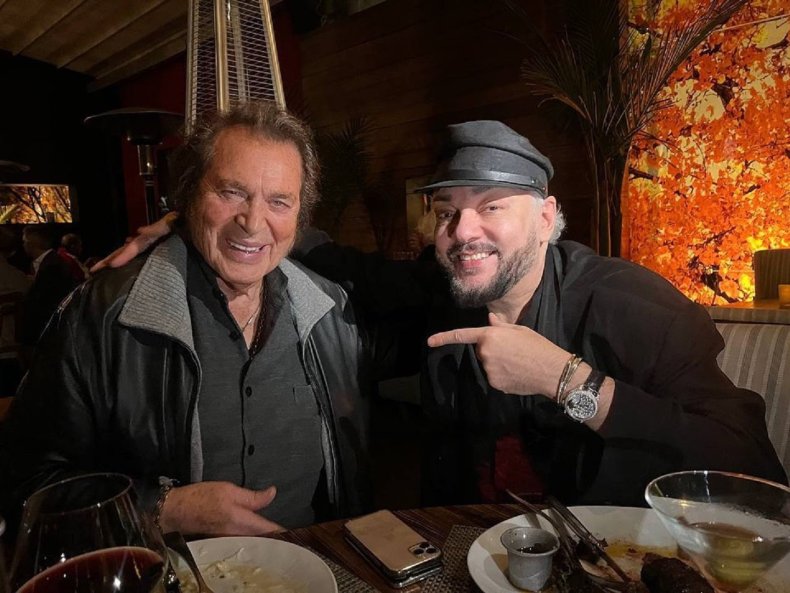 Before attending the Grammys, Kirkorov had been detailing his trip across the U.S., which included dinner with British legend Engelbert Humperdinck in Los Angeles and attending Adele's residency show in Las Vegas.
In August 2022, Fox News questioned how Kirkorov was able to perform in the United States, referring to him as "Putin's favorite singer." In October, it was recommended to Blinken that Kirkorov be placed under sanctions, as well as Steven Seagal, and Russian politicians Andriy Turchak and Franz Klintsevich.
Ukrainian politician Anton Gerashchenko called on the American government to intervene.
"Philipp Kirkorov, Russian 'star,' big supporter of war and Putin, partying at GRAMMYs last Sunday. I posted previously about his real estate in the US. He should be sanctioned and banned from entering the US," he wrote.
"Ah, the hard life of Russian pop musician Kirkorov," wrote author and journalist Yaroslav Trofimov.
"Get a present from Putin for your birthday, go to occupied Crimea and ask your audience to stand up and clap for the 'hero' soldiers of the war against Ukraine, then party it up at the Grammy awards," he wrote, listing some of Kirkorov's past actions.
Newsweek has reached out to Kirkorov for comment.
Kirkorov has a number of shows across Germany planned for early April. He's scheduled to sing at venues in cities like Frankfurt, Berlin, Hamburg and Dusseldorf before returning to Russia later that month.
Within Russia, he's been a performer for over 30 years, has represented Russia at the Eurovision Song Contest and has appeared in a number of Russian movies.