Videos posted to social media show grocery stores across the country with barren shelves as the Omicron variant brings supply shortages.
The coronavirus's new strain, which has spread rapidly across the U.S. in the past month, is infecting an increasing number of workers in the food industry, forcing many grocery store employees, manufacturers and food inspectors to quarantine, according to Bloomberg.
Supply chain problems previously put pressure on grocery stores, which have seen shortages throughout the pandemic. But the ongoing spread of Omicron threatens to worsen the already existing shortages.
Bindiya Vakil, CEO of Resilinc Corp., told Bloomberg, "We're already seeing bare shelves. Labor shortages due to omicron are going to exacerbate the issue."
The shortages have not gone undocumented by consumers, who have posted videos depicting half-empty shelves at their local stores to social media. The videos show a large array of products missing from stores, including canned goods, produce and frozen foods.
"Does everyone's stores look like this?" one TikTok user asks.
Another captioned their video: "Ended up going to 4 different stores because a lot of shelves were empty."
"Shortage of food in Giant!!!" one user captioned a video that showed empty meat and juice shelves.
Some food producers, including Campbell Soup and Conagra Brands, have reported an increase in the number of employees who are calling out sick after being infected with the virus, even as companies continued to hire more workers, Bloomberg reported.
Grocery distributor SpartanNash, which operates more than 100 stores across the Midwest and distributes to 2,000 other stores, has seen cases triple among its staff in recent weeks, according to Bloomberg.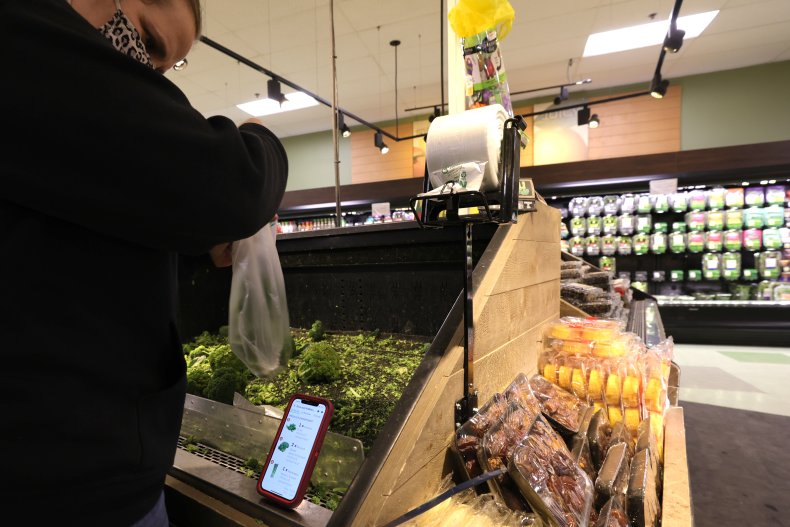 A shopper in Seattle, John Jamison, told KIRO-TV, "This is actually the third store I've been to tonight trying to find some pasta."
The videos recall scenes from the early months of the pandemic in 2020, when some shoppers stockpiled everyday items ranging from food products to toilet paper, leaving shelves empty. Many stores placed limits on the number a customer could purchase to curb the shortages.
The coronavirus continues to infect hundreds of thousands of people per day. On Sunday, the United States reported a daily average of 677,243 new cases per day—the highest since the start of the pandemic, according to data from The New York Times. One week earlier, that number was 405,474.
Meanwhile, hospitalizations have also begun to climb. A total of 138,414 people were hospitalized with the virus on Sunday, up from 110,543 one week earlier, according to the Times.