Videos Show Keith Scott's Fatal Encounter With Charlotte Police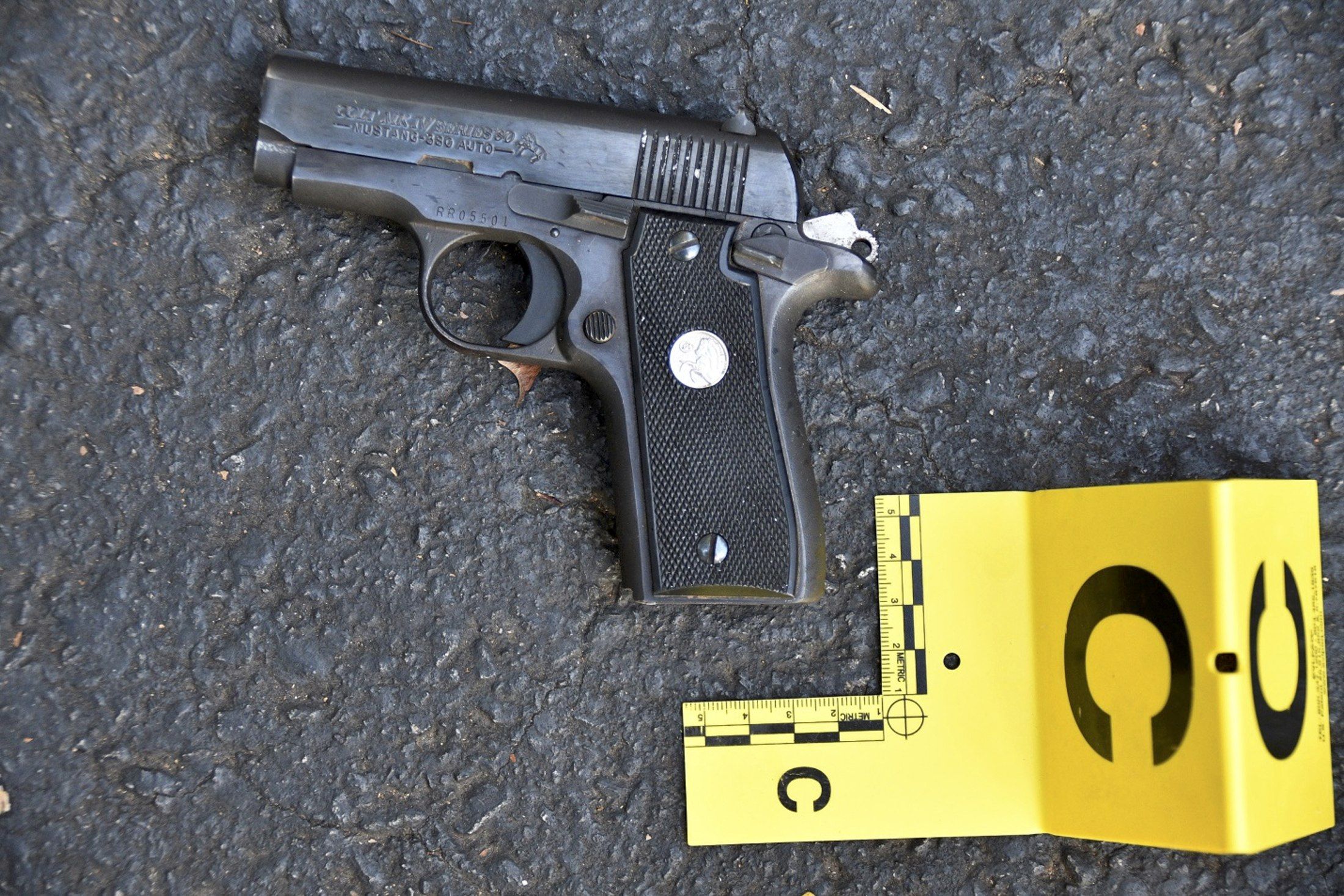 Footage of Keith Scott's deadly encounter with Charlotte police is unlikely to satisfy either those who consider his death unjust or those who believe police acted appropriately.
Authorities released body and dash camera footage Saturday after days of pressure and protests following his death on Tuesday. The footage doesn't offer a direct view of Scott's actions when an officer decided to fire, and a handgun cannot be seen, although Charlotte-Mecklenburg police released a photo of a gun they say they recovered from the scene.
Graphic body camera footage shows an officer rushing Scott's vehicle as a second officer confronts Scott from the passenger side. The officer wearing the camera comes around to the driver's side of the vehicle, and Scott is visible with his back turned to the officer. The footage doesn't show the fatal shots; the next frame shows Scott face down on the street as officers converge upon him.
A second video, recorded from an officer's dash camera, offers a different perspective, capturing Scott walking backward from his car toward the cruiser recording video. Shots are fired, and Scott goes down. Neither video show whether he had anything in his hands when he exited his vehicle.
However, Charlotte-Mecklenburg Police Chief Kerr Putney has said that the evidence shows Scott was in possession of a handgun and marijuana during the confrontation with police. "They look in the car and they see the marijuana, they don't act. They see the gun and they think they need to," Putney said of the officers at the scene, who had gone to the Charlotte neighborhood to serve a warrant on a different person.
A video taken by Scott's wife and released to the public on Friday also did not show Scott in possession of a gun.
Scott first attracted officers' attention by allegedly rolling what they believed to be a marijuana blunt in his vehicle, which he pulled next to them while they were waiting to serve the unrelated warrant, the Charlotte Observer reported. After reputedly seeing Scott hold up a gun, they retreated to put on vests identifying themselves as police officers and returned to find Scott still with the gun. He didn't heed warnings to drop the gun, the Observer reported. Instead, Scott got out of his vehicle and backed away (captured on the released dash cam video) but officers said he didn't drop his gun, which wasn't visible in the footage.
"Officer (Brentley) Vinson perceived Mr. Scott's actions and movements as an imminent physical threat to himself and the other officers," police said in a statement. "Officer Vinson fired his issued service weapon, striking Mr. Scott. Officers immediately rendered first aid and requested Medic to respond to the scene."
Vinson's actual shot isn't viewable on the released footage, as he wasn't wearing a body camera during the confrontation. Charlotte-Mecklenburg Police Chief Kerr Putney told the Observer that body cameras are still being introduced throughout the department.