Vienna Museum Exhibits Ukraine War Images Alongside Scenes of Napoleonic Violence
Harrowing photographs documenting the destruction and sorrows caused by Russia's war against Ukraine are on display at one of Austria's most popular museums alongside Francisco de Goya artworks documenting Napoleon's war.
Vienna's Albertina gallery, a tradition-rich museum situated in the heart of the Austrian capital, has presented "The Disasters of War. Goya and the Present."
The exhibit features 40 pictures taken by Ukrainian documentary and street photographer Mykhaylo Palinchak as well as etchings by Spanish artist Goya.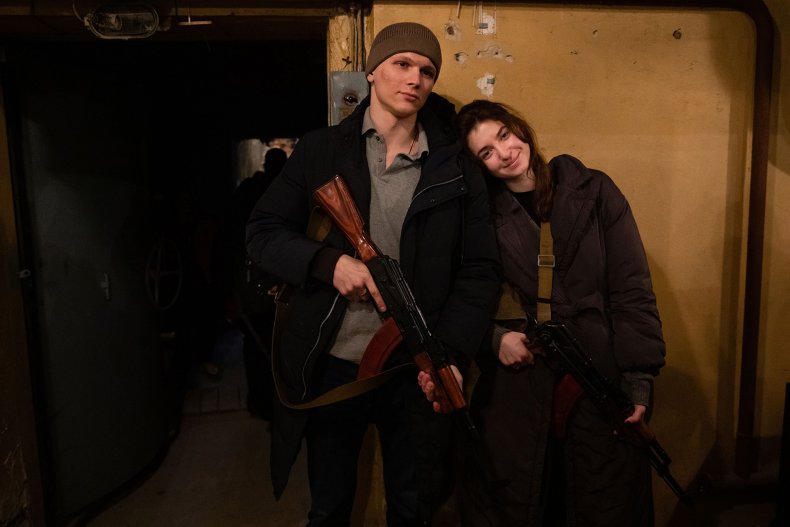 Albertina director Klaus Albrecht Schroeder said: "This is not a regular exhibition. It's a statement."
Schroeder described Palinchak and Goya as "renowned documentarists of war."
He added: "Their works are painful reminders that everything must be done to end all kinds of violent conflicts."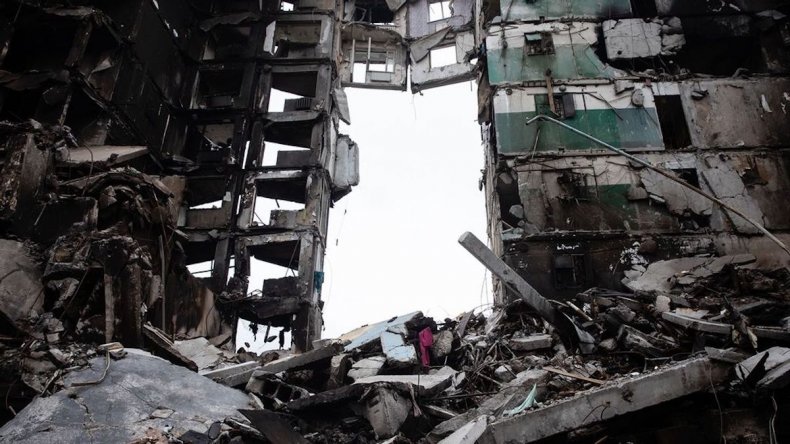 Palinchak's images show passengers on packed evacuation trains, demolished buildings, young soldiers and families fleeing on foot.
The photographer said: "I never had the intention of becoming a war photographer. War came to my town. I had no choice.
"I saw mass graves and massacres committed on streets leading to Vienna."
Yevhenii Tsymbaliuk, Ukraine's permanent representative to the International Organizations in Vienna, said: "Exhibitions like this one are of great importance. In the 21st century, there's no place for war."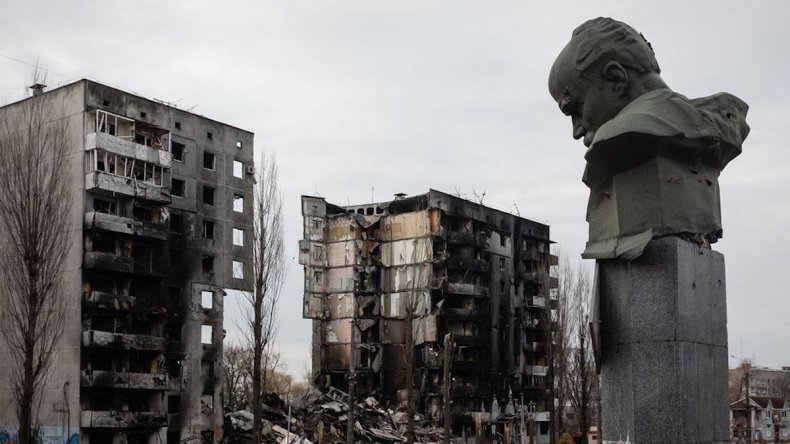 Goya (1747-1828) created his distressing Disasters of War (Los desastres de la guerra) series between 1810 and 1820.
The artist was 62 years old and in poor health when he began working on the drypoint etchings. They were published in 1863, 35 years after his death.
Goya never revealed what inspired him to create the series of prints. However, art historians consider them as a statement against the violence of the Second of May Uprising, the subsequent Peninsular War and the setbacks to the liberal cause following the restoration of the Bourbon monarchy in 1814.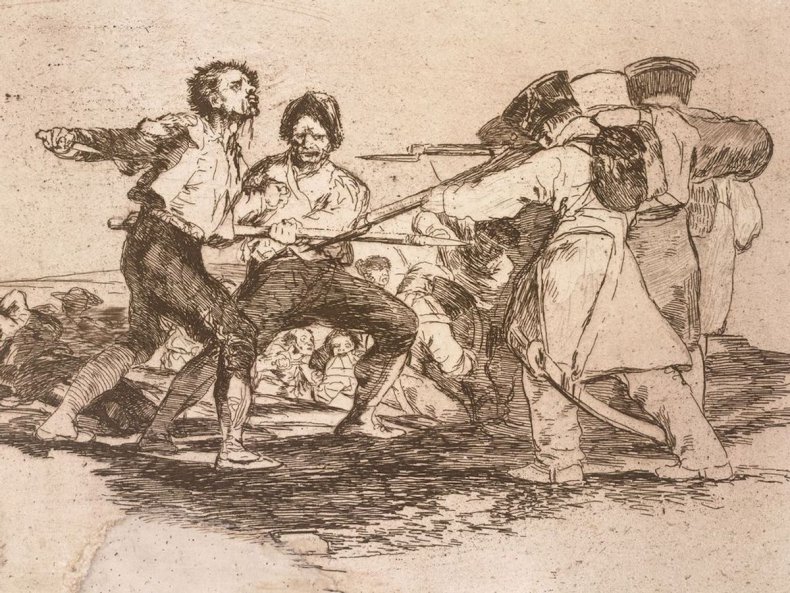 The Second of May Uprising took place in Madrid in 1808. It was a rebellion by civilians alongside some military against the occupation of the city by French troops.
The Peninsular War (1808-1814) was a military conflict fought by Spain, Portugal and the United Kingdom against the invading and occupying forces of Napoleon Bonaparte's First French Empire.
Goya was appointed as court painter to the Spanish Crown in 1786. He retained his position during the conflicts between Spain and France.
The exhibition will be on display at the Albertina until August 21.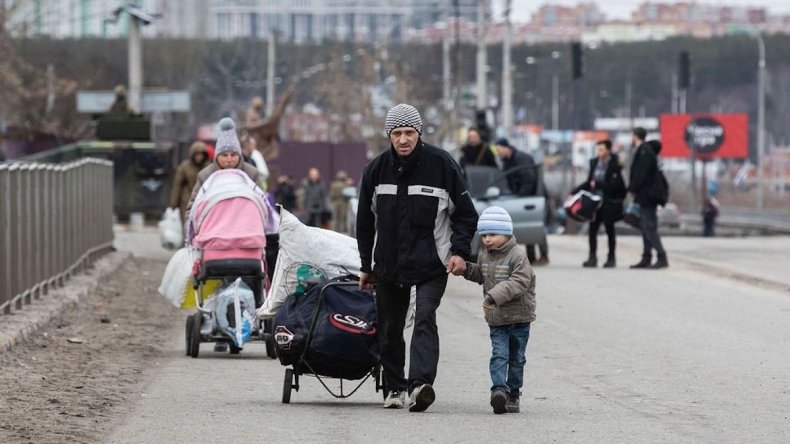 The Russian invasion of Ukraine started on February 24 of this year. It caused Europe's fastest-growing refugee crisis since World War II.
An estimated 6.7 million refugees had to flee their home country. Around 8 million people had been displaced within Ukraine.
Austria has registered around 40,000 refugees from Ukraine since the beginning of the war. The official federal statistics agency Statistik Austria announced that people from Ukraine had a share of 83 percent in Austria's overall population increase of the first quarter of this year.
The Albertina is situated in Vienna's Innere Stadt district, just opposite the State Opera. It has been the fifth-most popular sight of the city of the past few years. In 2018, the museum registered around 1 million visitors, up from 792,000 in 2017.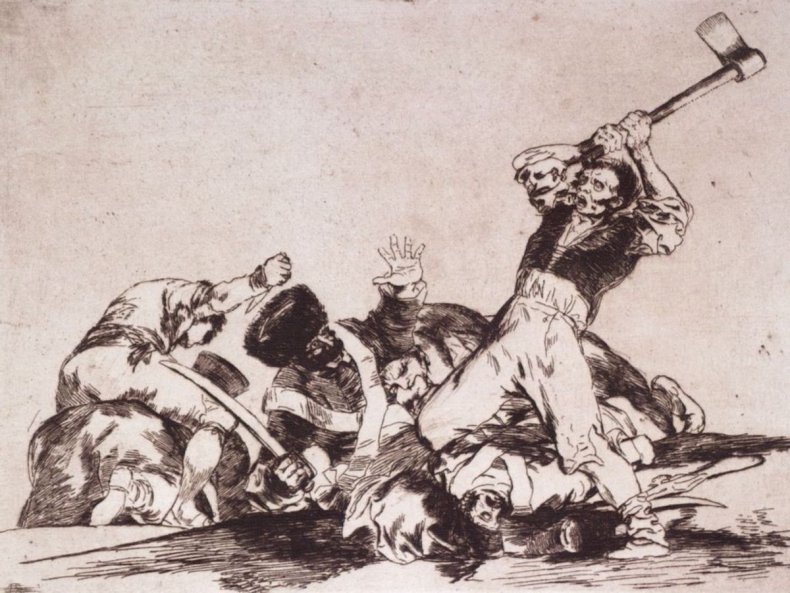 This story was provided to Newsweek by Zenger News.