Vienna's Traditional Coffee Houses Still Hum with Intellectual Productivity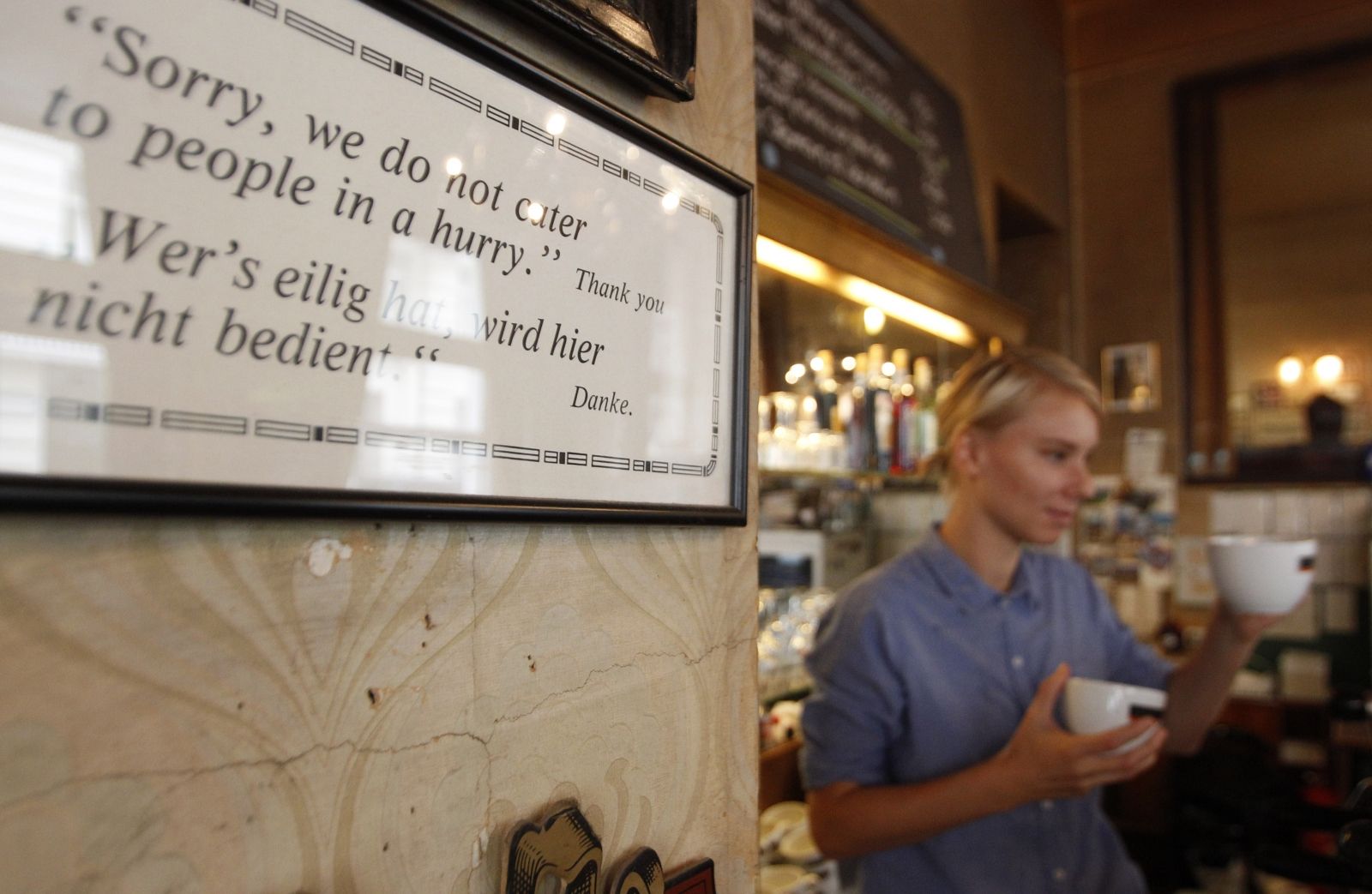 When you picture a European cultural institution, you probably imagine somewhere like the Louvre or the Prado, the Gulbenkian Foundation or the British Museum, the Teatro alla Scala or the Berlin Philharmonie. You are probably not thinking of a café – not, that is, unless you are Viennese.
Vienna's stately and beautiful coffee-houses – which have survived two world wars, the end of an empire and the shameful expulsion and murder of nearly all the city's richly talented Jewish population – are arguably the city's most important cultural endowment. When Unesco listed them as part of the city's "intangible cultural heritage" in 2011, the citation described them as places where "time and space are consumed, but only coffee is found on the bill". This is charming but does not go far enough.
Many factors – architectural, historical, social, political – go towards making Vienna's cafés the unique establishments they remain. The great cafés on the Ringstrasse, such as Landtmann, Schwarzenberg and Prückel, are astonishingly grand and generous in scale. Ceilings hung with chandeliers are tall enough to permit a giraffe to sip a mélange (the deliciously mild Viennese version of a cappuccino) if it so wished.
The grandeur extends to the waiters. Their abstracted hauteur gives them the appearance of exiled eminences. You may find they studiously ignore you, though their mood can suddenly change. Above all, they are not excessively eager to please, unlike the baristas of a well-known café chain who are expected to "work at pace" and "create a sense of fun". Such concepts are anathema to the connoisseur of Viennese cafés.
These waiters and waitresses have status and dignity, and that spills over in a strange way onto the customer. Above all it adds to the precious sense of peace and settledness, conducive to thought and reflection rather than frenetic jabber.
What makes them such an important part of the city's heritage is that they are places where culture is made as much as it is consumed. No cultural history of the city, especially of the period from the 1870s to the Anschluss in 1938, graced by writers such as Hofmannsthal, Zweig, Freud and Kraus, musicians such as Brahms, Mahler and Schoenberg, painters such as Klimt, Kokoschka and Schiele, architects such as Loos and Olbrich, could be written without reference to
the cafés where these cultural figures gathered, read, talked and wrote.
Their cafés were not always as peaceful as they seem to be today. In the late 19th and early 20th century, when absolutist Habsburg rule included censorship and clamp-downs on political extremism, they were often hotbeds of radicalism. Police informers mingled with the customers and there were bitter rivalries between various groups centred on different coffee houses.
In 1896 the satirist Karl Kraus began a feud with the influential critic Hermann Bahr, who held court at the Café Griensteidl. In a celebrated essay called The Demolished Literature, Kraus attacked the Griensteidl "Jung Wien" coterie, which included Hofmannsthal and Arthur Schnitzler, for being morbidly obsessed with their nerves. In 1900 Bahr successfully brought a defamation suit against him.
All this makes Vienna's coffee-houses seem like nostalgic relics of a scintillating past. The whole city can appear like that, of course, but the historic cafés still hum with their own special life. Those who find Vienna, and Austria in general, insufferably smug might like to pop in to Café Bräunerhof. This was the favoured haunt of Austria's most celebrated post-war novelist, and excoriator of all things Austrian, Thomas Bernhard. In 1986 Bernhard agreed to be interviewed in the Bräunerhof by the critic Werner Wögerbauer. The interview found Bernhard in splendidly acerbic form: "The young people of today," he announced, "are running into the arms of death at age 12, and they're dead at 14."
My own favourite is Prückel on the Ringstrasse opposite the MAK. It manages to be liberal, unstuffy and stately all at the same time. I know that at one of its art deco tables someone is writing a poem, or an essay; literature and culture have not been completely demolished.