Vietnam Jails American Members of California-Based Anti-Communist 'Terror' Group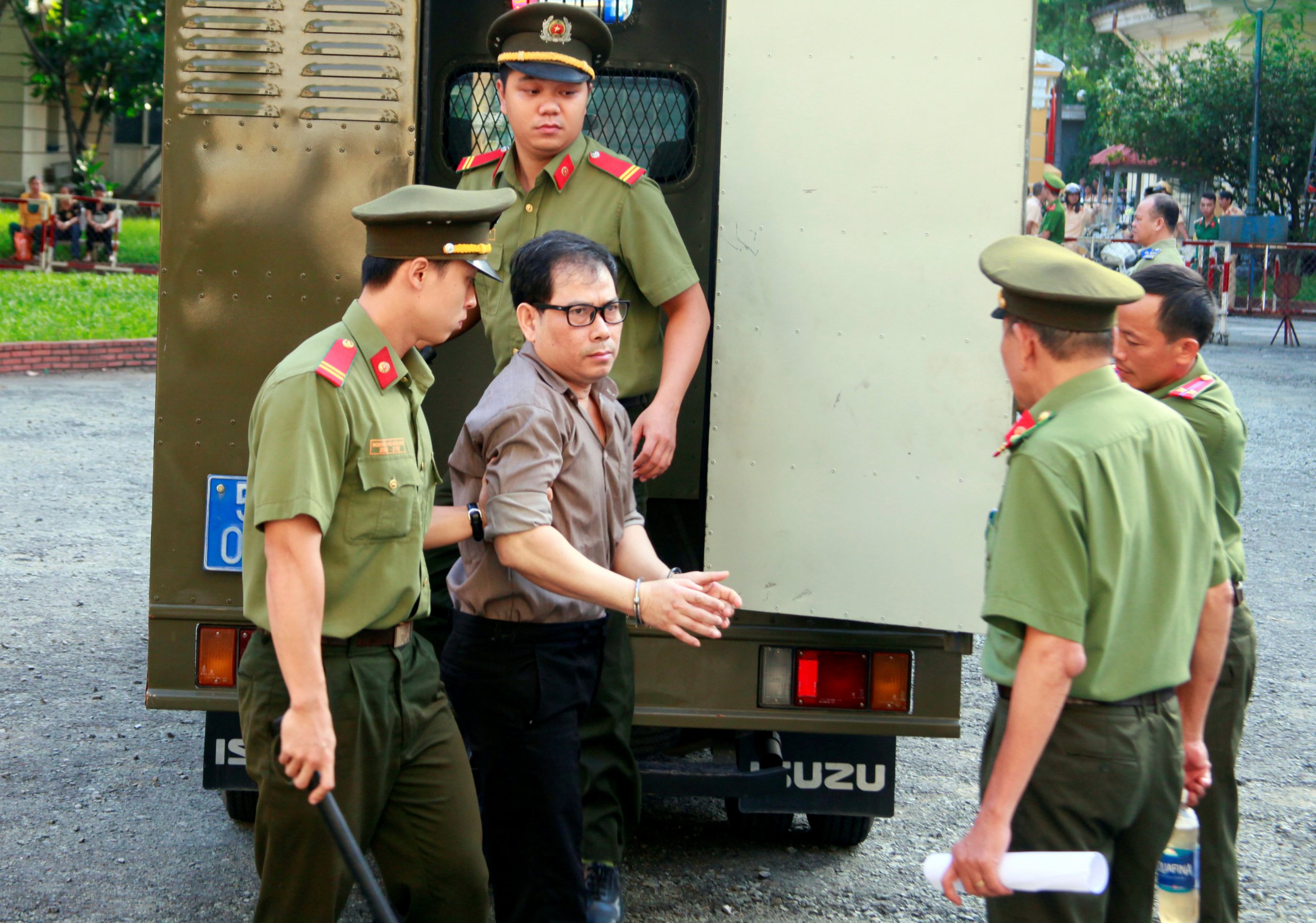 The Vietnamese government has jailed 12 members of an U.S.-based anti-Communist group with roots stretching back to the Vietnam War.
Those convicted include two American citizens—Nguyen James Han and Phan Angel—both of whom were sentenced to 14 years in jail. They will be deported to the U.S. upon completion of their terms, CNN reported.
All 12 were accused of "anti-state" activities as members of the Provisional National Government of Vietnam (PNGV), which is headquartered in California. They were alleged to have plotted to bomb Tan Son Nhat International Airport in Ho Chi Minh City, also known as Saigon.
Vietnam remains a one-party state under the authoritarian Communist Party of Vietnam, though recent years have seen the regime embrace a free-market economy. But political dissenters still face harsh repression.
The PNGV was formed in the early 1990s by former soldiers and officials from South Vietnam, the U.S.-supported state that fell to North Vietnamese forces in 1975 allowing the reunification of the country.
The group is headed by Prime Minister Dao Minh Quan and claims to be the official government in exile of Vietnam. No other countries recognize the claim, and the organization's size and influence is difficult to establish.
According to the VietnamPlus state media service, the PNGV recruited people from Vietnamese refugee camps in Hong Kong and other areas of Southeast Asia. "The recruited refugees were later repatriated in order to conduct terror and sabotage activities in Vietnam," the Vietnam News Agency said.
The PNGV website says the group developed out of the New Vietnamese Democracy, a campaign group that formed in 1985 calling for free and fair elections on Vietnam. "One of the important goals of the New Vietnamese Democracy is to unify all the hope and desire of the freedom-loving Vietnamese to become a National Resolution to discharge the dictatorship of communist in Vietnam," a statement on the site reads.
The Vietnamese government claims the PNGV has been active in the country since 2015, when it embarked on a campaign to recruit new members, set up bases and purchase weapons. Nguyen and Phan were allegedly sent into the country "to develop their force and direct other members in the country to conduct anti-state activities."
These allegedly ranged from low-level activities like distributing anti-government fliers to armed plots, such as petrol bomb attacks on police stations. Fifteen people were imprisoned for their part in the failed airport plot last year, Reuters said, in which the group is said to have planted petrol bombs in the parking lot and arrival hall of the transport hub.