Vietnam Veteran Lambasts 'Wasted' Lives Lost, Tells People to Join 'Struggle to Abolish Wars' in Letter to Editor
In a poignant letter to the editor on Veterans Day, a veteran exposed the realities of his experience in Vietnam and told people to not thank him for his service.
"I was drafted, taken against my will, yanked away from all the hopes and plans I had for my life, and made to see and experience things that contradicted anything and everything I had ever been taught about right and wrong," John Ketwig, an author and veteran, wrote in a letter the editor published in The News & Advance.
Instead of offering gratitude for his service, Ketwig told readers who want to express something to "get involved in the struggle to abolish wars" because "nothing else will say you understand." After doing that, Ketwig said, "then I will thank you."
Veterans Day was initially created to commemorate Armistice Day and the end of World War I. But, the day of gratitude for America's service members was later expanded to include veterans who served during any period in the country's history. Unlike many holidays that fall on a Monday, Veterans Day always occurs on November 11, as that's the day in 1918 that the Allied Nations and Germany agreed to a ceasefire.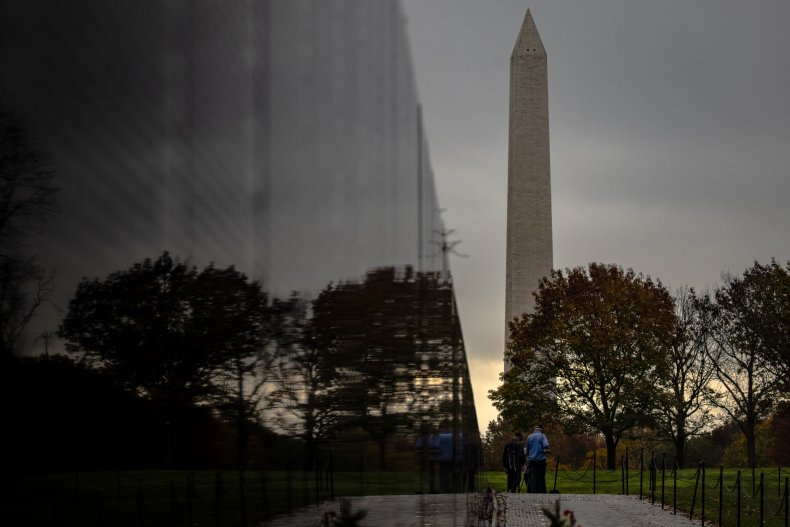 During his time in Vietnam, Ketwig said he "abandoned my morality" and "lost my equilibrium." When he returned home, he said anything he learned in war wasn't "worth a damned thing in the civilian workplace" or at home raising his children.
He acknowledged that people thank him for his service because "you don't know anything else to say" and that they hope the war was about "freedom and democracy and good things like that." However, he charged that it was a war rooted in "corporate profits," genocide and "the screwed-up notion you can make a total stranger's existence better by killing or maiming him."
More than 8.7 million Americans served in the Vietnam War worldwide and more than 3.4 million were deployed to southeast Asia, according to the Department of Veterans Affairs. Of those who served in the war, 90,220 were killed, lives that were unnecessarily lost, Ketwig said.
"I learned it happens to the very best guys, in the very worst ways, and there's nothing right or righteous about it; they were just wasted," Ketwig wrote in his letter to the editor.
Ketwig, who published a memoir about his experience, told the Roanoke Times in 2013 that he isn't anti-American, but he is anti-war. He pointed to the trauma it puts on those returning from war and the increase in suicides among veterans, questioning if recruiters share those facts.
Although veterans are only about 8 percent of the U.S. population, they accounted for 13.5 percent of all deaths by suicide in 2017, according to the Department of Veterans Affairs. From 2005 until 2017, there was a 6.1 percent increase in the number of deaths by suicide among veterans.
In an effort to curb suicides among veterans, Senator Mark Warner, whose from Ketwig's home state of Virginia, sponsored the Commander John Scott Hannon Veterans Mental Health Improvement Act. Named after a retired Navy commander who died by suicide, it would give $174 million over the next five years to organizations that provide suicide-prevention services.
"The VA needs help meeting all the needs of our returning vets," Warner told Richmond Magazine. "This should help."
Newsweek reached out to John Ketwig for comment but did not receive a response in time for publication.