Vietnamese Man Awaiting Deportation Dies in ICE Custody
A Vietnamese man awaiting deportation has died while in the custody of the U.S. Immigration and customs Enforcement agency, ICE officials say.
Huy Chi Tran, 47, died on Tuesday while being held at a detention facility in Arizona ICE said in a statement released Saturday.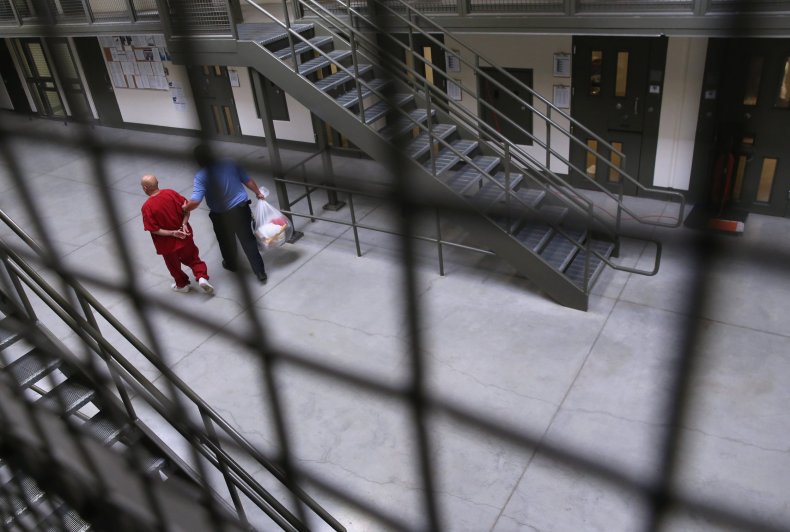 The agency said he was found "unresponsive in his residential unit" on June 5. He was transported to the Banner Casa Grande Medical Center, where he was pronounced dead seven days later on June 12.
The cause of the 47-year-old's death is still unclear, with an autopsy pending, ICE said.
The agency said Tran obtained legal permanent residency in the U.S. in 1984, but was ordered for removal in 2004 due to a criminal conviction "stemming from charges related to aggravated assault."
Tran is the seventh person to die in ICE custody since October 2017.
Last year was the deadliest year for immigrants held in ICE custody in nearly a decade, with 12 people dying the agency's care, according to data published on its website.
Ten detainees died in the agency's custody the year before.
The recent death of a transgender detainee who had travelled to the U.S. with the widely-covered migrant "caravan" sparked outrage last month, with protesters accusing ICE of housing detainees in "deplorable and inhumane conditions."
ICE said the Honduran woman, who the agency identified as "Jeffry Hernández," but who immigration advocates said went by the name Roxana Hernández, died in ICE custody at the Lovelace Medical Center (LMC) in Albuquerque, New Mexico after showing "symptoms of pneumonia, dehydration and complications associated with HIV." Her cause of death was ruled as cardiac arrest.
The Transgender Law Center (TLC) said the woman's death highlights the need for action in stopping ICE from holding "transgender immigrants in deplorable and inhumane detention conditions."
ICE said its Health Service Corps provides "comprehensive medical care" from "the moment detainees arrive and throughout the entirety of their stay."
All ICE detainees receive medical, dental and mental health intake screening within 12 hours of arriving an ICE detention facility, the agency said.
ICE said detainees are given a full health assessment within 14 days of entering ICE custody or arrival at a facility and have access to 24-hour emergency care.
It added that the agency spends more than $180 million "on the spectrum of healthcare services provided to detainees."