Vietnamese Man High on Ice Beat Partner to Death with Vacuum Cleaner to Stop Her 'Nagging'
A Vietnamese refugee living in Australia has been sentenced to 25 years in jail after beating his partner to death with a vacuum cleaner pole.
A Supreme Court heard how Phuc Thien Tang, 50, was high on crystal methamphetamine (known as "ice") when his 44-year-old partner Hoa Thi Huynh, a mother of two, called him out on his drug problem.
Tired of her "nagging" and after telling her to "shut up," Tang grabbed the metal pole and beat her to death. Despite Huynh not breathing, Tang wanted to ensure she was dead and shoved a two and a half foot samurai sword into her skull through her nostril. Huynh's body was found with the samurai sword still lodged in her skull.
After murdering Huynh, Tang took her bank card and attempted to withdraw 60 Australian dollars ($43) from a nearby ATM. He disposed of his partner's belongings and slept in a garden for 13 days before being arrested.
The couple were squatting in an abandoned Melbourne home and Tang had reportedly told Huynh that she was the love of his life. Appearing in the Supreme Court on Monday, Justice Lesley Taylor called Tang a coward and said he clearly had "no regard for anything except your own interests."
"Ms Huynh disliked your (drug) habit," Taylor said, according to news.com.au. "Upon your return to the squat house during the early hours of (that morning), you both argued about it. You told Ms Huynh to stop nagging you. Nonetheless, she continued to voice her concerns."
Tang did not speak during the sentencing and showed no emotion when the judge's verdict was given. Tang pleaded guilty to murder and has already spent 313 days in prison.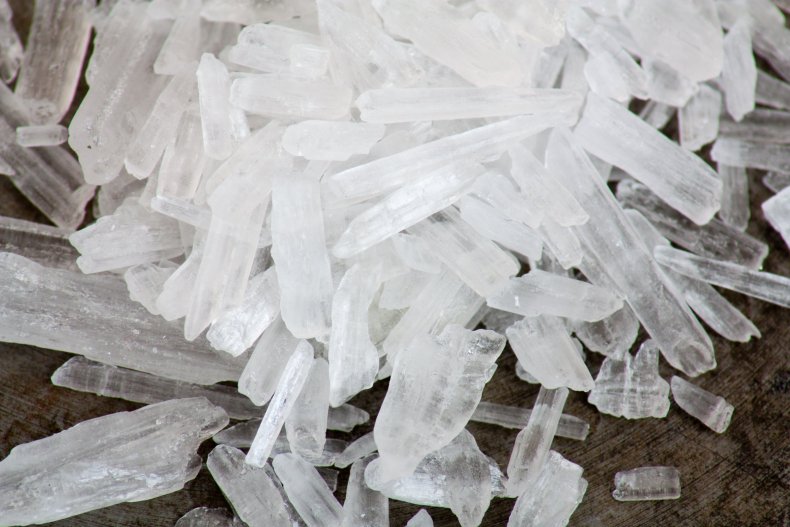 According to 9 News, Tang had bought the samurai sword—and a fake handgun—to protect Huynh from a man who had allegedly raped her repeatedly just weeks earlier. Tang took his weapons and threatened the man. "I am going to kill you," Tang told him. "I am going to stab you until you die because you took my wife."
Tang allegedly threatened the man's niece and demanded thousands of dollars—threatening to kill her and her mother if she did not pay.
Hyunh's adult sons gave victim impact statements and said how they miss the "small, ordinary interactions with their mother." They are 'broken and miserable,'" Justice Taylor said, according to The Age.
Tang moved to Australia when he was 15. He will not be eligible for parole until 2038.