Sunny Hostin, a co-host on ABC's The View, said South Carolina Senator Tim Scott was "used" by Republicans in the GOP rebuttal to President Joe Biden's address to Congress on Wednesday
"Why was he chosen to give this rebuttal?" Hostin asked on the talk show. "He was chosen because he is the only Black Republican senator. He is that person. He is the person that Republicans want to put out front because of the problem of racism in this country and he knows that."
"So, I was sort of disappointed he was used in this way and didn't take that opportunity to address this type of issue head on," she said on Thursday.
Scott was tapped by GOP officials to make the counter speech on behalf of the congressional Republicans on Wednesday night. In his remarks, the senator discussed being a Black man in from the South and described facing a different type of intolerance for pushing back on the idea of systemic racism.
"Hear me clearly: America is not a racist country," Scott said.
His remarks were criticized by those on the left, who accused the senator of being an "Uncle Tom," a derogatory term used to describe Black Americans who are complicit in their own oppression.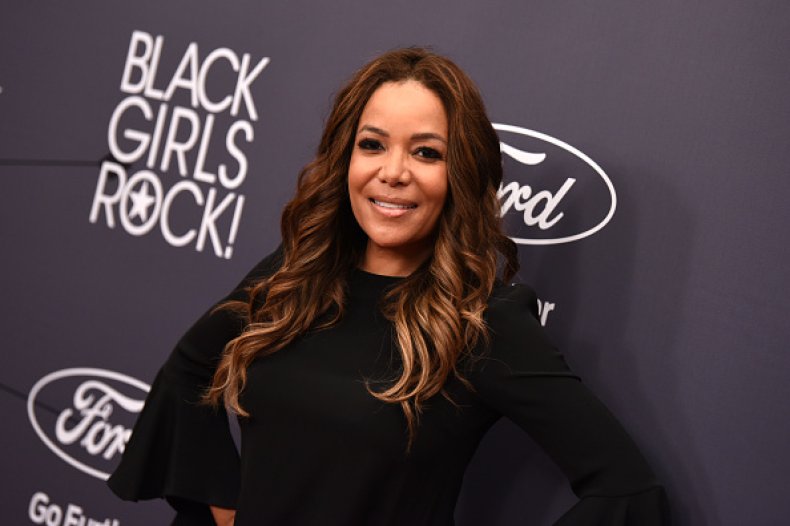 "I was very disappointed in Tim Scott saying that—using these buzzwords like 'socialism,' saying things like you shouldn't really teach white children about racism because it makes them feel like oppressors. That's sort of this Republican ideology right now" Hostin said. "I was disappointed that he said America is not a racist country without also talking about the systemic racism that is plaguing this country."
But the co-host's remarks also faced their own backlash from conservatives, who defended Scott for the address.
Mark Hemingway, senior writer at RealClearInvestigations, tweeted: "'He was used this way'? Tim Scott is an honorable man and sincere in his beliefs. Nobody tells him what to do. It's amazing how liberals just get away with patronizing black conservatives."
Jim Treacher of conservative outlet PJ Media wrote: "A black man doesn't have a mind of his own unless he agrees with you?"
On Thursday, Hostin praised Biden for addressing the issue of racism in the country, but wished he spoke more on student loan forgiveness.
"I was also really happy that he called out white supremacy," she said. "He clearly said that white supremacy—that our intelligence agencies have determined that white supremacy is terrorizing our country and that is just the truth of it."
During his address to Congress, the president identified white supremacy as a domestic terror threat, saying, "We won't ignore what our intelligence agencies have determined to be the most lethal terrorist threat to our homeland today: White supremacy is terrorism."
Newsweek reached out to Scott's office for comment, but did not hear back before publication.