'The View' Co-Hosts Clash Over Trump's Promise to Build Wall Around Mexico's Border
The View co-host's latest topic of discussion on Wednesday was centered around President Trump's partial government shutdown over his demand to receive $5.7 billion to build a wall separating the United States border from Mexico's. However, the debate grew heated as Abby Huntsman and Meghan McCain attempted to place accountability on the Democrats for allowing the shutdown to continue for so long.
Co-host Whoopi Goldberg opened the floor Wednesday by detailing how The White House has called for 50,000 government employees to return to work without pay. The Color Purple star questioned this request as people "have to feed their families, get medication for their kids and pay the mortgage."
Joy Behar agreed with Goldberg's sentiment. She argued Trump should simply "end the shutdown and then talk to that Democrats about what they want to do." Huntsman and McCain, however, couldn't have disagreed with this stance more.
"He invited rank and file members of Congress, of the Democratic Party, to meet with him yesterday and not one House Democrat showed up to speak with him," McCain said. "I would have applauded any Democrats who would've chosen to come. I just think that we should expect our politicians to have some modicum of maturity because there is a bottom line here that people are feeling the hurt of this in economically in a lot of different ways."
"I really do fear that there's going to be no budging on either side and that our government is going to be shut down for an almost unfathomable amount of time. This is the type of thing that happens in third-world countries. This isn't the type of thing that's supposed to be happening in America," she concluded.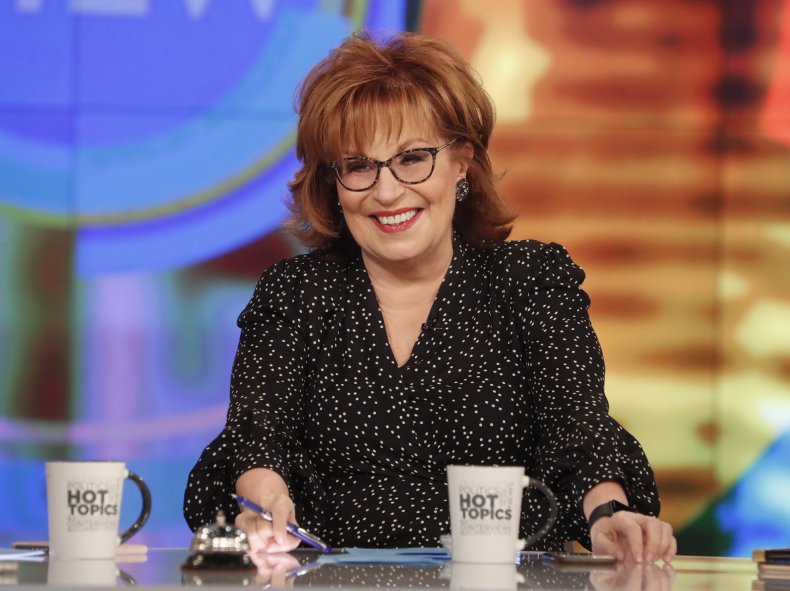 Huntsman later chimed in with her own thoughts on the matter. She cited the Democrats's swapped stance on Trump's wall budget.
"It does seem weird to me that we were in a place, literally, a year ago when Democrats agreed to $20 billion for the wall, but now they're not willing to budge on any money for the wall," she said. "How do you go from such an extreme and a year later?"
Behar rejected Huntsman's point. She argued that Nancy Pelosi shouldn't "give in" to Trump's demands since "the polls are on her side." Huntsman then questioned her colleague for "admitting that it's all political," but Behar suggested allowing Trump to win would lead him to repeat the cycle once more.
"If you give in to his shutdown this time, he'll shut it down the next time," she said. "It's like a child, you give him the cookie this time, he wants the cookie the next time, that's what we're dealing with."
Trump announced his partial government shutdown on December 22, 2018. Its proven to be record-breaking as its lasted for 26 days so far, beating the previous record set by former President Bill Clinton from December 15, 1995, to January 6, 1996.
Trump doesn't appear to be letting up on his demands any time soon. He hit Twitter on Wednesday to argue the significance of building a wall by citing examples from other territories.
"There are now 77 major or significant Walls built around the world, with 45 countries planning or building Walls," he tweeted. "Over 800 miles of Walls have been built in Europe since only 2015. They have all been recognized as close to 100% successful. Stop the crime at our Southern Border!"
Trump continued to tweet, "It is becoming more and more obvious that the Radical Democrats are a Party of open borders and crime. They want nothing to do with the major Humanitarian Crisis on our Southern Border."