'The View's Joy Behar Says Michael Cohen is a 'Thug' Like Donald Trump After Attorney's Sentenced to Prison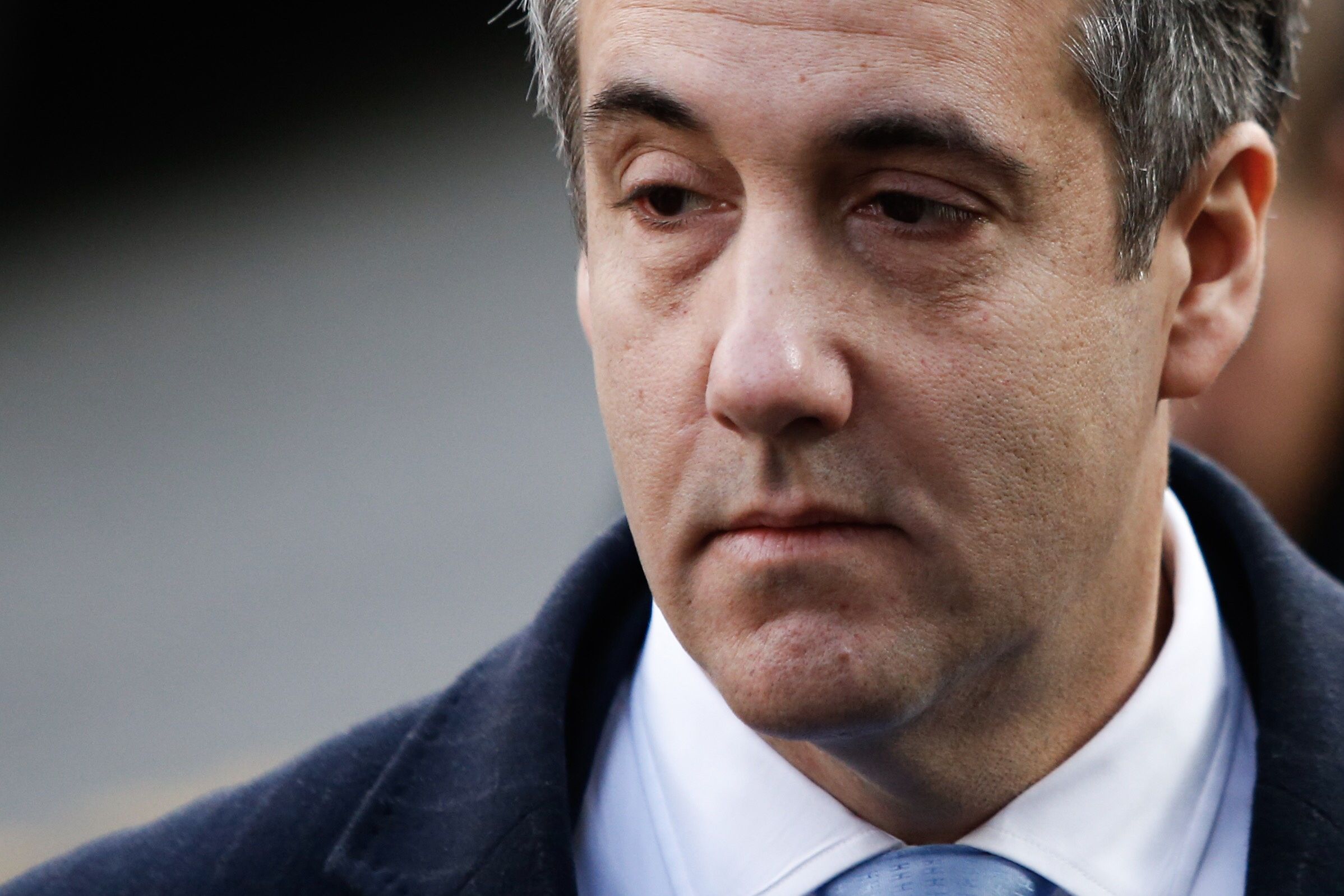 The View's hosts didn't hold back when weighing in on lawyer Michael Cohen's three-year prison stint. Joy Behar, however, deemed President Donald Trump's former right-hand man to be a "thug" in her critique.
Cohen, 52, served as Trump's attorney from 2006 to 2018. He was given a three-year sentence on Wednesday after pleading guilty to multiple charges in August, including tax evasion and silencing women through payment during the 2016 presidential election. In court, Cohen suggested it was his "duty" to conceal Trump's "dirty deeds."
As The View's hosts tackled Cohen's sentencing, they addressed his blind allegiance to Trump and how he was also charged with things unrelated to the president. Meghan McCain, who referred to Cohen as Trump's "yes man," questioned how the attorney claimed to be living in a "mental incarceration under a candidate." Abby Huntsman later chimed in to suggest Cohen "was not a good person," which led Behar to argue "they're trying to make him into one."
"He sounded like a victim yesterday," Huntsman said. "I don't feel bad for a second."
Behar, in turn, read a profanity-laced quote once said by Cohen to reporters investigating Trump a few years prior. "I'm warning you, tread very f***ing lightly, because what I'm going to do to you is going to be fucking disgusting," she read allowed. Upon recalling this moment, Behar suggested: "Let's not canonize Michael Cohen, okay? He's a thug just like his boss."
Ahead of his sentencing, Cohen gave an emotional statement before the judge. He appeared to be apologetic for his actions, saying: "I blame myself for the conduct which has brought me here today. And it was my own weakness and a blind loyalty to this man that led me to choose a path of darkness over light."
Trump, however, has denied having ever requested for Cohen to partake in illegal actions. He even referred to him as a being a "great liability."
"I never directed Michael Cohen to break the law. He was a lawyer and he is supposed to know the law," Trump tweeted Wednesday. "It is called 'advice of counsel,' and a lawyer has great liability if a mistake is made. That is why they get paid. Despite that many campaign finance lawyers have strongly stated that I did nothing wrong with respect to campaign finance laws, if they even apply, because this was not campaign finance."
Trump continued, "Cohen was guilty on many charges unrelated to me, but he plead to two campaign charges which were not criminal and of which he probably was not guilty even on a civil basis. Those charges were just agreed to by him in order to embarrass the president and get a much reduced prison sentence, which he did-including the fact that his family was temporarily let off the hook."