'The View's' Meghan McCain Questions Chris Christie Over Supporting 'Entertainer-in-Chief' Donald Trump
Meghan McCain targeted former New Jersey Governor Chris Christie during his appearance on The View Wednesday for backing Donald Trump despite prior criticism of the president.
Christie, 56, joined The View's co-hosts to promote and discuss his new book, Let Me Finish. Since Christie had repeatedly bashed Trump before bowing out of the 2016 election, McCain questioned the politician's altered opinion toward the former reality star seeking the presidency.
"When Chris Christie's endorsing [Trump], this makes him a really mainstream candidate...You at the time said we are not electing an entertainer-in-chief, and then seemed to have a quick change of heart," the outspoken co-host said. "What made you change that decision?"
To this, Christie reasoned his "change of heart" occurred because he knew Trump was "going to win" the election. He, therefore, threw his support behind him.
"I had been running against him and trying to beat him for however long, six to eight months, however long that was," Christie explained. "He came in second in Iowa by a whisker, he won New Hampshire by 2 to 1 and then he won South Carolina by double digits. If it was any other candidate in any other year, the media would have all said: 'It's over.' If you win South Carolina, New Hampshire and you barely lose in Iowa, you're going to be the nominee."
"My point was, alright, he's going to be the nominee. So let's get moving to try to get him to be better than he is. And that was the real reason I did it," he added.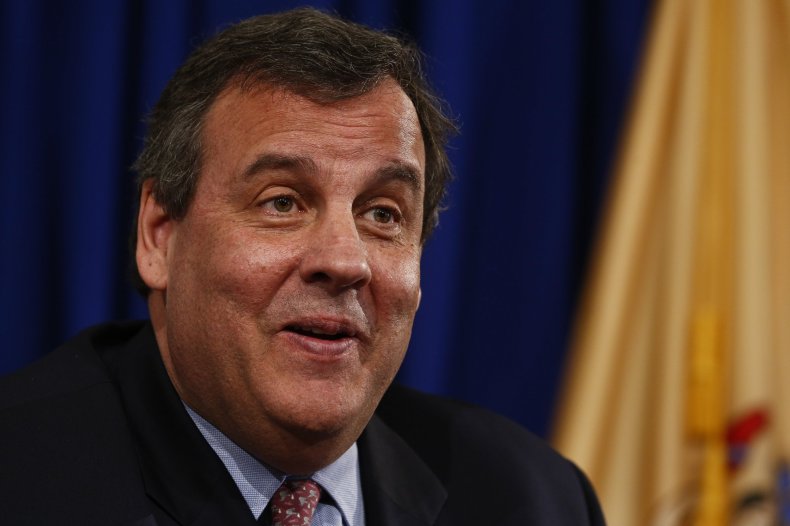 Joy Behar chimed in to ask, "How's that working out?" However, Christie stood by his decision to show his continued support for Trump.
"You don't know what would've happened if I hadn't, right? So you might be even more sad than you are now," he said. "The fact is, I've known him for a long time. I felt like I had the ability to be able to talk to him in a way that others didn't. I think there were a lot of things over the course of time that I got him to either start doing or stop doing that were helpful. But in the end, I was convinced."
McCain took the opportunity to bring up Christie once stating that Trump was "exactly what the country needed." She asked whether he still maintained that stance.
Christie referred to his former statement as "political hyperbole." He then claimed there were things Trump's "done in the campaign and the president" that he doesn't support. He added that there were things Trump has done that he agrees with. However, Sunny Hostin pointed out how she was shocked Christie's friendship with Trump "survived the primaries" because the president blasted him over "Bridgegate," also known as the Fort Lee lane closure scandal.
"Yeah, those were shots fired...In politics, shots are fired every day," he said. "And the people that fire shots at you today are the people you have to work with tomorrow."
Before appearing on The View, Christie addressed Trump's role in the government shutdown on The Late Show with Stephen Colbert on Tuesday. Christie suggested Trump "blew it."
"I said this to him, listen, 'If you're going to do this, you better have an exit plan. Because sometimes in politics, things don't go the way you expect. And so, if it doesn't go well in the first couple of days, you've got to have a way to get it back open,'" he said.
The View airs weekdays at 11 a.m. ET on ABC.