Meghan McCain, Husband Warn of 'Violence' if 'Responsible' Gun Owners Have Their AR-15s Taken Away
Meghan McCain and her husband, conservative blogger Ben Domenech, warned of violence if "responsible" gun owners had their AR-15s confiscated by the government.
McCain made the prediction on The View on Wednesday, claiming, "The AR-15 is by far the most popular gun in America, by far."
The segment focused on Senate Majority Mitch McConnell's possible intention to draft gun-control legislation that would appeal to both parties. McCain repeatedly offered up her fear of a government-led "gun grab" which may lead to violent clashes across America.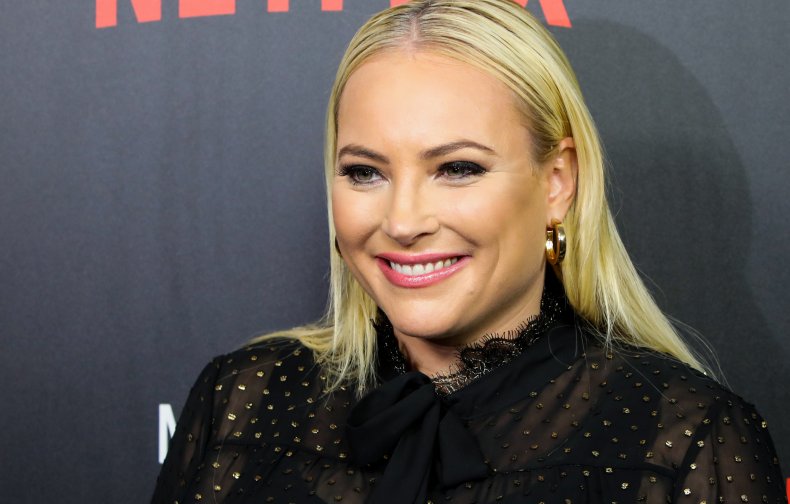 "I was just out in the middle of nowhere Wyoming," she added, "and if you're talking about going and taking people's guns from them there's going to be a lot of violence. I'm not living without guns."
A Twitter debate ensued, with former Bush-Cheney GOP strategist Matthew Dowd questioning if McCain was serious about "law-abiding gun owners turning to violence" in the face of a gun ban.
Domenech stepped in the conversation and blasted Dowd, who is now a political analyst on ABC News, as a "fake conservative dips**t" for questioning his wife's stance on gun ownership and AR-15s.
"People tend to fight back when you disrespect the Bill of Rights and try to illegally take their guns," he wrote. "The Black Panthers did it in California when Reagan tried. We would do it too."
Calling the AR-15 "the most popular rifle in America," Stephen Gutowski, who covers gun policy for the conservative Washington Free Beacon, tweeted, "I'm not sure why anyone would believe trying to confiscate them wouldn't result in significant violence. What @MeghanMcCain said isn't new. That's been the animating concept of the gun rights movement since Lexington and Concord."
"So your [sic] saying 'responsible' law abiding gun owners would turn to violence and disobey a law???" asked Dowd.
Back on the show, McCain added she feels safe and can protect herself after a co-host said she feels concerned about being shot while walking through shopping malls. McCain repeatedly touted how she spent most of her recent vacation "shooting guns" and said she was fully prepared to become the lone View host defending the Second Amendment.