'The View's Meghan McCain Says Trump Isn't on 'Path to Impeachment,' but Co-Host Sunny Hostin Disagrees
President Donald Trump has caused quite a stir since entering the White House in January 2017. However, The View's Meghan McCain doesn't think the controversy surrounding the president will put him on "the path to impeachment." Her co-host Sunny Hostin begs to differ.
During Monday's episode of The View, McCain spoke about how former President Barack Obama "quietly settled" a matter related to campaign finance violations in 2008. She then cited how Bill Clinton and Andrew Johnson were the only two presidents to be impeached from office, and McCain said she thought Trump would avoid that fate.
"I know that I'm getting this hysteria alarm every morning and I'm trying to delineate between what's fact and what's not fact, as someone who isn't a lawyer," McCain said. "Is there enough smoke that there's potentially something there? Yes, of course. Do I believe we're on the path to impeachment? Absolutely not."
Hostin couldn't disagree more with McCain's sentiment. She chimed in, citing Clinton's impeachment as a reason why Trump could face such treatment as well.
"I disagree with that, especially since I've been watching The Clinton Affair on A&E," Hostin said. "Clinton was impeached for having an affair with Monica Lewinsky and lying about it."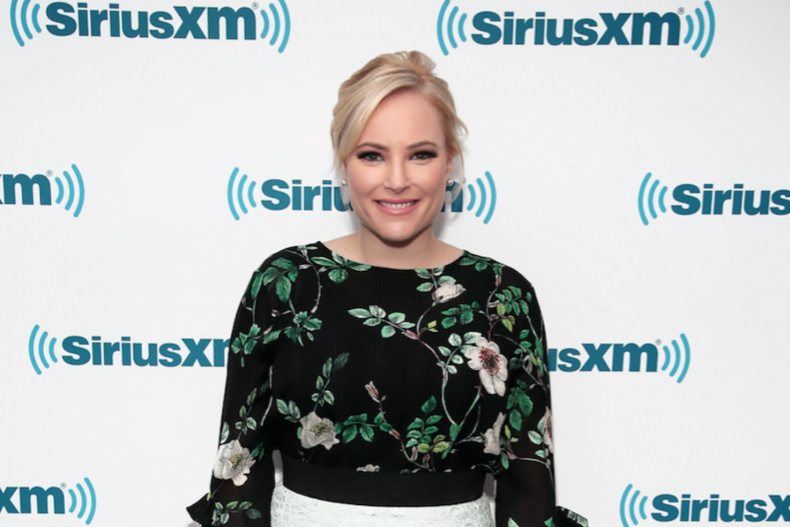 "If that rises to high crimes and misdemeanors, then you best believe that what Trump has done in terms of directing Michael Cohen to commit a federal crime, that'll rise to the level," she added.
McCain, while a Republican, isn't necessarily an advocate for Trump. In September, she honored her late father John McCain with a eulogy that contrasted his decades of service to the country with Trump's tenure in office. McCain didn't speak about Trump flat-out, but her speech included several breadcrumbs that appeared to hint at The Apprentice alum.
"The America of John McCain is generous and welcoming and bold. She is resourceful, confident, and secure. She meets her responsibilities. She speaks quietly because she's strong. America does not boast because she has no need to. The America of John McCain has no need to be made great again because America was always great," McCain said, referencing Trump's presidential campaign slogan. "That fervent faith, that proven devotion, that abiding love, that is what drove my father from the fiery skies above the Red River delta to the brink of the presidency itself."
Despite McCain's jabs at Trump, she slammed View co-host Joy Behar for criticizing Trump during the show's tribute to former President George H.W. Bush. Behar discussed Bush's Clean Air Act Amendment of 1990, but then shifted her sentiment to speak negatively about how Trump's continued to "unravel everything that he [Bush] did and Obama did." McCain, unamused, said: "Can we focus on the [former] president, please? I don't want to talk about Trump."
The View airs weekdays at 11 a.m. EST on ABC.