'The View's' Whoopi Goldberg Tells Alexandria Ocasio-Cortez to 'Learn the Job' Before Slamming Other Democrats
Newly sworn-in Representative Alexandria Ocasio-Cortez (D-N.Y.) had a lot to say to Anderson Cooper in an interview that aired on 60 Minutes Sunday night, but not all were impressed by her comments. The View's Whoopi Goldberg, for one, had some brutal feedback for the young and outspoken leader.
Goldberg dissected Ocasio-Cortez's 60 Minutes appearance with her fellow co-hosts Meghan McCain, Joy Behar, Abby Huntsman and Sunny Hostin on Monday. For once, they were all in agreement. The Color Purple actress, however, took a moment to caution Ocasio-Cortez over her negative remarks targeting other Democratic officials.
"She's very opinionated, which we like. We like opinionated women. But it is very, very difficult when people make accusations where you say the Democrats have done nothing," Goldberg said, before directing her message at Ocasio-Cortez. "I just want to throw this out to you. John Lewis wasn't sitting still. Dianne Feinstein wasn't sitting still. There are a whole bunch of people in the Democratic Party who have been busting their asses to make sure that women get what they need, people get what they need, [and] children get what they need."
Goldberg's rant didn't stop there. She elaborated further, adding: "You just got in there, and I know you've got lots of good ideas. But I would encourage you to sit still for a minute and learn the job because there are people in that party who have been working their tails off for this country."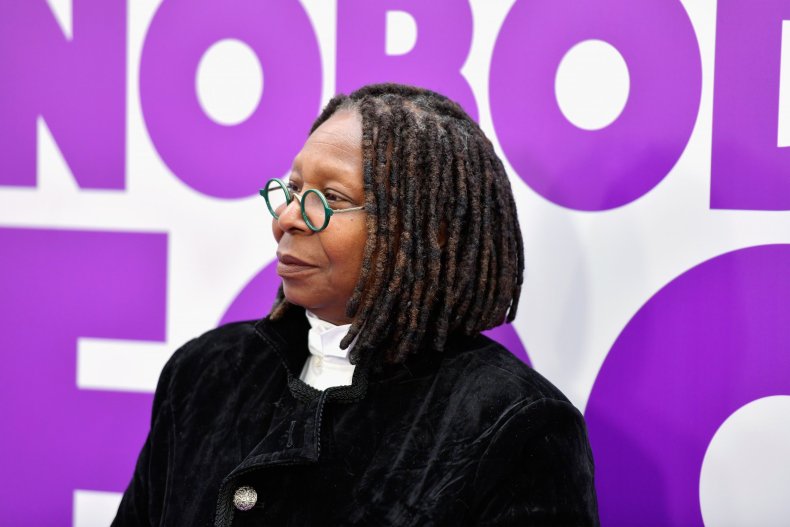 Behar chimed in, adding: "They know a lot. They've been around." To this, Goldberg continued by explaining how she could "learn some stuff from" Democrats who came before her.
"I just feel like, you know, you don't have to be born into. You don't have to know it when you step out," Goldberg said. "But before you start pooping on people and what they've done, you gotta do something too."
Ocasio-Cortez was sworn in on Thursday. After this big moment, her interview with Cooper was broadcast on Sunday. At the time, she declared how there's "no question" that President Donald Trump is racist. She also said she had no problem with being labeled as a "radical." However, the moment in question comes from when Cooper asked her about her thoughts of having incumbent Democrats unseated by newcomers from their own party in a primary. To this, she suggested incumbent Democrats have failed to make progress.
"It's absolutely risky," the 29-year-old began, "It requires risk to try something new, but also, we know so much of what we've tried in the past hasn't worked, either."
The View airs weekdays at 11 a.m. EST on ABC.