Viewers Disgusted By Woman's Description of Elementary School 'Slave Day'
Viewers were horrified after a Black woman shared her experience participating in "slave day" during elementary school.
Uche, or @cluche on TikTok, shared her experience online where it received nearly 600,000 views and 3,000 comments. The video can be viewed here.
Racism in the Schools
Uche's story is just one of thousands of individuals' experiences as mock slave auctions and racist lessons are still being taught in schools around the country today.
In March 2021, a Mississippi middle school principal issued a public apology after an eighth-grade teacher allegedly asked students to "pretend like you are a slave working on a plantation in Mississippi."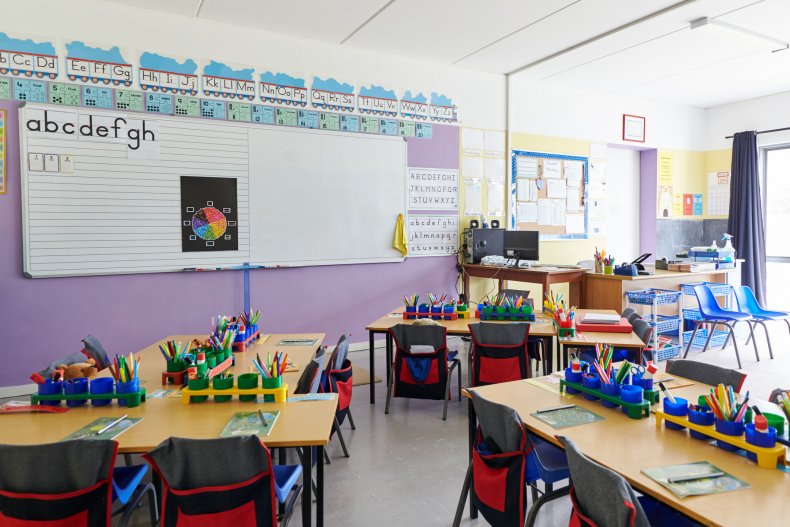 In May 2019, a New York teacher was accused of making Black students participate in a mock slave auction while white students were referred to as "masters."
'Slave Day'
"So I need to talk to you guys about slave day," Uche said in the TikTok as she got ready to go out. "My heart is actually beating so fast for some reason."
As she braided her hair, Uche said she wanted to know if this was only something her small town participated in or if more people had also been through the "traumatic" experience.
Uche said she grew up in Grand Rapids, Michigan, as one of two families of color in the area, referencing it as part of the Bible belt.
"Every year in February for a little ode to Black History Month, my school would host slave day," she said. "It's worse than it sounds."
While putting on lip liner, Uche explained that "slave day" was a tradition for elementary schoolers.
"The fourth graders are split up into slaves and slave catchers," Uche said. "The rest of the school's classrooms are divided into friends or foes and then after recess, the fourth grade 'slaves' run around and go knocking on doors for safety not knowing if the classroom is a friend or a foe."
Viewer Reactions
Thousands of users commented on the woman's video, many recounting similar experiences and others blaming her for not standing up for her 6-year-old self.
In an update video, Uche replied to some comments she received on the original video.
"Do not tell me as a six-year-old I should have been equipped to be some type of freedom fighter and done some big act of rebellion," Uche said. "I shouldn't have been put in that situation period."
"I'm from Maine, and my middle school staged a slave auction every year to 'teach the history,'" one user commented.
"Upstate new york did this too eventually they banned it though," another commented.
"In Texas we had to lay on the floor like we were on a slave ship so we could experience what they felt," another commented.
"It's so crazy you're like the second person I've heard say this in the past few years I cannot believe that you guys had to experience this," another user wrote.
Newsweek reached out to Uche for comment.
Other Viral Racist Moments
On Reddit, an anonymous user went viral after claiming a bartender in Hungary refused to serve them a drink because they are Black.
In other viral Reddit posts, a teacher was called racist for making a student sit alone at lunch because of their "foreign food" and a man was backed for taking his "racist son" out of his will.