'The View's Abby Huntsman Slams BuzzFeed's Michael Cohen Report, Says Media Will 'Help Trump get Re-Elected'
If President Donald Trump manages to be re-elected in 2020, The View's Abby Huntsman would likely place blame on the media.
The View's panel of co-hosts explored several topics in Tuesday's episode, including the Covington Catholic High School students who were accused of harassing Native American activists participating in the Indigenous Peoples March on Saturday. However, Huntsman had some choice words for the media after they were quick to cite BuzzFeed's report on Trump's former attorney Michael Cohen.
On Thursday, BuzzFeed News reported that Trump instructed Cohen to lie to Congress about how there was an arrangement in place for a Trump Tower to be developed in Moscow, Russia—which goes against what Trump had initially said about not having business plans with Russia. Huntsman noted how BuzzFeed's report, which they claimed was "accurate" on CNN's Reliable Sources, contained information from anonymous sources. With this in mind, she claimed reports of this caliber will only push for Trump to win next year's presidential election.
"Let me say one thing…The media, they don't understand, but they're actually going to help Trump get re-elected," Huntsman, 32, said. "If these are the stories they're putting out—two unnamed sources and everyone runs with this, this is the greatest gift the Trump Administration could ask for. I think the media has got to be very careful."
Joy Behar, for her part, suggested Huntsman shouldn't jump to conclusions about the media's role in encouraging a Trump presidency. "In two weeks, Michael Cohen is going to be testifying. Let's see what he has to say before we say that the media is helping," she said.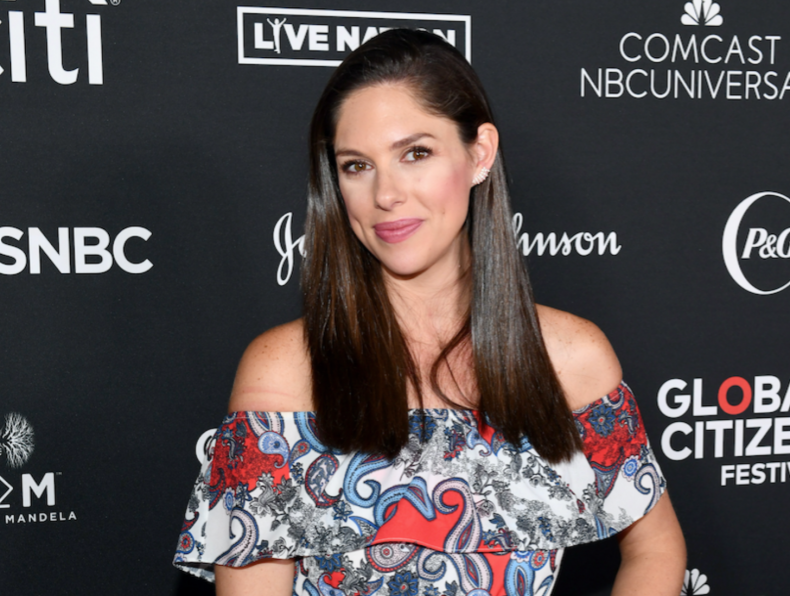 Meghan McCain backed the sentiment expressed by Huntsman by interjecting with a point on how the media has proven to help Trump.
"When there's a sparkly object, the media's always bouncing up because it's the narrative you want and not actually the narrative we exist in," McCain explained. "I will say, I conceded. I was part of it with the Native American-Covington story on Twitter. But we all have to do a better job...When you're writing a story that says that basically on Friday, if you believe the media, Trump's getting impeached and it's done now. Now we're coming in here on Tuesday and it's not different. It helps Trump."
Huntsman isn't the first to suggest the media is to blame for causing a Trump presidency. In 2017, The Apprentice alum's Democratic opponent Hillary Clinton made the same argument within her book What Happened.
"Many in the political media don't want to hear about how these things happened and how these things tipped the election in the final days," Clinton, 71, wrote. "They say their beef is that I'm not taking responsibility for my mistakes—but I have and I do again throughout this book."
"Their real problem is they can't bear to face their own role in helping elect Trump, from providing him free airtime to giving my emails three times more coverage than all the issues affecting people's lives combined," she added.
'The View's Abby Huntsman Slams BuzzFeed's Michael Cohen Report, Says Media Will 'Help Trump get Re-Elected' | Culture