'The View's' Abby Huntsman Says Tucker Carlson's Comments on Pay Equality Are 'Different' From the Man She Knew
The View's discussion took an awkward turn Thursday when the co-hosts began to dissect Fox News personality Tucker Carlson's controversial comments on gender pay disparities due to Abby Huntsman, who was surprised her former colleague would make such a statement.
Hunstman, 32, used to work alongside Carlson, 49, on Fox & Friends before joining her panel of female co-hosts on The View. On Wednesday's episode of Tucker Carlson Tonight on Fox News, Carlson suggested men suffer when women earn higher pay.
"Male wages declined. Manufacturing, a male-dominated industry all but disappeared over the course of a generation. All that remained in many places were the schools and the hospitals, and both of them are traditional employers of women," he said. "In many areas, women suddenly made more than men."
Carlson continued, "Study after study has shown that when men make less than women, women generally don't want to marry them. Over big populations, this causes a drop in marriage, a spike in out-of-wedlock births and all the familiar disasters that inevitably follow. More drug and alcohol abuse, higher incarceration rates, fewer families formed in the next generation."
Whoopi Goldberg brought this moment to her fellow co-worker's attention on Thursday. Before the group fully evaluated Carlson's comments, Hunstman interjected. She said she'd "be thrilled" to earn more money than husband Jeffrey Bruce Livingston, who works as a principal at the global investment firm KKR & Co. Inc. However, she managed to defend Carlson to a degree.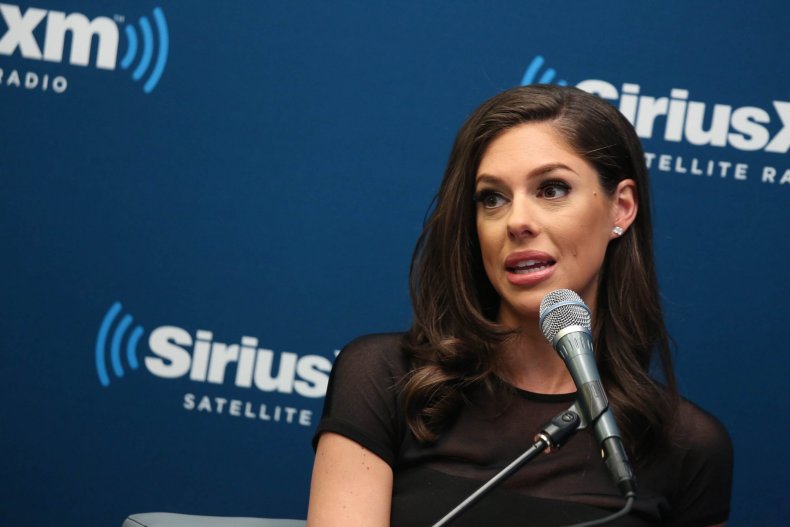 "I anchored a show with Tucker. I sat at a table just like I do with you ladies," she began, "This is so different than the Tucker that I know. Anyone that's worked closely with him—he was so supportive of my career and wanted me to succeed."
"He's also a big proponent of marriage and families, that is probably the biggest thing for him, but he was always great to anyone he worked with, people of different backgrounds, immigrants. He loved helping them out. So if you know Tucker personally, you would say he has a heart of gold," she added.
Joy Behar proved to disagree with Huntsman's sentiment due to the message Carlson promoted on his show Wednesday, saying: "I don't see what good that is when he's promoting this bad stuff to millions of people."
Meghan McCain noted how all of Carlson's messages were "confusing." She noticed how he tended to suggest both men and women are to blame in some shape or form. Despite this, McCain backed up Huntsman's earlier comments.
"All the messages are confusing and I didn't follow this clip at all," she said. "But I will say that it was a pleasure working with Tucker Carlson on my behalf as well."
Carlson has addressed his thoughts on the gender pay gap before. In 2014, he suggested during a Fox New panel "the losers in the Obama economy have been men." He then continued to argue women earn more than men "if you factor in the time that women take off voluntarily to raise children."