The View's panel of co-hosts have disagreed on many matters over the years, but one topic they can agree on is the current state of President Donald Trump's 20-day government shutdown. Meghan McCain, in particular, grew angry as she called government leaders "garbage" on Thursday.
The partial closure came about after Trump's demand for $5.7 billion to build a wall along a small section of the border between the United States and Mexico. McCain joined co-hosts Whoopi Goldberg, Joy Behar, Sunny Hostin and Abby Huntsman to discuss the matter. While they each shared their frustration with the government's actions, McCain opened up the discussion by slamming government leaders—both Democrats and Republicans—for not coming together.
"I actually had anxiety last night. I was in bed watching some of this and I was like, 'What if this never ends?' But there is a hypothetical situation that we spend the last parts of this administration with our government completely shut down," she began, "All of our leaders, all of them are garbage. I think everyone's garbage right now. Meat to the table. I came and grew up with a father whose best friend was Ted Kennedy and they used to fight and they would pass bills together...They would get things done."
"I don't know what has happened or transpired. All of you go to work. Trump, Nancy Pelosi, I know we disagree on things, but part of politics is coming to the table and finding things we agree on, and, for God's sake, do it because I can't handle much more of this," she concluded.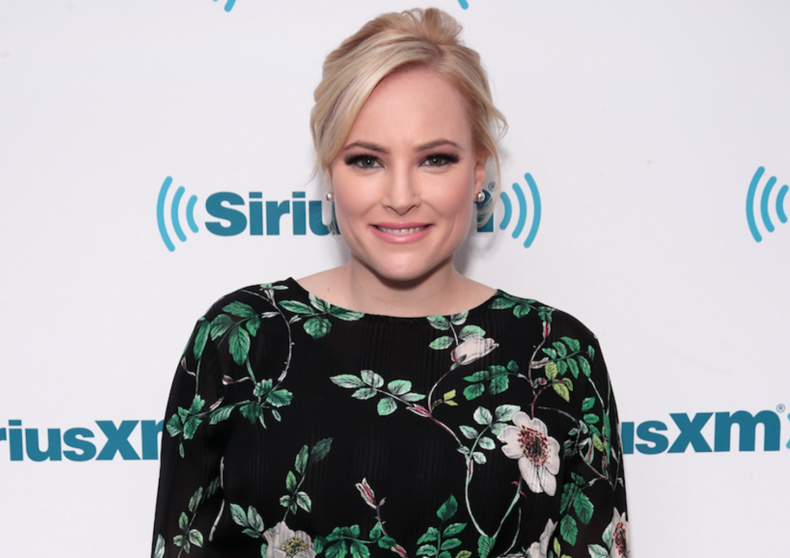 The conversation shifted highlighting the problems Trump's partial shutdown has caused federal workers, who are often living paycheck to paycheck and will be forced to find alternative ways to fund their lives. Hostin, who was once a federal worker, suggested Trump likely doesn't "know how that feels" as they "don't make a lot of money." Behar then chimed in to say being a federal worker is "a middle-class job."
"You know what's really sad though? Who wants to work for government today? These are the most important jobs that we have," Huntsman said. "Some of these folks are TSA, by the way—some of the most important roles that we have. FDA as well. Romaine lettuce just had E. coli just a few months ago."
She continued, "So if you're TSA, you're still working. You're not getting paid. You get paid barely anything, anyway. They're now saying people are either not coming to work and some people are just quitting their job, which is so sad because TSA actually protect us going through the airport."
On Tuesday, Trump gave a televised address on the state of the government shutdown. He expressed his view that immigration is a crisis that must be solved with draconian measures. Experts from both sides of the political debate have suggested that such rhetoric is an appeal to the nationalist instincts of his supporters, and many along the border have said that the wall would be both expensive and futile.
"This barrier is absolutely critical to border security," he said, contradicting the broadly held views. "It's also what our professionals at the border want and need. This is just common sense. The border wall would very quickly pay for itself. The cost of illegal drugs exceeds $500 billion a year. Vastly more than the $5.7 billion we have requested from Congress," he said, making a tacit and unprovable claim that the wall would stop drug trafficking -- a vast and complex problem that has causes far beyond America's southern border.
The View airs weekdays at 11:00 a.m. ET on ABC.