'The View's' Meghan McCain Calls Michael Cohen a 'Jackass,' Gets Annoyed When Producer Admonishes Her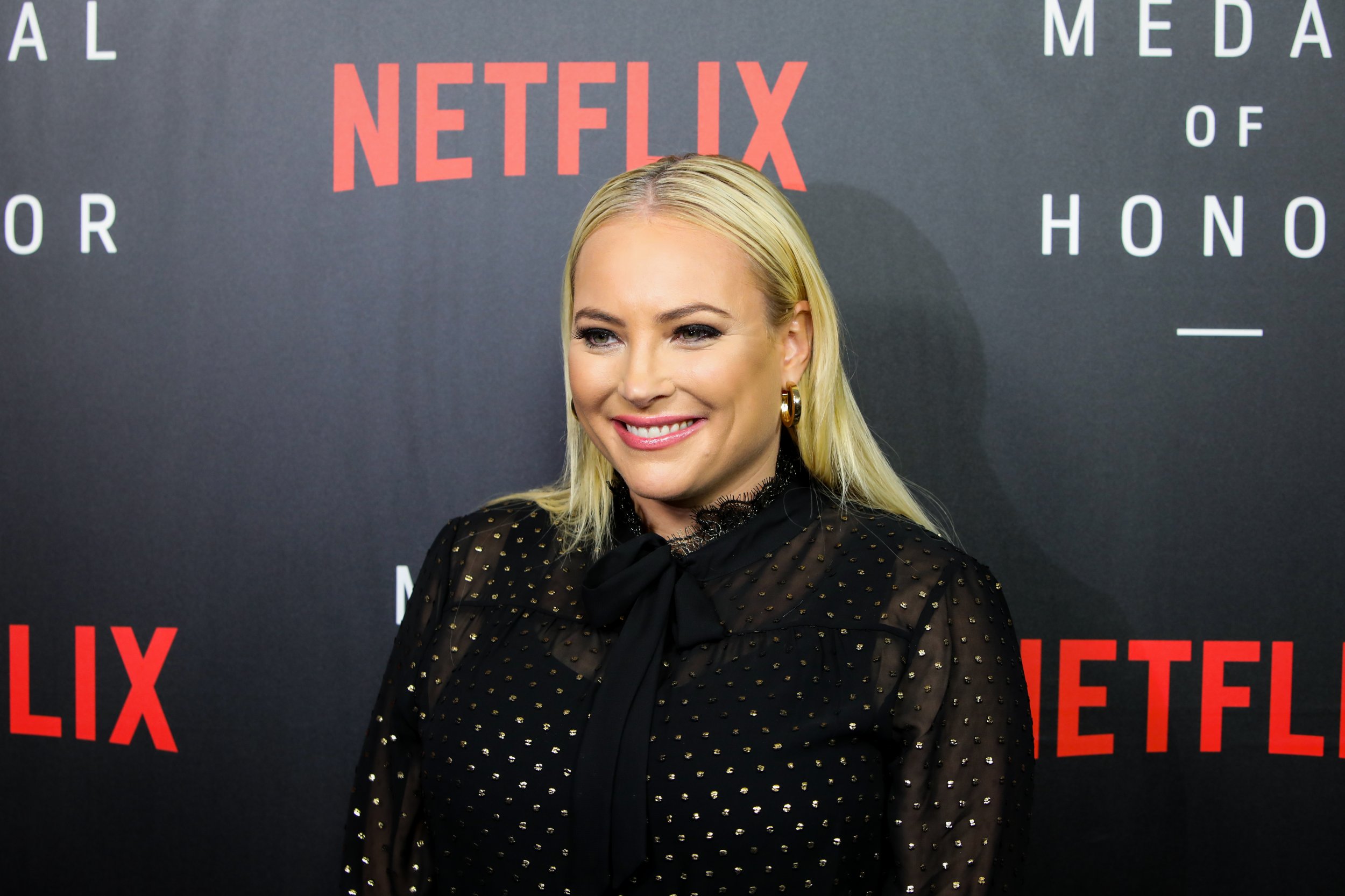 Profanity is allowed on television to a degree but when it comes to The View, "jackass" is a term that's forbidden. This was discovered after co-host Meghan McCain got scolded by a producer for uttering such a word.
During Friday's episode of The View, the panel of co-hosts began to discuss how Michael Cohen's scheduled to publicly testify before Congress on February 7. McCain, therefore, shared her thoughts on him and the matter at hand. In doing so, she called President Donald Trump's former private attorney a "jackass."
"I honestly think Michael Cohen was a jackass from day one," McCain, 34, said. "And I continue to think he's a jackass. So I don't know what he could probably say to change that."
In response, Friday co-host Ana Navarro began to use the word "jackass" when referencing Cohen as well. "But here's the thing though. He's Donald Trump's jackass. He was Donald Trump's jackass for over a decade," she said.
Before Navarro could continue to expand on her point, McCain interrupted her to explain how a producer had informed her through her earpiece that they weren't allowed to use the term "jackass" live on-air.
"Sorry, apparently you're not allowed to say that, Ana," she said. "I just got it in my in my earpiece. Sorry—sorry I can't say that, but the audience is in agreement with us that that guy seems shady."
"I'm sorry, don't censor us on what we're allowed to say about a guy like Michael Cohen, who's about to rot in jail," she added.
In August, Cohen pleaded guilty in regards to multiple charges, including tax fraud. This was part of a charge from the office of special counsel Robert Mueller, who is currently investigating Russia's possible interference with the 2016 presidential election that resulted in Trump's win over Democratic candidate Hillary Clinton. Cohen's expected to spend three years in prison.
According to a statement obtained by CNN, Cohen will testify "in furtherance of my commitment to cooperate and provide the American people with answers." Cohen's statement continued, "I look forward to having the privilege of being afforded a platform with which to give a full and credible account of the events which have transpired."
Prosecutors said Trump approved of Cohen's payout schemes, but the president begged to differ. In fact, Trump tweeted that he never asked his ex-attorney to engage in illegal activity.
"I never directed Michael Cohen to break the law," he tweeted on December 13. "He was a lawyer and he is supposed to know the law. It is called 'advice of counsel,' and a lawyer has great liability if a mistake is made. That is why they get paid. Despite that many campaign finance lawyers have strongly stated that I did nothing wrong with respect to campaign finance laws, if they even apply, because this was not campaign finance."
Trump continued, "Cohen was guilty on many charges unrelated to me, but he plead to two campaign charges which were not criminal and of which he probably was not. guilty even on a civil basis. Those charges were just agreed to by him in order to embarrass the president and get a much reduced prison sentence, which he did-including the fact that his family was temporarily let off the hook."