'The View's' Joy Behar Slams Meghan McCain For Making College Admissions Scandal About Herself
The View co-hosts Meghan McCain and Joy Behar had a heated exchange on Wednesday while discussing the college admissions bribery scandal, which led to the arrest of "ringleader" William Singer. Actresses Lori Loughlin and Felicity Huffman were two of the dozens of people indicted the day before.
McCain started out by slamming Mossimo Giannulli, Loughlin's husband, because he "talked crap" about Arizona State University (ASU)—a school that houses the McCain Institute for International Leadership, which is inspired by late Senator John McCain and aims to promote and advance leadership.
"Maybe it isn't as good from some people, Hollywood elites's perspective, as Harvard and Yale. But ASU has a president, Michael Crowe, an incredible president, has been doing incredible things for a long time," McCain, 34, said. "I'm very proud to have my family's name attached to ASU. It's an incredible, incredible, incredible college, and Aunt Becky's husband, whoever the hell you are—I had no idea who you were until yesterday—sorry, your kid probably wouldn't have been good enough to get in."
Behar brought the conversation back to legacy admissions. She aimed to point out how the concept of legacy admissions is "racist in nature" as it aimed to hurt non-white students.
"It started in the 20s to keep upwardly mobile immigrants who have started pushing for admission to release schools and I think that that is a very, very bad system," she said. "Why should your kid get in because you got in?"
McCain shifted the conversation back to her family by highlighting her familiy's legacy within military academies. "My family goes back generations at the Naval Academy and that's service to your country. So I would push back on that part of it because my grandfather, great-grandfather, my brothers, they all served their country," he said.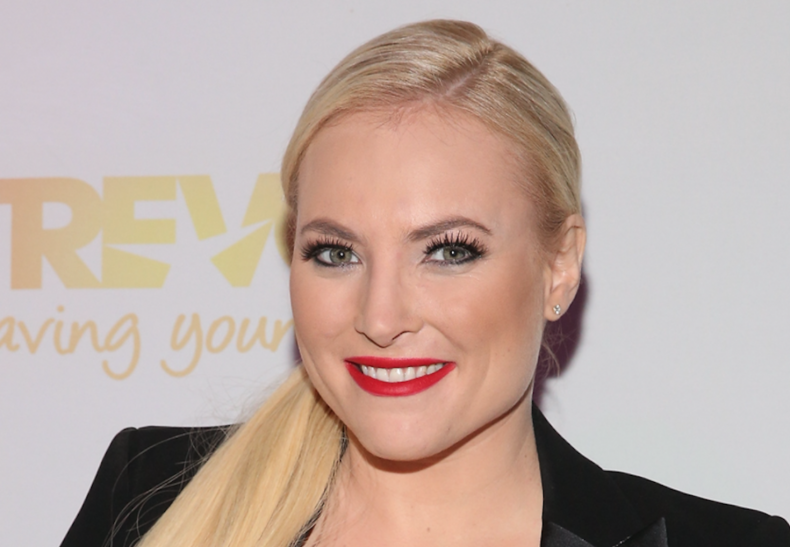 Behar then argued students shouldn't be accepted into universities if they're not qualified, but McCain countered by claiming her family members "did have the grades." Behar, still unamused, shut down McCain for continuing to highlight her family's legacy rather than discuss the controversial history with legacy admissions.
"I'm not talking about your family," Behar said. "I'm talking about the policy of where legacy admissions came from. It was to keep non-white people and Jews, probably, out of colleges."
McCain chimed in once more, adding: "You said legacy. I'm very proud of my family's legacy at the Naval Academy."
Co-host Sunny Hostin was bothered most by the "fraud" aspect of the scandal. Some people were accused of paying others to take standardized tests on the child's behalf or doctoring photos to make it seem as if the student a star athlete. Behar then argued how children who come from families who do this will likely get "kicked out" from ivy league schools like Harvard University or Princeton University after six months.
Loughlin, 54, and Huffman, 56, are among 50 others being charged for their alleged participation in the college admissions scam.
Huffman's husband, Shameless actor William H. Macy, was not charged for the scheme.