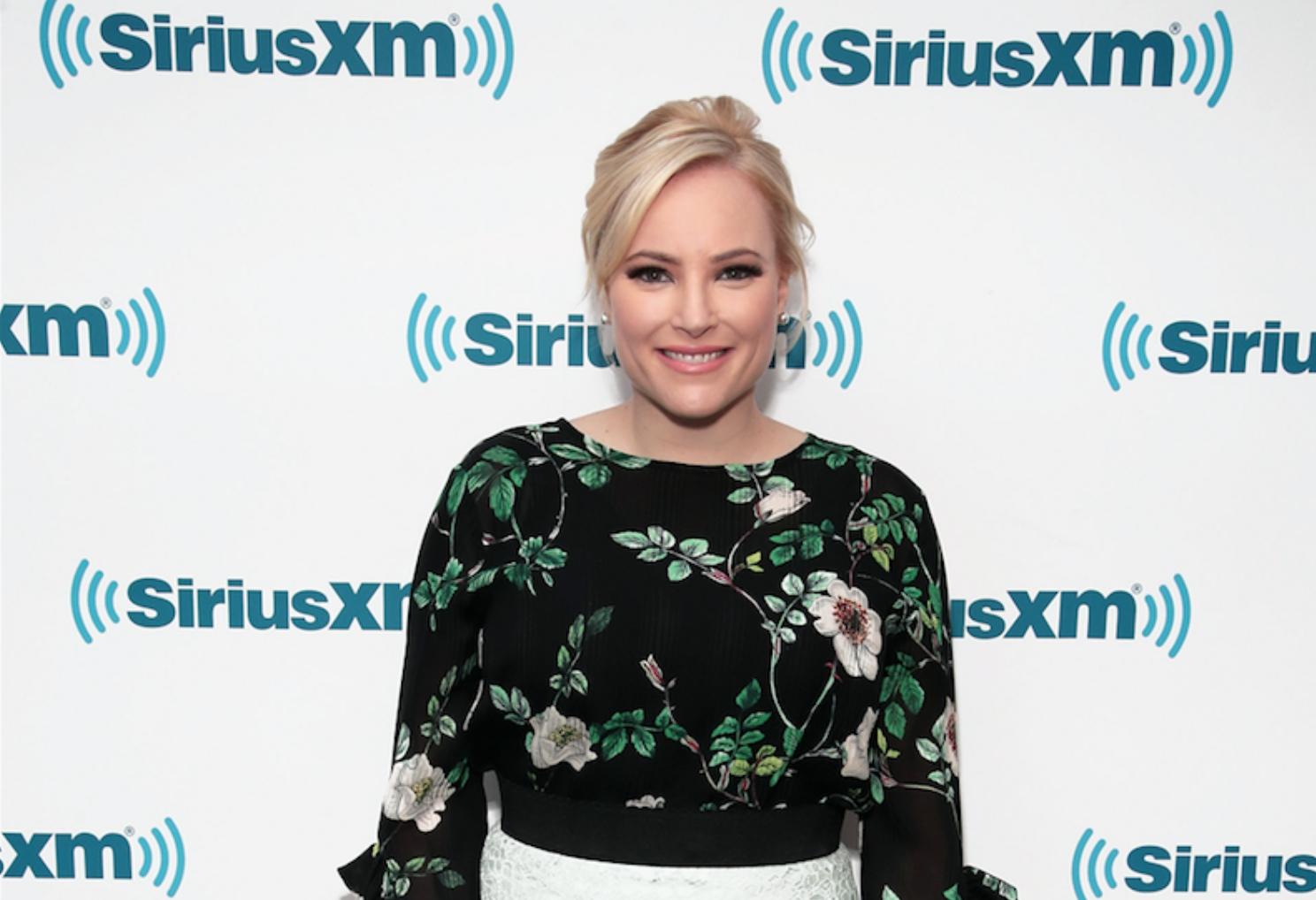 The View's Meghan McCain has had a change of heart regarding her former stance on boys from Kentucky's Covington Catholic High School, who went viral after video surfaced of them seemingly harassing Native Americans at the Indigenous Peoples March. As she addressed how rushed to judge the minors's behavior, she also said the whole incident "depressed" her.
MAGA hat-wearing Covington students had visited the Washington D.C. area on Saturday to attend the March for Life rally, but video of their presence at the Indigenous Peoples March went viral. The teens were depicted seemingly attacking a Native American man, named Nathan Phillips. McCain subsequently accused the students of "bigotry" via Twitter.
"I am absolutely disgusted by the mass of students disrespectful and vile treatment towards Nathan and Native Americans in general," McCain, 34, wrote in a since-deleted tweet. "Bigotry is bigotry, is bigotry, is bigotry. It should ALWAYS be recognized and condemned! Those students could learn a thing about respect from him."
McCain, however, retracted her initial statement during Tuesday's episode of The View as more information on the situation surfaced. She said she jumped to conclusions too quickly.
"Over the weekend, I was one of those people that instantly reacted on Twitter. My first and foremost lesson of all this is wait 24 hours when something is going viral before I respond to it," McCain said. "I'm from Arizona. There are 22 Native American tribes in Arizona. My father was their longest-serving member on the Senate Committee of Indian Affairs. I grew up with a deep respect for Native Americans for a lot of different reasons."
"When I saw [the footage] and I found out that Nathan Phillips, who is the Native American man, was a veteran, it was like my worst nightmare come to life. It looks like if the children, the high schoolers, were being very aggressive with him. I immediately said they should be called out. Bigotry is bigotry is bigotry," she added.
McCain then explained how she learned there were "other angles" to the story and the story being depicted in the media wasn't exactly "right." With this in mind, she regretted speaking so strongly against the children.
"I immediately felt horrible that I had been part of demonizing the children," she began, "There's a lot of things in this that I don't agree with. I don't think anyone should be doing the chop or when a Native American is banging their drum, I don't think anyone should be singing along if you're not a Native American...These are kids. I hope their lives aren't ruined over this.
McCain continued, "...I don't, at this point, know if there's any coming back from how divided we are. It just made me depressed literally all weekend."
Before discussing the Covington students's behavior on The View, McCain issued an apology for having "reacted too quickly." She shared a story written by her friend, Reason's Editor Robby Soave, about the matter as well. "[I] apologize for being part of a media pile on," she wrote.
While McCain was apologetic for her initial stance, her fellow The View co-host Sunny Hostin could beg to differ. She condemned the children's behavior while also citing the chaperones as blame.
"As a practicing Catholic, I just kept on coming back to the same point. Where were the chaperones? Where were the adults? I thought it was such a teachable moment for everyone there," Hostin said. "These were kids...I kept on thinking, you got kids coming from Kentucky. They don't know D.C. You've got the Black Israelites really taunting them, They should have been taught, 'What would Jesus do?' That's what Catholics are taught."