'The View's' Meghan McCain Says Government Shutdown's 'Affecting My Emotional State'
The co-hosts of The View discussed on Wednesday the partial government shutdown, with Meghan McCain stating that the situation has begun to affect her overall "emotional state."
The panel dissected multiple topics, from the Fyre Festival documentaries to whether workplaces can cause employees to gain weight, but the conversation peaked when it came to the shutdown, which has left 800,000 Americans either furloughed or working without pay. News stories across the nation have documented how many federal employees are struggling to feed their families, pay rent and cover other necessities.
Sunny Hostin pointed out that the shutdown's cost to the American economy will be roughly $6 billion if the government does not reopen by the end of the week, which is "the cost of the wall he's proposing." President Donald Trump has refused to sign any spending legislation that does not include $5.7 billion in funding for a wall on the U.S.-Mexico border.
McCain then brought up trading funding for the wall for protections for young immigrants in the Deferred Action for Childhood Arrivals program.
"Trading DACA for the initial funding of the wall—both sides can score points on this.... I don't understand why we're walking away from this negotiation," she said. "It would extend DACA's three-year protections against deportation. $700,000 to cover DACA. This seems fine to me."
Whoopi Goldberg said "Republicans did not walk away" from the DACA deal, but it was Trump who did. "Republicans went in with the Democrats," Goldberg said.
McCain responded by explaining how the news about the government shutdown has affected her overall being.
"He's not [the] emperor of America. There's different branches of government. Honestly, I'm actually depressed," McCain said. "I'm actually, like, emotionally depressed over this. It's affecting my emotional state, and I think it is [for] a lot of Americans. I just never thought we'd be here, as strange as that sounds."
She continued, "I actually never thought we would be 30-something days in where 41,000 active duty military people wouldn't be getting their paychecks, 2,000 civilians considered essential personnel, people protecting us from terrorism, aren't getting a paycheck. This is absolutely garbage."
The partial shutdown began on December 22 and stretched into its 33rd day Wednesday. The Senate is expected to vote on competing proposals to reopen the government on Thursday, but neither is expected pass a 60-vote threshold.
House Democrats announced Wednesday that they may be willing to meet the president's demands for $5.7 billion in border security funding—as long as the government reopens first and the money does not go to build a wall.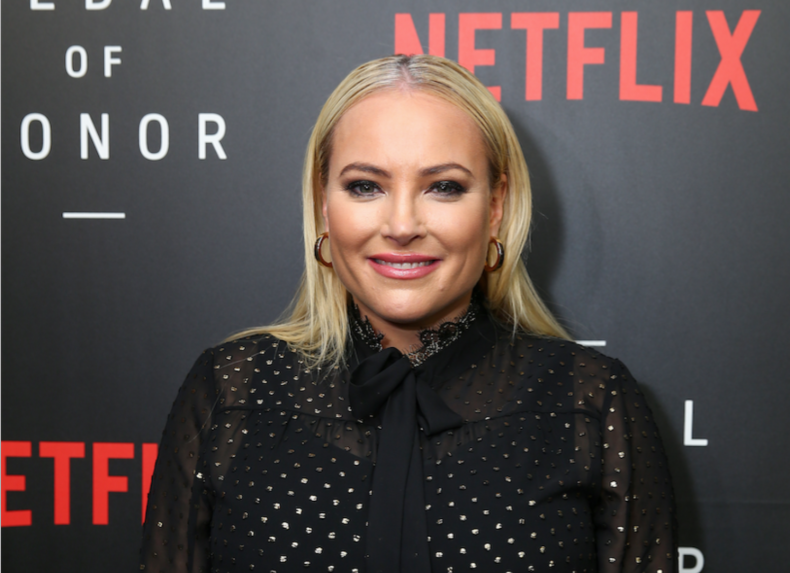 'The View's' Meghan McCain Says Government Shutdown's 'Affecting My Emotional State' | Culture