Meghan McCain Slams 'The View' Audience For Applauding Harsh John Kelly Criticism From Sunny Hostin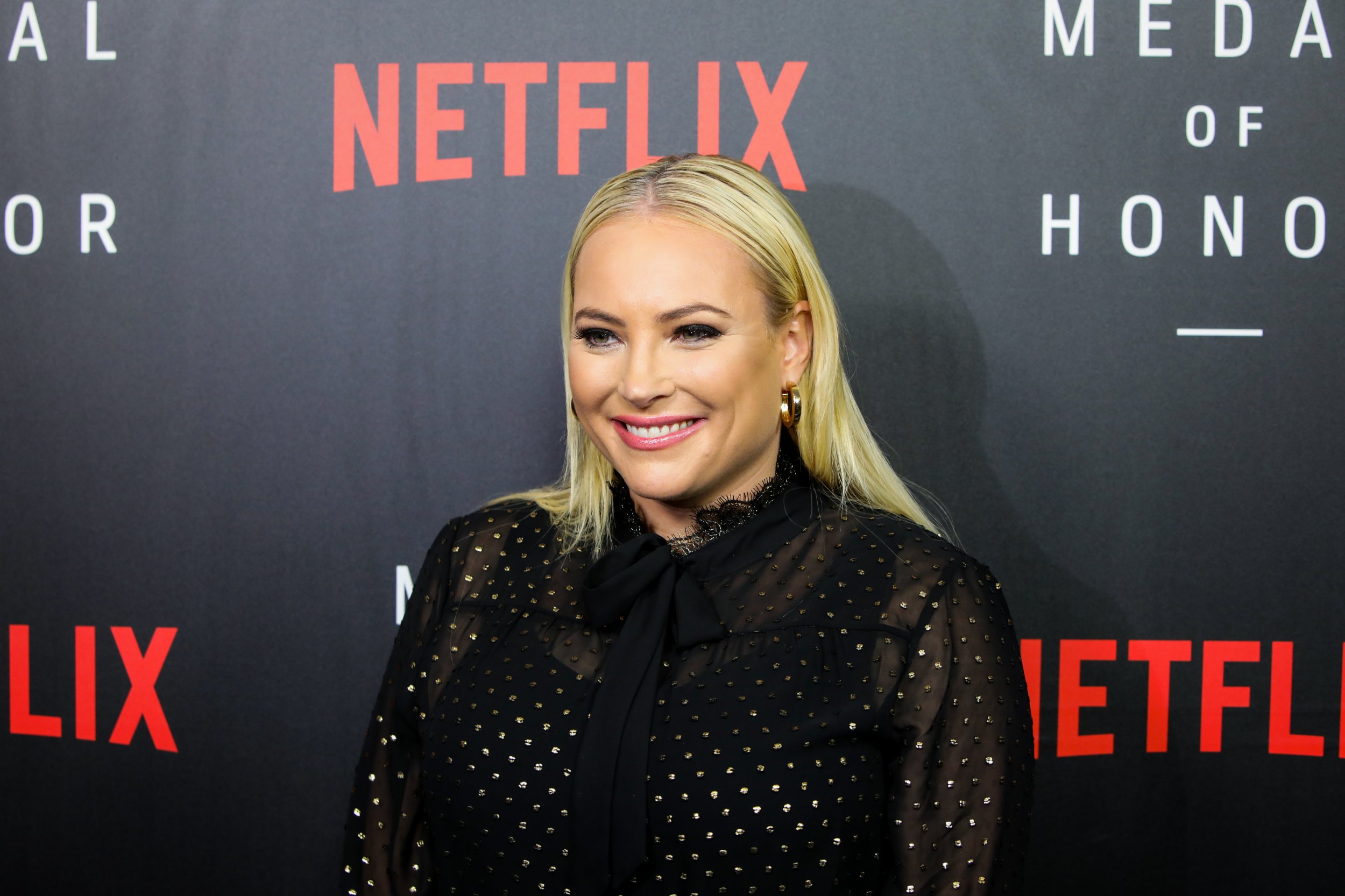 The View's Meghan McCain wasn't amused by the studio audience's decision to applaud her co-host Sunny Hostin's harsh words for soon-to-be-former White House Chief of Staff John Kelly. McCain condemned the audience for the way the audience chose to "interpret" Kelly and his work.
On The View Tuesday, the panel of co-hosts discussed Kelly's departure from the White House after President Donald Trump announced over the weekend how the staffer would depart the role. Hostin, in turn, argued how Kelly's legacy has been "tarnished" through his association with Trump.
"I know when John Kelly was appointed, I'm thinking he's this four-star marine general. He will be the adult in the room," Hostin said. "But it's clear that they clashed and Trump did not listen to him. And honestly, he came in with this wonderful reputation and I think the administration actually tarnished that reputation."
Hostin continued by highlighting some of his not-so-good moments, adding: "When he disparaged Congresswoman Frederica Wilson, lied about her and refused to apologize, I thought that didn't look good on his reputation. He endorsed the controversial and short-lived policy of separating children from their immigrant parents in an effort to deter a legal course...He said the civil war was due to a lack of compromise."
Hostin, in closing her argument, said she would most remember him for his faults upon exiting the White House and not the legacy he entered the role with. However, she suggested the moment she would "especially" never forget how he disparaged Wilson.
Hostin's remarks garnered a wave of applause from audience members. McCain, however, was appalled by their reaction. She expressed how she thought it was "weird" for the studio audience to disregard Kelly's accomplishments despite his faults.
"I just think it's weird to be clapping," McCain said. "Whatever you think about his politics, he lost his son in combat for freedom, and clapping in that way, again, your call: Everyone can interpret him differently."
"I do think there are some things that precede politics and I think service, and being in the military, and losing a son and being part of a Gold Star family is one of those things...Everyone can do whatever they want. I'm saying, for me, it makes me uncomfortable. I also want to say that Trump's turnover rate, yes, is high—62 percent," she concluded.
McCain comes from a family with a deep military background. Her late father, John McCain, served in the military from 1958 to 1981. The former U.S. Senator's father and grandfather served as admirals in the United States Navy as well.