'The View's' Meghan McCain Slams Co-Hosts for Seemingly Labeling Republicans as Racist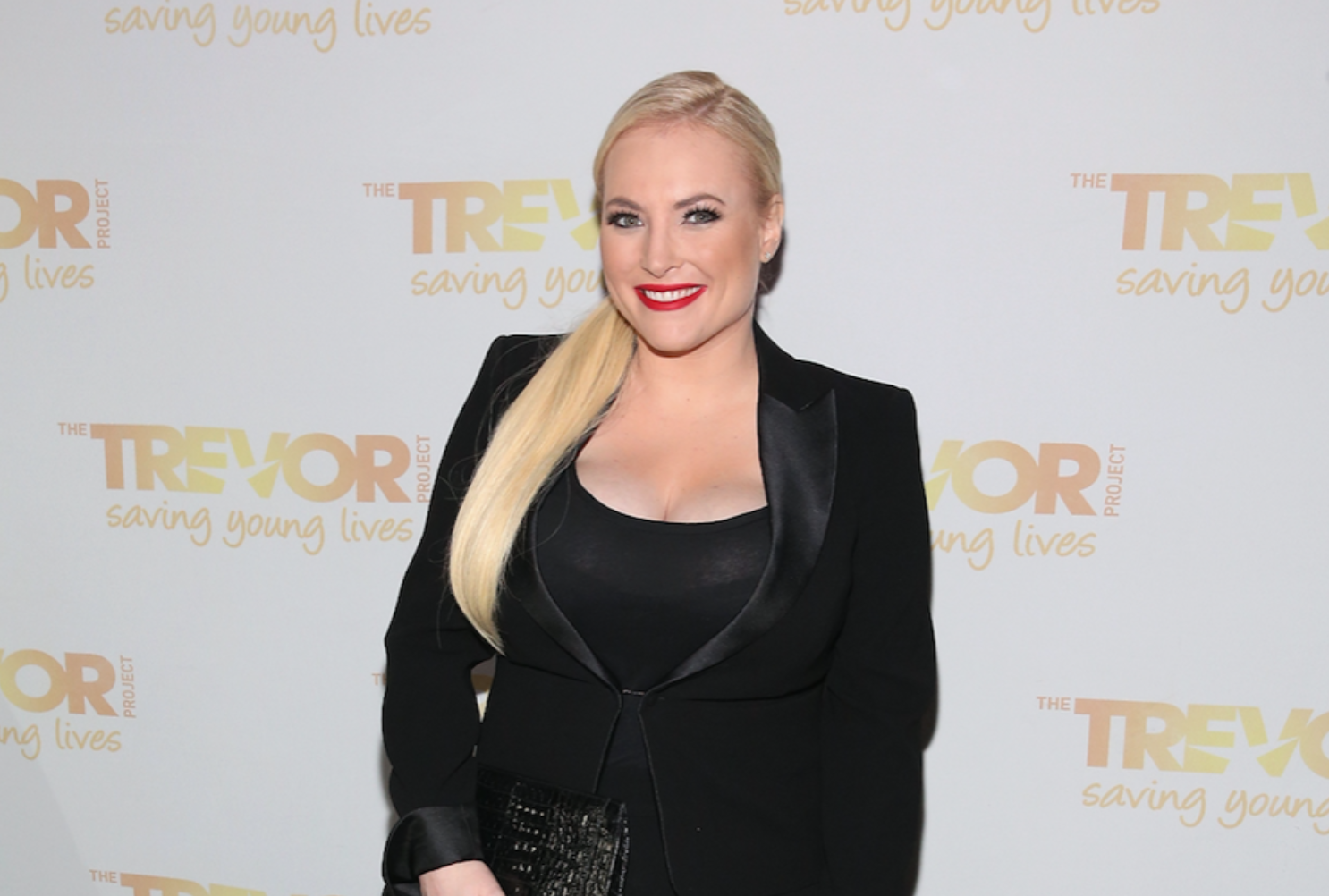 The View's Meghan McCain had a lot to say when it comes to the racist connotation associated with the Republican Party on Tuesday. As the political commentator discussed racist comments made by Rep. Steve King (R-IA) with several of her liberal-leaning colleagues, she argued that this wasn't a sentiment shared by all Republicans.
King, 69, was pulled from his congressional committee assignments on Monday. This announcement followed controversial comments King made to The New York Times on Thursday about language regarding the white supremacy being unacceptable.
"White nationalist, white supremacist, Western civilization—how did that language become offensive?" the conservative politician said. "Why did I sit in classes teaching me about the merits of our history and our civilization?"
The View's panel of co-hosts tackled King's remarks, but what was resulted was a heated exchange that led McCain to clash with her co-workers.
"Republicans now, with this, could make such a significant statement by forcing [King] to resign. But will Republicans now step up to the plate with Donald Trump?" Sunny Hostin said. "He has been using, I think, the border wall as sort of this dog whistle for racism. The government is still shut down. And I think it's all about 'Let's not let all these brown people in.'"
Abby Huntsman chimed in to explain how there's "42 percent of this country that supports the wall." She then questioned whether all advocates for the wall are racist. "I don't think so. I think [it's] a lot of people that believe in security," Huntsman said.
"Is Donald Trump racist?" Hostin asked Huntsman, which led co-host Joy Behar to reply with "duh." Huntsman then suggested it wasn't fair to paint a "broad stroke about a wall and that being racist." In light of this, McCain interjected her own opinions on the matter.
"I think this is the problem with identity politics in this country," the 34-year-old began, "When you broad stroke everyone—all black people think one thing, all Hispanics think one thing, all Republicans think one thing—that's how we got ourselves into this mess and I'm one of the people who would like to help pull ourselves out of it."
McCain continued, "I think I've made myself quite clear [on] how I feel about President Trump, how I feel about the America that was always great before he came to it. I think I have made myself explicitly clear on this show and other places. So please don't paint me just because I'm for border security, that I somehow am racist in some way or another because I don't think that's fair. I'm against the wall. With that being said, I'm for strong border security."
McCain, Hostin, Behar and Huntsman continued to bicker on the topic simultaneously. Whoopi Goldberg, therefore, had to get them to halt further discussion "because everybody's talking at the same time." However, she allowed Behar to make a "tiny comment" on the matter hand. As Behar suggested there's "always racist people," McCain was unamused.
"I am John McCain's daughter," she shouted as she slammed her hand on the table. "I am not someone who sits here and is OK with racism!"
The View airs weekdays at 11:00 a.m. ET on ABC.