If there's one thing Sunny Hostin is known for, it's her special ability to express her unique point-of-view. As a former federal prosecutor, co-host of ABC's The View and in her new Investigation Discovery show Truth About Murder with Sunny Hostin, she isn't afraid of holding back. But her desire to speak truth to power started with a violent crime close to home at a young age.
"I saw a tremendous amount of violence, unfortunately, when I was a little girl," Hostin told Newsweek on a recent visit to Newsweek Conversations. "It culminated when I was about 7 with seeing my uncle stabbed in front of me. And I remember thinking, 'I don't want to live this way.'"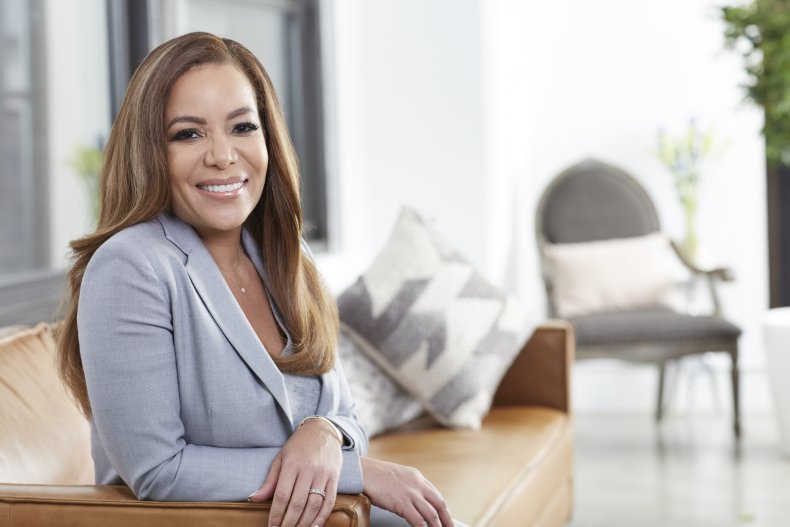 It was this moment that started Hostin on a path towards justice. Now she's turning her experience as a federal prosecutor—one who never lost a case—into finding justice and closure for victims of crime on Truth About Murder with Sunny Hostin.
"I wanted to shine a light on the victims," Hostin said, describing her intentions to make the show victim-centric rather than criminal-centric, as is often the case in the true-crime genre. "I would like to focus on the single mom. I want to focus on people of color. I want to focus on the LGBTQ+ community."
By focusing on these marginalized communities, Hostin is staying true to her humble roots.
"You have to stay true to who you are, be authentic, and only do exactly what you are comfortable doing," Hostin said when asked if she had any advice for young women who come from a similar background to her own.
Truth About Murder with Sunny Hostin airs Tuesdays on Investigation Discovery.