Whoopi Goldberg of 'The View' Slams Lucy Flores for Delayed Allegation Against Biden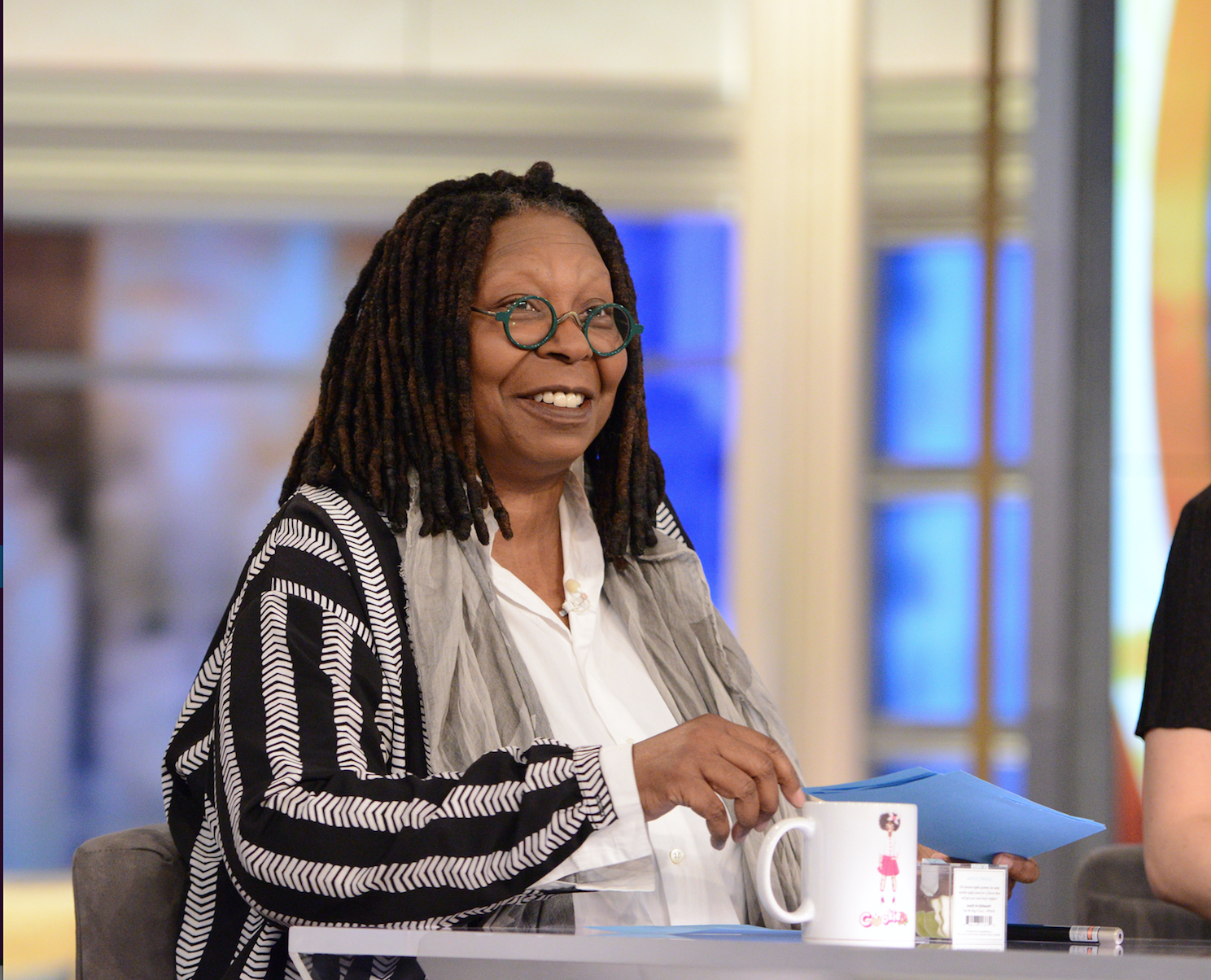 Whoopi Goldberg slammed former Nevada state Assemblywoman Lucy Flores on The View on Tuesday for her delayed allegation against former Vice President Joe Biden.
Flores, 39, accused Biden, 76, on Friday of causing her to feel "uneasy" and "gross" after he approached her from behind to "plant a slow kiss" on the back of her head at 2014 campaign event. The politician, because of this, said she would not throw her support behind Biden if he secured the Democratic nomination for the 2020 election.
Goldberg, 63, opened the discussion into Flores's account Tuesday as she argued Flores was likely not "violated" by Biden. She noted the Biden is "a hands-on kind of guy."
"She said she felt violated and I have to take her for her word, but it would've been nice if she had turned to him and said: 'You know what J, I don't really like this. Please don't do this. Or 'Mr. Vice President, I'm not really comfortable with this,'" she said. "Something, because he's standing right there."
Co-host Joy Behar chimed in to suggest that it's "hard to say to somebody who is sniffing your hair" that they should stop. Goldberg countered that "it's not."
Meghan McCain reiterated that Flores "does not claim that this is a #MeToo moment" and that people discussing the matter should be "very clear on that" aspect of it. "I think some people are interpreting it that way," McCain added.
"But that's the point. That's the point, is to get people to think about it like that," Goldberg said, interrupting McCain and Behar. "It does not rise to any of those things."
Abby Huntsman questioned Flores's motive in sharing her apparent account. "Is it simply to let people know I was uncomfortable, which you could have done in private? Or is it because you maybe want someone else to win and you want him to have doubts about actually announcing for president?" she said.
Biden issued a statement to NBC News on Sunday about Flores's allegation. He denied behaving inappropriately toward Flores and referred to his actions at the campaign rally as simply "expressions of affection."
"In my many years on the campaign trail and in public life, I have offered countless handshakes, hugs, expressions of affection, support and comfort," said Biden. "And not once—never—did I believe I acted inappropriately. If it is suggested I did so, I will listen respectfully. But it was never my intention. I may not recall these moments the same way, and I may be surprised at what I hear."