Vigilante Superhero Who Vowed to 'Hunt' Arkansas Serial Killer Goes Viral
A masked vigilante superhero who has vowed to find an Arkansas serial killer has now accidentally gone viral on TikTok.
ShadowVision patrols North Little Rock in Arkansas in his own time, wearing bulletproof chest and back plates, shoulder pads, a steel helmet, fanged arm cuffs, two steel sais on his thighs and two katanas on his back.
The identity behind the amateur superhero isn't known, but according to the Arkansas Times, he came to Little Rock eight years ago from Scotland, and now switches between patrolling the area alone and teaming up with other local vigilantes.
A TikTok video shared four days ago, which can be seen here, has catapulted him to fame outside of just North Little Rock, with the footage gaining over 300,000 likes. In the clip, the TikTok user showed various images and posts of ShadowVision vowing to protect the city from the serial killer which has been at large since August 2020.
"I can't with this stupid city," she wrote, adding footage she took of him strolling the streets, taken from the inside a restaurant.
In May, ShadowVision sent out a warning message to the serial killer, via Facebook. "I know that the serial stabber is keeping an eye on my page here," he wrote. "So this is a threat to you: when I find you, I will show you what I do to serial killers. I am hunting you right now."
Four stabbings, three of which resulted in deaths, in the past year have reportedly been connected by police to a "Little Rock Slasher" after they all took place in the early hours of the morning in the same area.
Only one image of the suspect has been released, and his only description, according to the Arkansas Times, is that he's a possible Black male on foot, but ShadowVision told the paper that won't stop him from finding him.
"All I can say is, he can either turn himself in or I will hunt him," he said.
ShadowVision has alleged in the past to have interjected in armed robberies and "exterminated" two serial killers, but such claims have yet to be verified by anyone but him.
It's exactly this apparent amateurishness that has caught the attention of TikTok.
"Someone's using a very serious situation to live out their childhood fantasy," wrote one user.
"I know it seems cheesy but my mans is out there trying to protect y'all, I love him," commented another.
"I want to know who the man behind the mask is," wrote a TikTok viewer.
The TikTok user who shared the original video claimed her friends had actually met ShadowVision, and described him as "sweet" and "really nice."
Newsweek contacted ShadowVision and Little Rock Police for comment.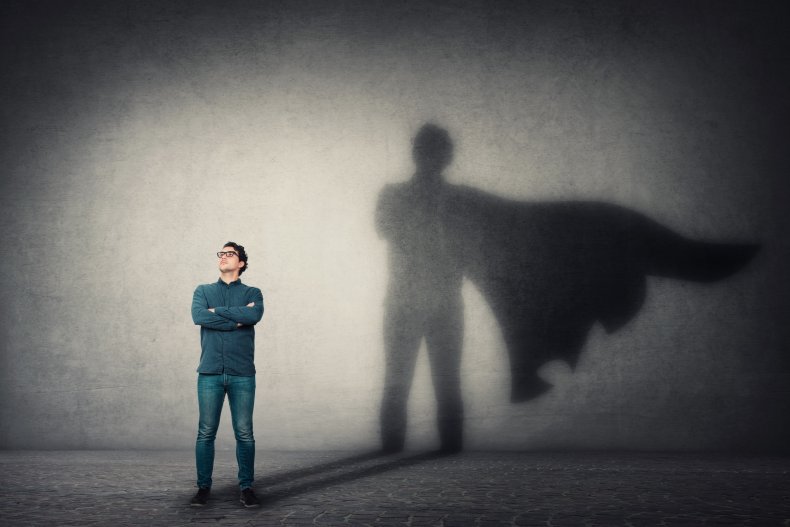 Update 7/9/21, 5:38 a.m. ET: This article was updated with the TikTok video removed, at request of its creator.