Millions of Dollars of Viking Treasure That Could Rewrite History Stolen, Metal Detectorists Convicted
Two metal detectorists have been charged for theft and concealment after failing to turn in a Viking treasure trove worth $3 to 4 million dollars, or possibly more, that experts say has the potential to rewrite history.
Instead of reporting their discovery to authorities, as is the custom in the U.K. under the Treasure Act (1996), George Powell, 38, and Layton Davies, 51, spoke to dealers to determine the value of the 1,100-year-old hoard.
The trove contained gold jewelry, silver ingots and a collection of extremely rare—and potentially history-changing—"two emperor" coins.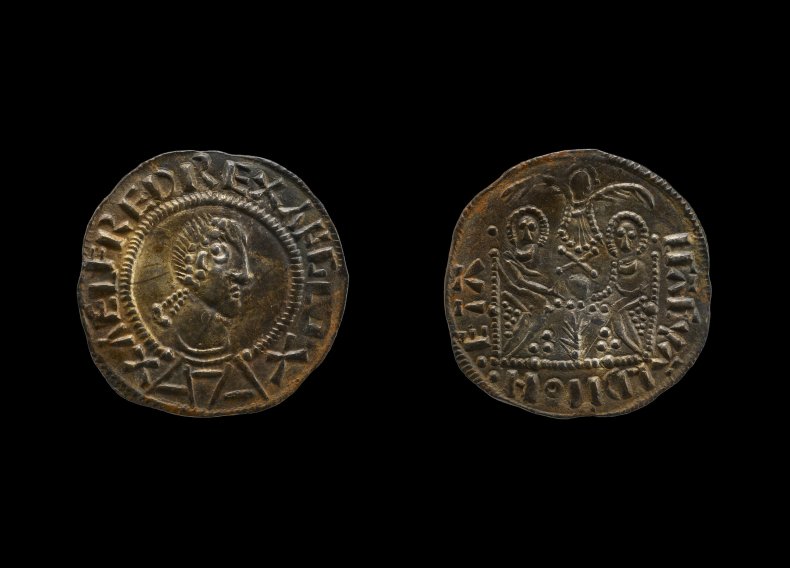 The court heard the men met with an antiques dealer called Simon Wicks and a coin dealer called Paul Wells shortly after discovering the goods on private land near Leominster in Herefordshire, in the western part of central England, in June 2015.
Powell and Davies were accused of attempting to sell the treasure off in batches for profit—despite U.K. law requiring anyone who finds gold and silver objects (and collections of coins from the same find) 300 years or older to report their discovery to a local coroner within 14 days. The rule applies to goods found in England, Wales and Northern Ireland.
According to media reports, Powell and Davies denied the charges and claimed any discussions about a collection of 300 Anglo Saxon coins were simply a rumor. However, police were able to recover damning photos previously deleted from Davies' phone confirming this was not the case.
All four men were convicted on concealment charges. Powell and Davies were also found guilty of theft and Wicks, Powell and Davies were convicted of conspiracy to convert stolen property into cash.
"It's absolutely critical that we protect our heritage, our history, and we bring offenders to justice who are looking to profit from something that is owned by the community," said Amanda Blakeman, West Mercia Police's deputy chief constable, reports the BBC.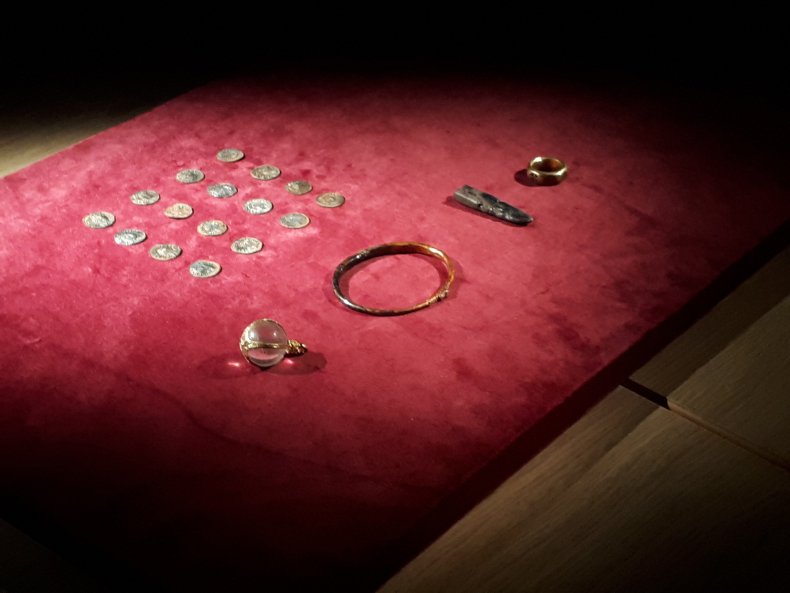 Why is the Viking treasure trove so important?
The discovery could be worth up to $15.4 million (£12 million) but it is not just economically significant—it could have huge historical importance, too.
The hoard contained an impressive assortment of gold jewelry, silver ingots and a crystal pendant that dates back to a time between the fifth and ninth centuries. But the most significant find is the 300 or so collection coins, of which only 31 have been recovered.
The coins date to a time around 879 CE when England was a conglomerate of different kingdoms—including the neighboring kingdoms of Wessex, ruled by the famous Alfred the Great, and Mercia, ruled by the less-famous Ceolwulf II, respectively.
The latter has largely been written out of history or dismissed as a puppet of the invading Vikings, including by historians in Alfred's own court just years after the hoard was buried. However, the coins depict the two kings together, indicating an alliance between the two kingdoms—at least, for a time—that was previously unknown to historians.
While most of the objects appear to be Anglo-Saxon in origin, experts believe it was buried by a Viking during a series of raids known to have taken place in the area at that time.
Speaking of Powell and Davies, Gareth Williams, an Anglo-Saxon and the Viking specialist at the British Museum in London, told the Guardian: "These men would be rich by now if they had done things by the book."
"They have chosen not to and in doing so have destroyed an important part of our history. It's difficult to feel any sympathy for them at all; they have been greedy and selfish and the nation is the loser," said Williams.
Powell has been sentenced to 10 years, Davies to 8.5 years and Wicks for 5 years.