'Vikings' Season 5 Recap: What Happened in the Last Season?
Vikings is coming to an end with Season 6, with the final 20 episodes starting to air on History in the U.S. on December 4, and coming internationally to Amazon Prime Video the following day.
In the new season, Bjorn (Alexander Ludwig) is king of Kattegat, while Ivar (Alex Høgh Andersen) finds himself in the hands of a fellow brutal dictator. This is somewhat of a reversal from the events of Season 5, where Ivar himself was the violent dictator of Kattegat.
This comes after the midseason finale of Vikings Season 5, which saw Ivar conquer the region, and then the Season 5 finale, which saw Bjorn manage to conquer Kattegat, while Ivar went into hiding after his people refused to support him.
However, Kattegat was not the only territory in play across Season 5 of Vikings. In England, for example, by the second part of the season, Alfred (Ferdia Walsh-Peelo) was named King of Wessex, leaving his brother Aethelred (Darren Cahill) seething with jealousy. In Iceland, meanwhile, Floki's (Gustaf Skarsgard) mission to create a utopia in the country met failure after failure as his settlers succumbed to illnesses, betrayals and suicides.
Floki's mission is ultimately deemed a failure, and in Season 6 he is presumed dead after heading into a cave to commune with the gods and gets buried alive in volcanic ash.
Aethelred, meanwhile, starts a conspiracy against his brother, who also has King Harald (Peter Franzen) to worry about as he tries to expand his territory into Wessex. In the battle between Harald and Alfred, the former is defeated, though Alfred loses his key ally, the Bishop Heahmund (Jonathan Rhys-Meyers). However, Aetherlred's brotherly feeling for Alfred trumps his desire for the crown, and he saves the king's life in this battle.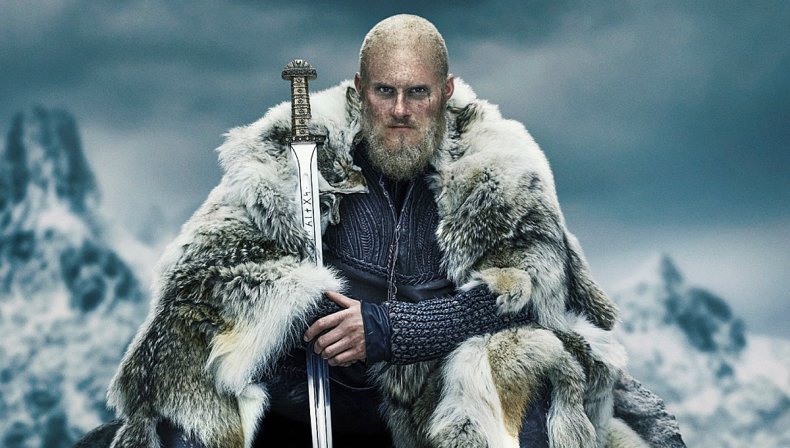 In the fight, former Kattegat ruler Lagertha (Katheryn Winnick) also goes missing. Later in the season we find the former great warrior ill and driven slightly mad by her experiences, though she is back in the game in Season 6 after being nursed back to health. At the end of Season 5, we saw her join her son Bjorn in Kattegat.
However, if Lagertha is in Kattegat with Ubbe (Patrick Smith), then that means she has left the farming community in East Anglia she was given in return for her efforts in fighting Harald. What happens to this community without its leaders is one of the questions Vikings may choose to answer.
Another character whose fate seems uncertain going into Season 6 is Harald, who got an arrow in the chest in the season finale, after saving his rival in love Bjorn in the battle. While Harald may have survived the battle, one character who will not be returning is Ivar's wife Freydis, who Ivar strangled to death after the baby she promised him was born deformed.