'Vikings' Season 6 Streaming: How to Watch the Final Season Online
December 4 sees History Channel air the first part of the final season of Vikings, Season 6. Amazon Prime Video and Hulu have previous episodes of the series streaming now for those who want a recap of the show before the two-hour finale airs at 9 p.m. ET.
Those who want to watch Vikings Season 6 online in the U.S., however, will be able to do so on the History Channel website, which is expected to release the episode shortly after it airs on cable. The 10 episodes of part one of Vikings Season 6 will all first air on the History website and app, and will not be available on other streaming services until all 10 episodes have aired on TV.
The History app is available to download on all major devices, including iOS and Android devices as well as Roku, Amazon Fire TV and Chromecast.
Outside on the U.S., episodes of Vikings are released on Amazon Prime Video. Each instalment will be released on the streaming service the day after they first air on History, meaning international fans can watch the series on Thursday mornings.
The Amazon Prime Video release date for Vikings Season 6 in the U.S. has not been revealed, but the previous set of episodes came to the streamer in April 2019, and the latest 10 episodes are expected to follow suit. Hulu is also expected to get part one of Vikings Season 6 in Spring 2020.
U.S. fans who want to catch up with the first five seasons (or new viewers who want to see what all the fuss is about) can watch the first five seasons in their entirety now on Hulu and Amazon Prime Video, while History still has Season 5 streaming on its website.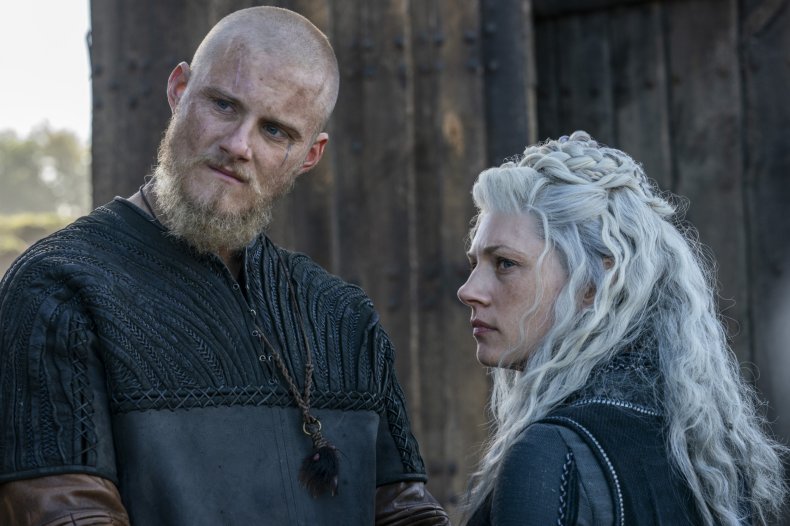 However, users can only watch Vikings on the History site by signing in using their cable package. However, the channel does occasionally make episodes of the show available to watch for free for all visitors of the site, so it is worth keeping an eye on the site.
Fans of the show without cable will either have to wait until next year or watch the show live on Wednesday night using an online live TV subscription service like FuboTV, Sling TV or Hulu with Live TV.
For those who want to download episodes of the show onto a device of choice, the History app does not currently offer this service, but international users of Amazon Prime Video are able to download Vikings Season 6 episodes for offline viewing.
Vikings Season 6 airs Wednesdays at 9 p.m. on History