Trump's 'Twin' Viktor Orban Accused of Starving Asylum Seekers and Fueling 'Hatred' by Human Rights Commissioner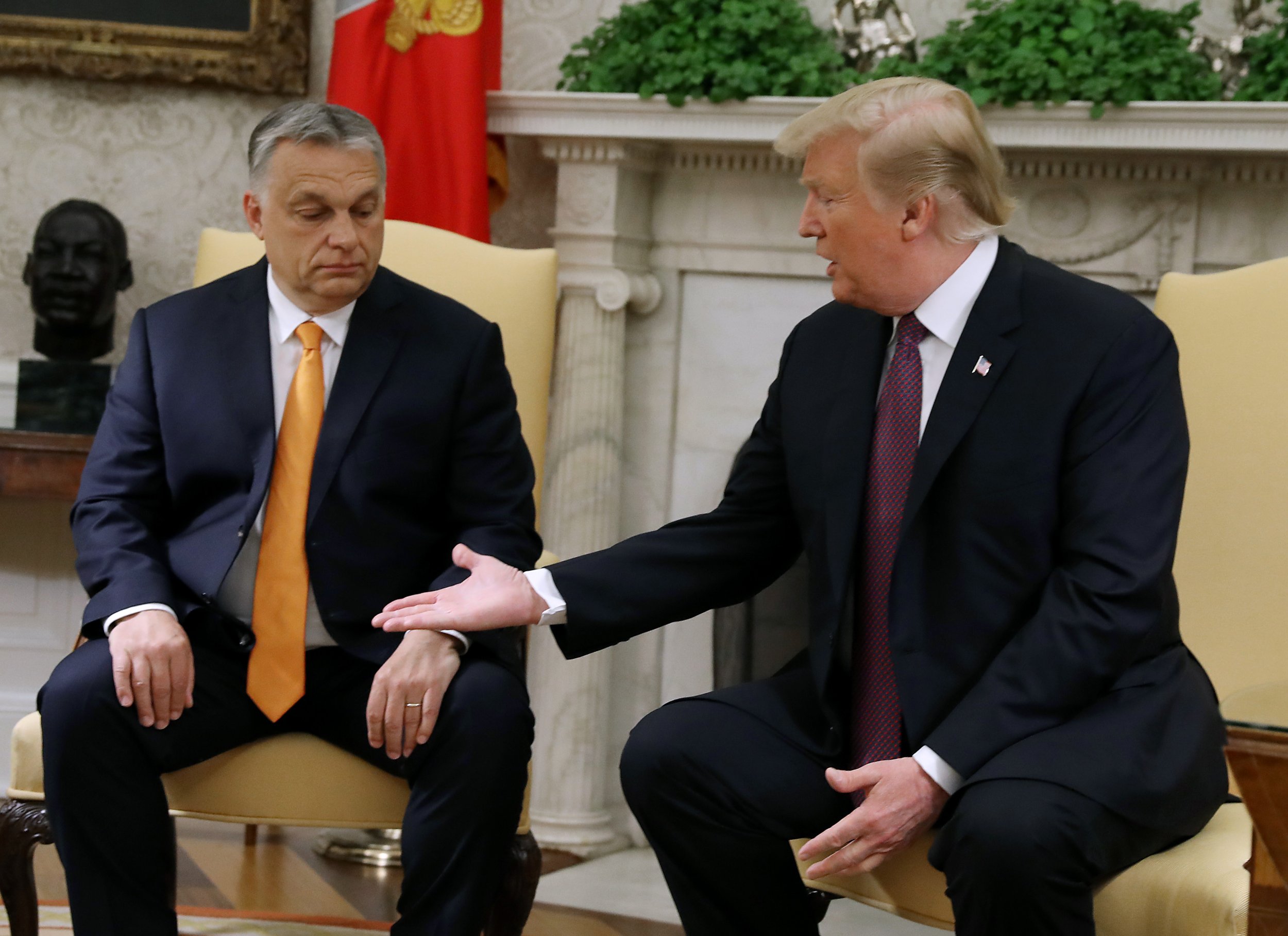 Human rights advocates have again accused Hungary of withholding food from asylum seekers to pressure them to give up their asylum claims.
In a new report released Tuesday, the Council of Europe's Human Rights Commissioner Dunja Mijatović condemned Hungary, noting the country's human rights abuses must be addressed urgently.
"Human rights violations in Hungary have a negative effect on the whole protection system and the rule of law," Mijatović wrote. "They must be addressed as a matter of urgency."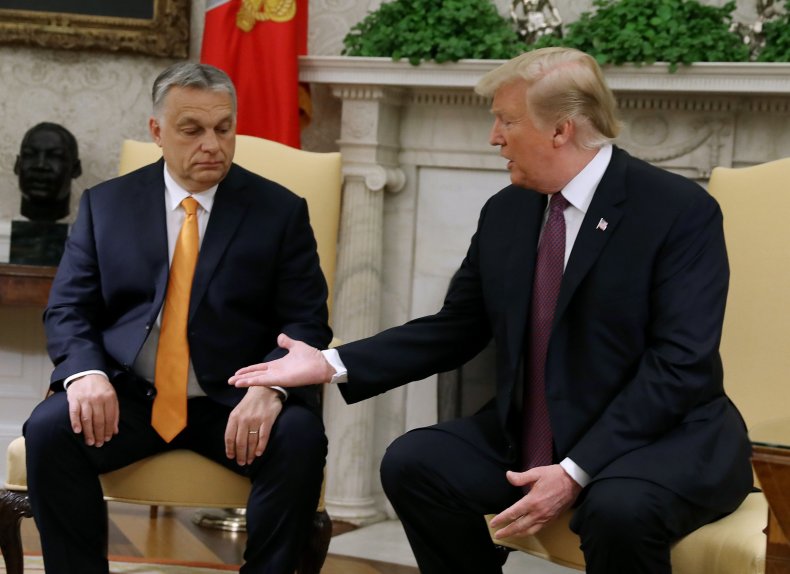 Orban's anti-immigration stance is "fueling xenophobic attitudes, fear and hatred among the population," she added.
Previously, human rights groups noted detained asylum seekers in Hungary had been denied food and that breastfeeding women, who had received provisions, had been ordered not to share meals with extended family members. The Hungarian Helsinki Committee, a human rights group, filed an emergency appeal to the European Court of Human Rights about the issue in 2018.
"The government has stooped to a new inhumane low by refusing food to people in their custody, apparently reveling in breaching human rights law, including its obligations as a European Union member," Lydia Gall, Eastern E.U. and Balkans researcher at Human Rights Watch, said in a statement at the time. "This disregard for people's wellbeing smacks of a cynical move to force people to give up their asylum claims and leave Hungary."
Hungary has erected holding facilities on its southern border with Serbia in order to keep Muslim migrants fleeing conflict in the Middle East from entering the country. And most recently, rights groups raised the alarm that families of asylum seekers were being pressured to leave Hungary before their claims were processed.
"Their case highlights our deep concerns about what is happening in Hungary, where asylum-seekers are rejected not on the merits of their claim, but because under Hungary's legislation, their claims are automatically considered inadmissible," Filippo Grandi, the U.N. High Commissioner for Refugees, said in a statement about these cases on May 8.
Days later, President Donald Trump invited Hungarian Prime Minister Viktor Orban to the White House and publicly praised his record on immigration.
"Viktor Orban has done a tremendous job in so many different ways. He's highly respected, respected all over Europe. Probably like me, a little bit controversial, but that's OK. That's OK. You've done a good job. And you've kept your country safe," Trump said to Orban in front of reporters during the joint press conference.
Reports later claimed that Trump had described Orban as his "twin."