Village in India Mandates Use of Umbrellas to Maintain Social Distance
Over the weekend, the Thanneermukkom village in the Alappuzha district of Kerala, India, made it mandatory for residents to carry an umbrella when stepping outside, as an effort to curb the spread of the novel coronavirus.
The Break the Chain Umbrella project was introduced by Kerala Finance Minister Thomas Isaac, to help Alappuzha residents practice social distancing. The local government in the village, the Thanneermukkom grama panchayat, will distribute at least 10,000 umbrellas to its residents, according to The Hindu.
"To enforce physical distancing, Thaneermukkom GP in Alappuzha, mandates that everyone hold umbrella when they go out of houses. Two opened umbrellas, not touching each other, will ensure minimum distance of one meter from one another. Umbrellas distributed at subsidized rate," Isaac wrote in a recent tweet showing a picture of the village's residents holding umbrellas.
While speaking to the Indian news agency IANS, the president of the local government, P.S. Jyothis, noted how Isaac's umbrella initiative can help enforce social distancing.
"He [Isaac] often gives us lots of ideas and his idea to use an umbrella to ensure that the one-meter norm is adhered to, came as a blessing in disguise. In our council itself, the Kudumbasree (women empowerment program) unit manufactures umbrellas," Jyothis told IANS, according to Netindian.in. "The resolution to this effect has been passed and people are being given umbrellas."
As Isaac notes in his tweet, the umbrellas will be given to residents at a subsidized rate, and according to The Hindu, the people that cannot afford to purchase an umbrella will be given one through sponsorship. The Hindu also reported that the local government will also supply its residents with masks.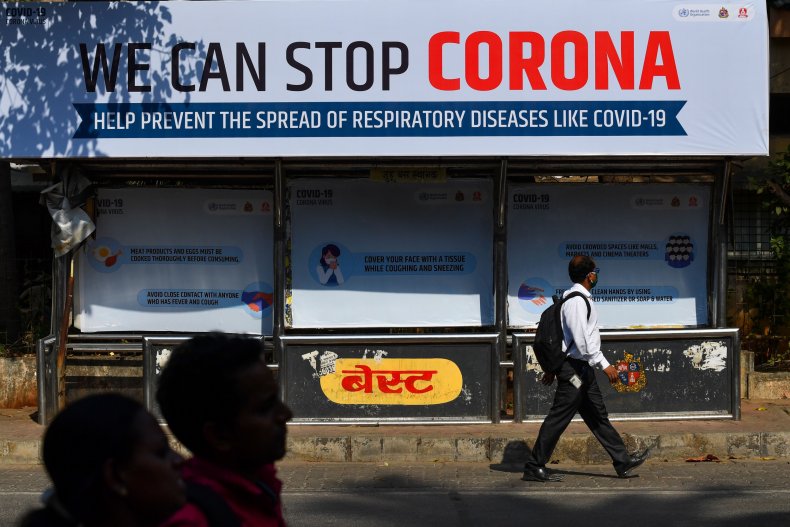 In a tweet posted by All India Radio News, Thanneermukkom residents can be seen receiving their umbrellas while also wearing protective face masks.
"#SocialDistancing using umbrellas. #Kerala: The Thanneermukkom grama panchayat in Alappuzha has come up with a novel idea of using umbrellas to ensure social distancing, an effective protective measure against #COVID19Pandemic," the news agency wrote.
The new coronavirus, which causes the respiratory disease COVID-19, originated in Wuhan, China, but has continued to spread throughout the world, infecting over 3.1 million people globally as well as causing at least 218,564 deaths, according to a tracker provided by Johns Hopkins University.
In India, there are currently over 31,000 confirmed cases and at least 1,008 deaths, while the Ministry of Health and Family Welfare in India reports that there are at least 486 confirmed cases in Kerala.