Village Voice Staffers Walk Out for Better Pay and Better Coffee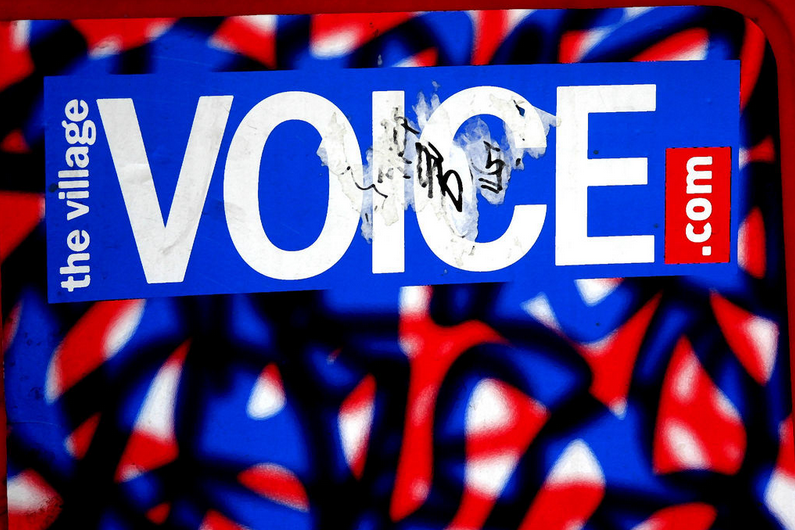 Employees of The Village Voice, New York's ailing 60-year-old alt-weekly, staged a walk-out Monday afternoon in pursuit of better pay, better working conditions, and—yes—better coffee.
In a press release, members of the Village Voice Bargaining Unit explain that the Voice's union, UAW Local 2110, negotiates a new contract with managers every three years. This time, proposals from management include only menial salary raises and far more robust spikes in health care costs. The proposals would also slash familiy time in half, decrease severance payments for senior emoloyees (if there any left after last year's "bloodbath" layoffs), and make firing employees any without probationary period easier. Oh, but there's more:
Management is also trying to gut several health and safety provisions from our contract, calling them "obsolete." And they want to eliminate the small supplemental payment for the position of Affirmative Action & Diversity Coordinator, the staff member tasked with making sure that we're a diverse and inclusive workplace. Instead, they would generously allow that person to do the work for free. (At first, they tried to scrap the position altogether, but have grudgingly conceded that perhaps that one isn't quite "obsolete" just yet.)
There have also been office scuffles over union materials. "Earlier in the week, we put up flyers and pro-union messages in the conference room," the union members add. "Management illegally removed them and complained that we had 'defaced' that room, which seems like a strong word. The conference room is now kept locked."
Scenes from the walk-out splashed onto Twitter:
Even before this current round of negotiations, The Village Voice has been dogged by heavy lay-offs in recent years, pushing out even veteran writers like gossip columnist Michael Musto and theater critic Michael Feingold. Last May, the top two editors abruptly left after being asked to lay off or cut work for five more employees.
We've reached out to Voice Media Group, which owns the Voice and ten other alt-weeklies, for comment and will update if we hear back.