Villagers Surround and Crush Tiger to Death With Tractor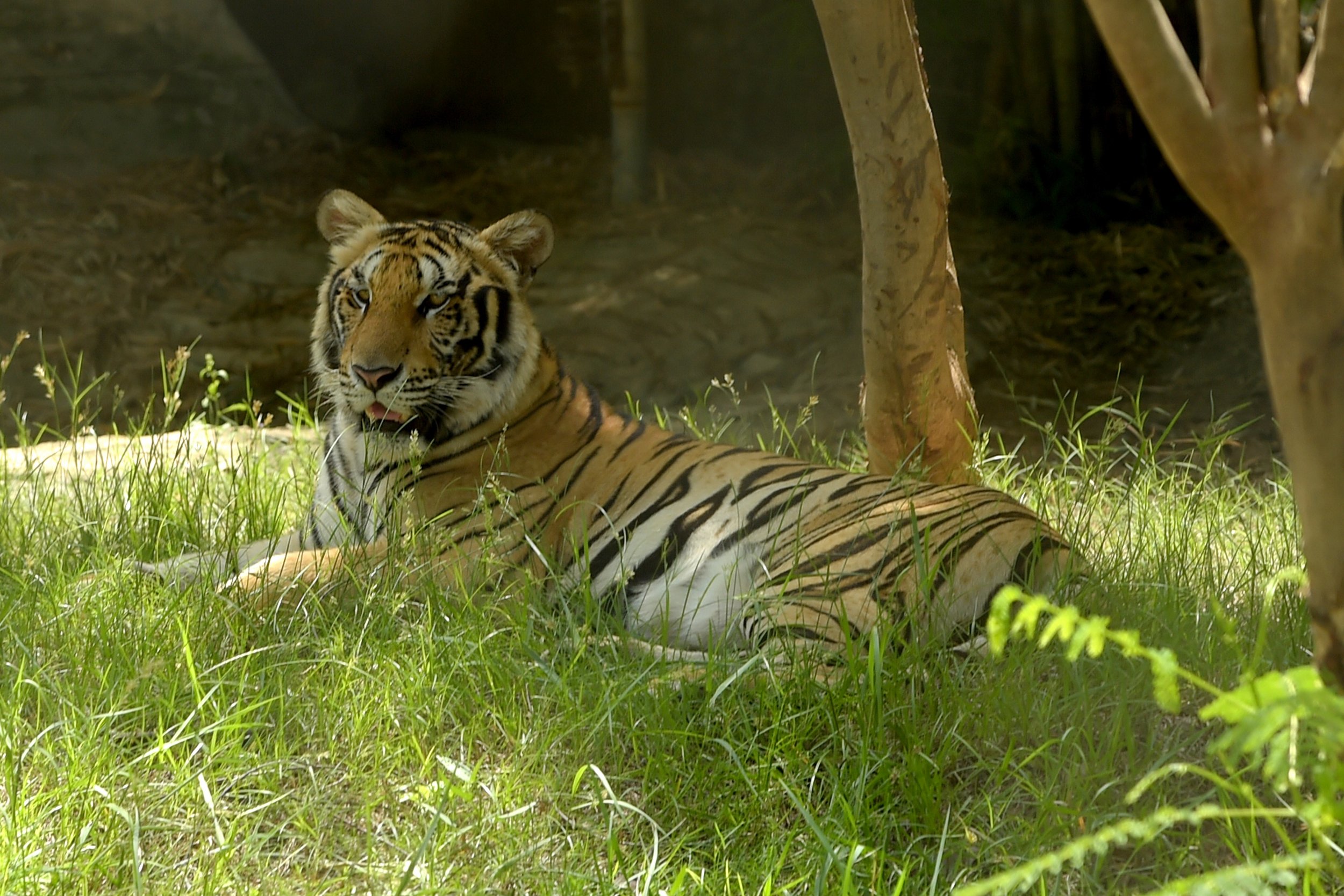 Villagers in India have hunted down and killed a tiger believed to have been responsible for the death of at least one person.
The female tiger was cornered close to a village in the Dudhwa Tiger Reserve in Lakhimpur Khiri, around 155 miles southeast of the city of Lucknow which is the state capital of Uttar Pradesh state, the Associated Press explained.
The tiger had reportedly killed a local man working on farmland late on Sunday and is believed to have injured a youth in another attack around 10 days ago. Forest officer Mahavir Kaujlagi explained that when the tiger attempted to escape the trap, the villagers crushed it under the wheels of a tractor.
Conservation groups have voiced their dismay at the incident. Killing a tiger is illegal if it occurs inside protected areas. The director of the reserve, Ramesh Pandey, said a complaint against those involved would be filed with police under the WIldlife Protection Act.
The tiger, classified as endangered under the legislation, is India's national animal and one of the creatures central to conservation efforts in the world's largest democracy.
Tigers once lived all over the subcontinent, but conflict with humans has forced officials to largely confine them to India's 50 tiger reserves. With this protection, their numbers are growing—there were 2,226 tigers in India in 2014, up from 1,411 in 2006, according to a government tiger census. The country is home to around 70 percent of all tigers worldwide, The Indian Express noted.
However, attempts to increase the tiger population has led to rising conflict with humans, as sanctuaries have been established where the big cats are protected but where humans still live and work.
AP cited government data showing that over the past three years, at least one person has been killed each day in conflicts with tigers or elephants—another seriously endangered animal in India.
On Saturday, another man-killing tiger was tracked down and killed in India, this time in the jungles of the western state of Maharashtra. The six-year-old female tiger, known as T-1, had evaded capture for two years and was thought to be responsible for at least 13 deaths.
Last year, a two-year old female tiger was the subject of a shoot-to-kill order in Maharashtra after killing four people. A large hunting operation was organized, but the big cat was eventually found dead next to an electric fence in October.
That same month, a tiger thought to be behind three deaths in Uttarakhand state was shot dead by forest guards. Local villagers then began a three-hour celebration of the killing, during which residents paraded through the streets holding the animal's dead body above their heads.