Villanova Assistant VP's Killer May Have Spied on Her Prior to Murder-Suicide, Police Say
Radnor Township Police in Pennsylvania said they received an email from a neighbor of Meredith Chapman—who was killed in her home in an apparent murder-suicide—who said they had seen a woman in Chapman's driveway, holding binoculars, looking upset. Unfortunately, the email wasn't sent until after Chapman's the death.
There's no way to know for sure if the woman was Chapman's suspected killer, Jennair Gerardot, but police did find a set of binoculars in a Cadillac she rented. "Any investigator with an ounce of common sense would say, hey there might be a connection here," Radnor Township Police Superintendent William Colarulo told Newsweek in a phone conversation on Tuesday, noting he could only speculate at the moment.
Colarulo shared the contents of the email, which had the subject line "saw something."
"In light of the tragic incident that occurred on Lowrys [Lane] last night, I feel compelled to tell you about something I observed on Saturday," it read, in part. "On Saturday late afternoon, I happened to look out of my front upstairs window and saw a woman, standing at my driveway, peering intensely into my backyard, holding binoculars. She had a grim, concerned or worried look and I thought she might have lost a pet. She looked through the binoculars as if looking for something far back into the yard (in retrospect, toward the direction of the house where the deaths took place yesterday)."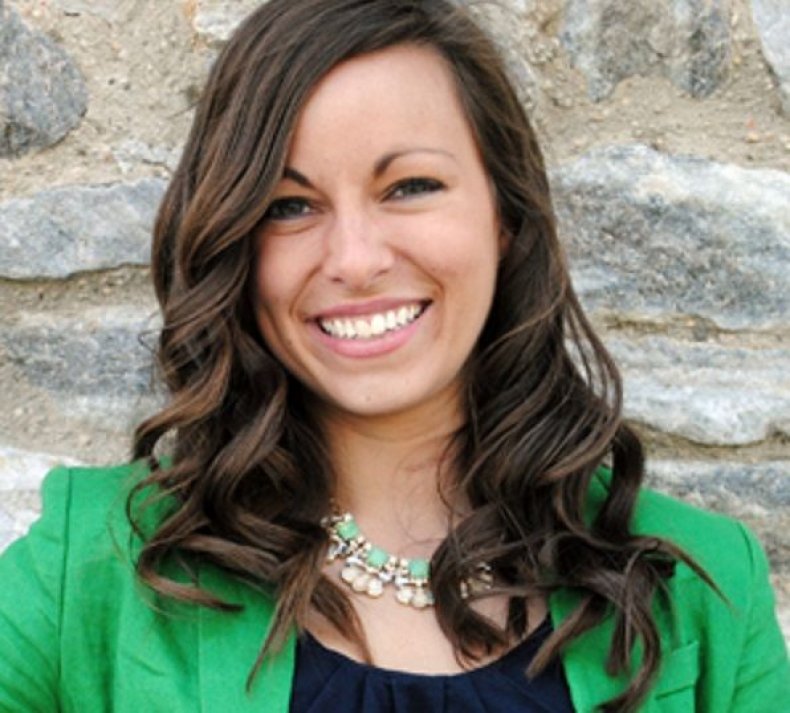 Police have said 33-year-old Chapman was killed by 47-year-old Gerardot, who believed her husband was having an affair with Chapman. Police said that on April 23, Gerardot disguised herself, broke into Chapman's home, shot and killed Chapman, then took her own life. Chapman was an assistant vice president at Villanova University and a former candidate for state Senate.
The neighbor wrote in the email, according to police, that the "whole observation lasted probably less than a minute" and that "it didn't occur to me to report anything at the time, because she wasn't doing anything wrong, but it seemed weird enough to tell my husband about it later."
Colarulo said over the phone that it's often difficult to get people in the area—an affluent suburb outside of Philadelphia—to report things they see to the police. The email was particularly upsetting since it potentially involved a murder-suicide, but there is no way to know whether the outcome might have changed if police had been alerted.
"It's very disturbing to me and it's frustrating, you think of what could have been done," Colarulo said.