Vince Vaughn Trends After Video of Him Shaking Trump's Hand at NCAA College Football Championship Goes Viral
Vince Vaughn is trending on social media after the actor was filmed speaking to President Donald Trump and First Lady Melania Trump at the 2020 College Football Playoff National Championship game.
The president and the star of the 2004 film Dodgeball: A True Underdog Story were pictured having a quick chat at the game between the LSU Tigers and Clemson Tigers in New Orleans, Louisiana on Monday night.
As they parted ways to watch the championship playoff, which ended in a 42-25 victory for the LSU Tigers, the pair shook hands and Vaughn waved at people to the side of President Trump.
Sharing a 30-second clip of the friendly exchange on Twitter, former Daily Beast journalist Timothy Burke said: "I'm very sorry to have to share this video with you. All of it, every part of it."
His reaction to the uneventful exchange picked up thousands of shares and sparked a backlash as other Twitter users mocked the perceived attempt to "cancel" Vaughn for speaking to the commander-in-chief.
The Washington Examiner commentary video editor Siraj Hashmi tweeted: "Ladies & gentlemen, I regret to inform you Vince Vaughn is CANCELED."
"I thought we already cancelled Vince Vaughn for like hanging out with Mel Gibson or something," Versus Media Podcast host Stephen Miller joked in response to the clip shared by Burke.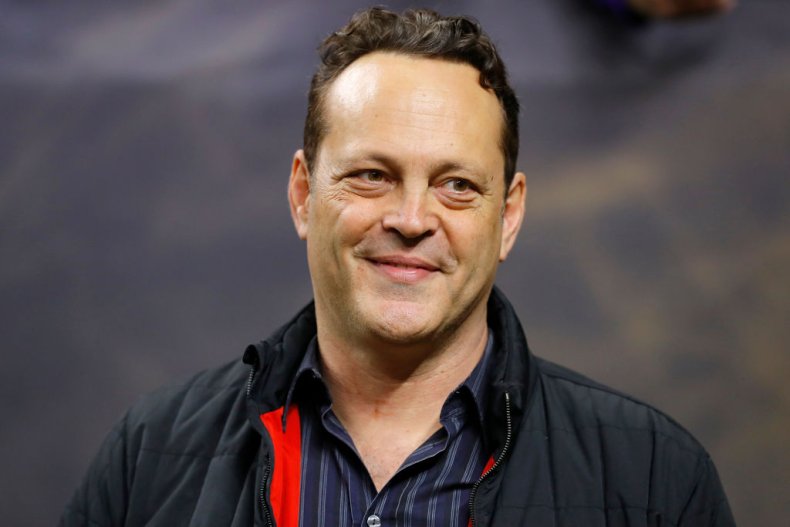 Reacting to the clip, The Hill media reporter Joe Concha asked: "So do Swingers and Wedding Crashers get taken off the air for all of eternity now after Vince Vaughn had a civilized conversation with the president at the Superdome tonight?"
CNN Reporter Kate Bennett noted that Vaughn is a libertarian who supported GOP Senator Rand Paul in 2016, with Washington Examiner commentator Tiana Lowe saying that Vaughn had "publicly identified as a Republican."
"This is news if you've been living under a rock for a decade and a half," she tweeted.
"You've successfully proven that Vince Vaughn is a Republican, that thing he has taken no effort to hide," Washington Free Beacon reporter Alex Griswold further tweeted in response to the clip shared by Burke.
The star of Wedding Crashers reportedly told Rolling Stone in 2013 had he agreed with the libertarian former Republican Rep. Ron Paul "on most things," and went on to back Rand Paul in 2015.
Speaking to GQ magazine about gun rights that same year, Vaughn said he supported people being able to carry a gun in public "full stop."
"We don't have the right to bear arms because of burglars; we have the right to bear arms to resist the supreme power of a corrupt and abusive government," he told the magazine. "It's not about duck hunting; it's about the ability of the individual."
At the time of writing, the term "Vince Vaughn" is ranked eighth in U.S. Twitter trending charts. There appears to have been little criticism directed at the actor from left-wing users of the platform.