Is Vincent Janssen Finally Adapting to Premier League as Tottenham Hotspur Hunts Down Chelsea?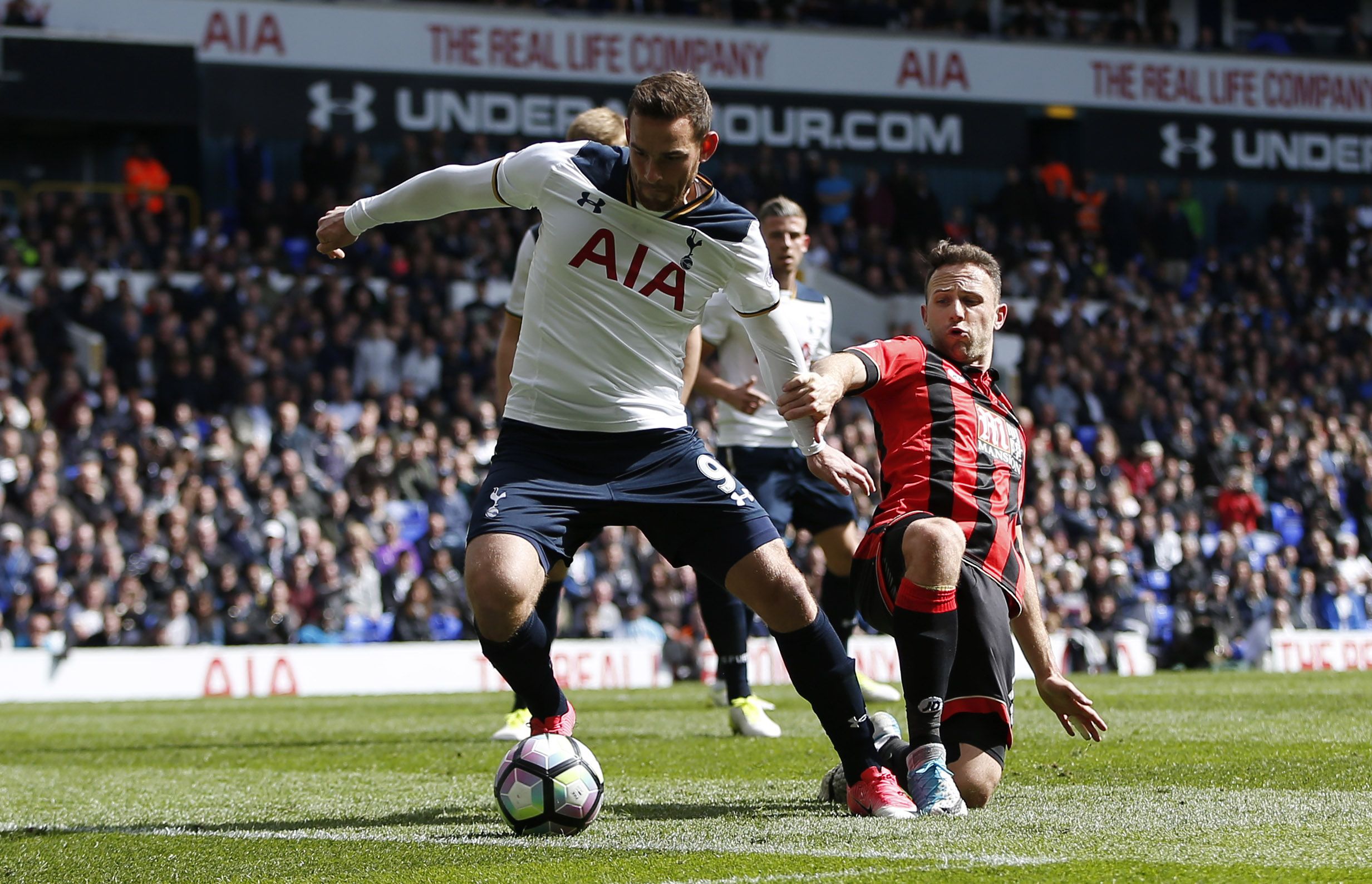 Tottenham Hotspur striker Vincent Janssen feels he is beginning to adapt to English football after scoring in the 4-0 Premier League victory over Bournemouth on Saturday.
Janssen, signed from AZ Alkmaar of the Netherlands in the summer of 2016, came on as a substitute against Bournemouth in the dying stages of the game and struck his first ever Premier League goal from open play to cap a seventh league win in a row for Tottenham.
A good weekend for Mauricio Pochettino's side then got better on Sunday as Jose Mourinho's Manchester United produced a tactically astute display against league leader Chelsea at Old Trafford in a 2-0 win.
The gap between Spurs and Chelsea stands at four points with six games of the season remaining for both. The FA Cup semifinal between the two sides at Wembley next Saturday adds another layer of intrigue to a season that now revolves, at the top of the table at least, around two teams.
"Of course I feel like I'm getting better," Janssen told reporters including Newsweek on Saturday. "There is a big difference from the Dutch league where I came from and the Premier League is a huge test. But I think I am learning. I work hard in training and then if the chances come you have to show yourself.
"Every game you play, every minute you get you can learn from how they play [Premier League players]. Of course it's a different league but if you get some minutes you learn. Every time you play more you will improve."
Janssen, 22, had only scored in open play against Millwall in the FA Cup quarterfinal before Saturday. His slow start, though, has been less noticeable thanks to a prolific Tottenham team that has four players, Harry Kane, Dele Alli, Heung-Min Son and Christian Eriksen, on over ten goals in all competitions so far this season.
"[There is] less space of course," Janssen said when asked how the Dutch league differs from the Premier League. "The center backs of course are much bigger [in the Premier League], there is a lot more quality in the league."