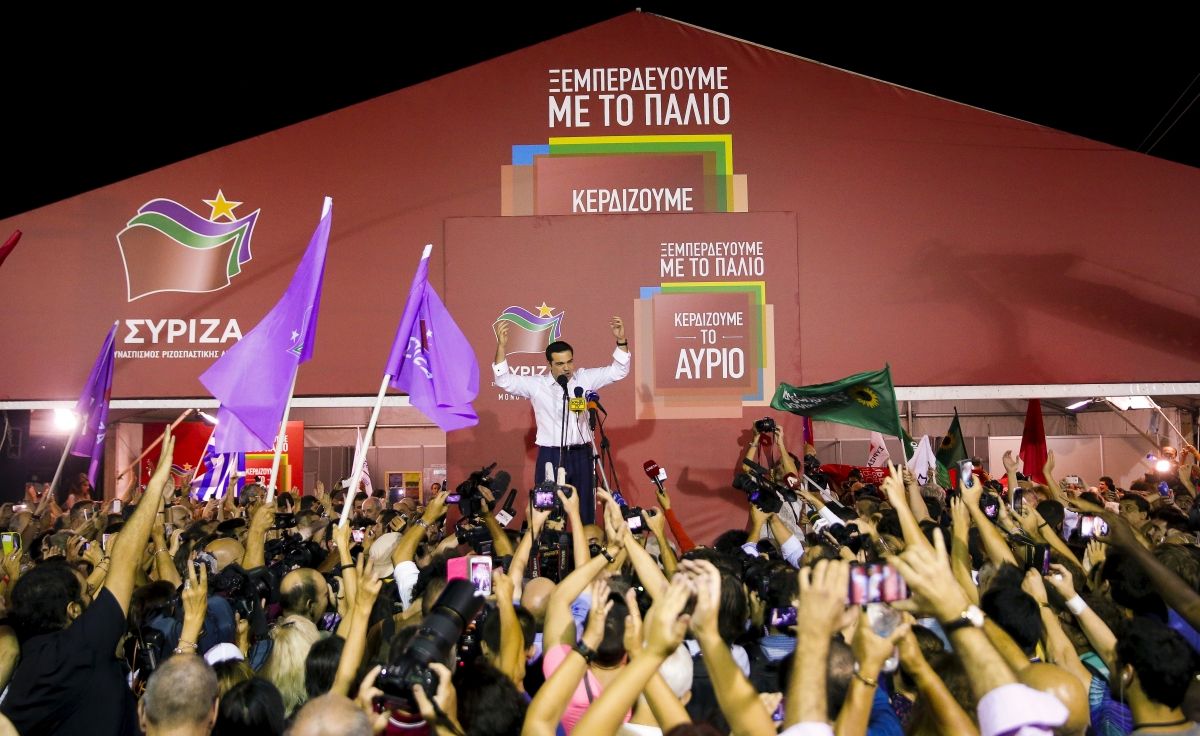 A "vindicated" Alexis Tsipras hailed what he called a "clear victory" for his left-wing Syriza party in the Greek parliamentary elections in front of crowds of jubilant supporters in Athens on Monday, adding that his party now had a "crystal clear mandate" to lead a government against "vulgarity and corruption," Greek news agency Ekathimerini reports.
The elections were held only nine months after Tsipras swept to power in January. Tsipras called the snap election to gain a new mandate after his government failed to reverse a massive bailout deal with EU lenders, which would force the Greek state to continue heavy cuts to jobs and services. An overwhelming majority of Greeks voted against the deal in a referendum, set up by Tsipras and his party in July in an attempt to strengthen his hand in negotiations with creditors.
However, despite Syriza's inability to stop further austerity, with 70 percent of the votes counted Syriza had over a third of the national vote, giving them 145 out of 300 seats in Parliament - a result only four seats lower than their thumping triumph in January.
"This victory belongs to the people and to those who dream of a better tomorrow which we'll achieve through hard work," Tsipras said while addressing a rocking crowd. He was joined by the leader of Syriza's coalition partner Panos Kammenos of the right-wing but anti-austerity Independent Greeks, who took around 4 percent of the vote.
"We will continue, with Panos Kammenos, under the banner of honesty," Tsipras said
Main opposition party New Democracy came second with 28 percent, unable to provide a challenge to Tsipras. Far-right Golden Dawn came third with 7 percent, followed by center-left PASOK on 6 percent, the Communist Party on 5 percent and centrist Potami on 4 percent.
The Popular Unity, a party formed by Syriza rebels in August and endorsed by former finance minister Yanis Varoufakis after he resigned from office over his refusal to back further austerity, failed to cross the 3 percent threshold to make it to parliament.
Meanwhile European Parliament president Martin Schulz offered his congratulations to Tsipras on Twitter. "Now a solid government ready to deliver is needed quickly," he added.