Vintage Planes Make Washington Flyover in Honor of V-E Day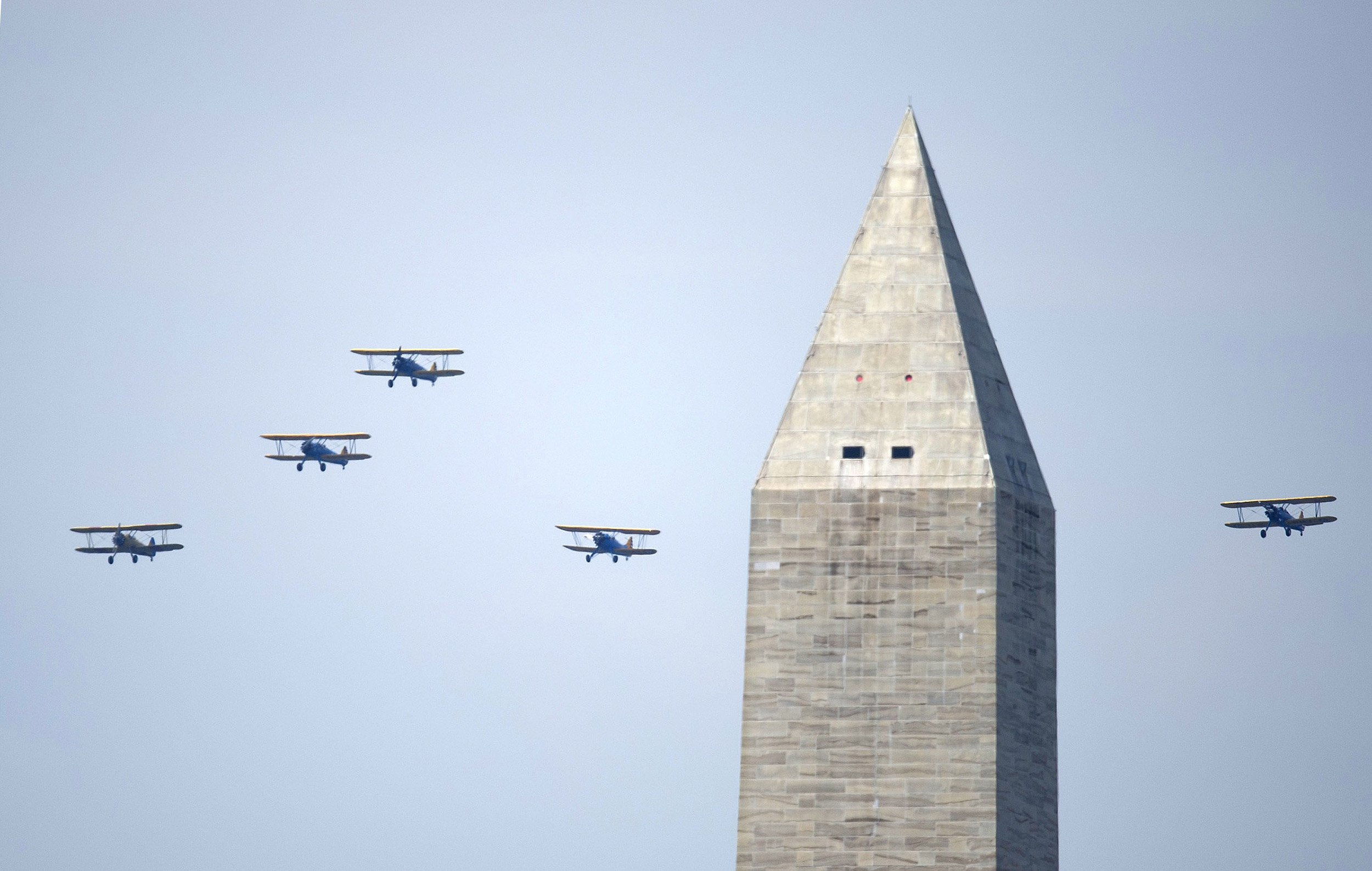 Thousands of people watched the skies over Washington as they filled with more than two dozen vintage planes on Friday to mark the 70th anniversary of Allied victory against Nazi Germany in World War II.
The flyover, which saw the planes soar over Washington's iconic monuments along the National Mall, was open to the public and attended by former Secretary of State Madeleine Albright and World War II veterans.
The vintage planes, including the B-25 Mitchell, the FG-1D Corsair and the P-38 Lightning, flew in formations that recalled some of the war's biggest battles, CNN reports. One of the planes, a Curtiss SB2C Helldriver, made a safe landing at Washington's Reagan National Airport after reporting engine trouble.
On Saturday, Russia will hold its Victory Day parade to mark its victory over Nazi Germany 70 years ago. The parade will include a military convoy featuring tens of thousands of soldiers and a newly designed tank. Many Western leaders have opted out of attending the event, however.